DFW Airport has warmed above freezing (1 p.m. on Friday)!
This is the first time DFW has been above freezing since this past Saturday (the 13th) around 5pm.
That makes for around 139 hours straight below freezing, which ties the 5th longest streak on record.
295 hours back in December 1983 is the longest period of time on record that we failed to warm above 32 degrees.
When and how will the ice and snow melt?
Significant melting has already started to happen in North Texas. With more sunshine on the way this weekend, pretty much all of the snow and ice will be gone before the weekend is done.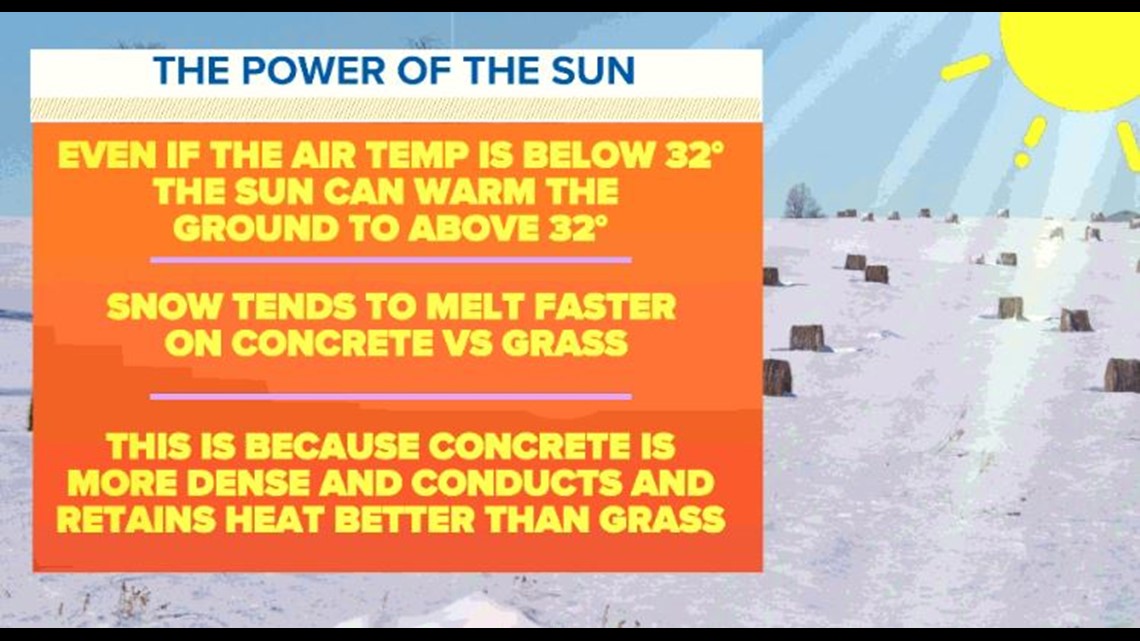 The worst of the weather and cold may be behind us, but roads could still be hazardous through Saturday morning. Temps will fall below freezing again Friday night into Saturday morning. This will cause any water on the roads or slush to refreeze causing icy spots or a glaze of ice on the roadways.
Since temps will warm above freezing by mid to late morning on Saturday, the worry for icy roadways will only last for a few hours after sunrise on Saturday.
The return of Cobblestone Ice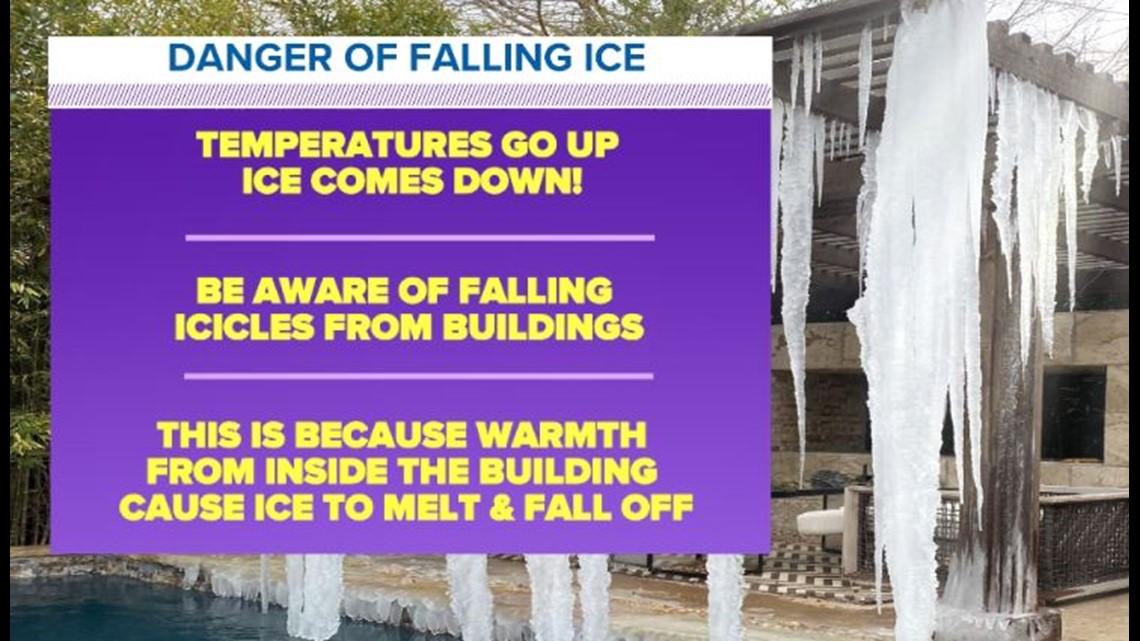 Another hazard to watch out for as we warm up is falling ice! Warmth from inside buildings will cause ice and snow to melt and fall. Be aware as you are walking around the next few days.
This stretch has been rough, to say the least, but hold on because it will get better.
Remember to download the WFAA app for the latest need-to-know weather and power updates. You can also check one of our dozens of local radars near you, the latest forecast, weather cameras and current conditions.