BURLESON, Texas — This story will be updated Wednesday as new information becomes available.
Burleson police say one suspect has been arrested, another person is being interviewed, and they are still searching for a third, after a Burleson police officer was shot and injured Wednesday morning during a traffic stop, officials said.
Jerry Don Elders, 39, was taken into custody and is suspected to have been the person who shot the officer, police said. He now faces a charge of aggravated assault with a deadly weapon against an officer, possession of a controlled substance, and theft of property.
The shooting happened around 4:15 a.m. when the officer made the traffic stop on the 1100 block of Hillside Drive. The car was pulled over because of a defective tail light, officials said.
When the officer approached the car on the passenger side, one of the three people inside shot through the window at the officer. He was shot multiple times, police said.
"He had no warning or anywhere to go. He was ambushed, no other way to say it, he was ambushed," Burleson Police Chief Billy Cordell said during the news conference.
Fleeing the scene before fatal carjacking
Elders, and the other two suspects, a man, and a woman, then fled the scene in the car before abandoning it in the 700 block of Southeast John Jones Drive. The car caught on fire during the incident.
Police said they believe Elders fled the scene and was involved in a fatal carjacking at a home in 8000 block of County Road 802. He allegedly carjacked a resident in the neighborhood and fatally shot, police said.
According to Johnson County Sheriff Adam King, investigators believe the woman got out of her vehicle and was shot while attempting to escape. She made her own way all the way back to Joshua police but did not survive, King said.
She was identified by her family as Robin Waddell.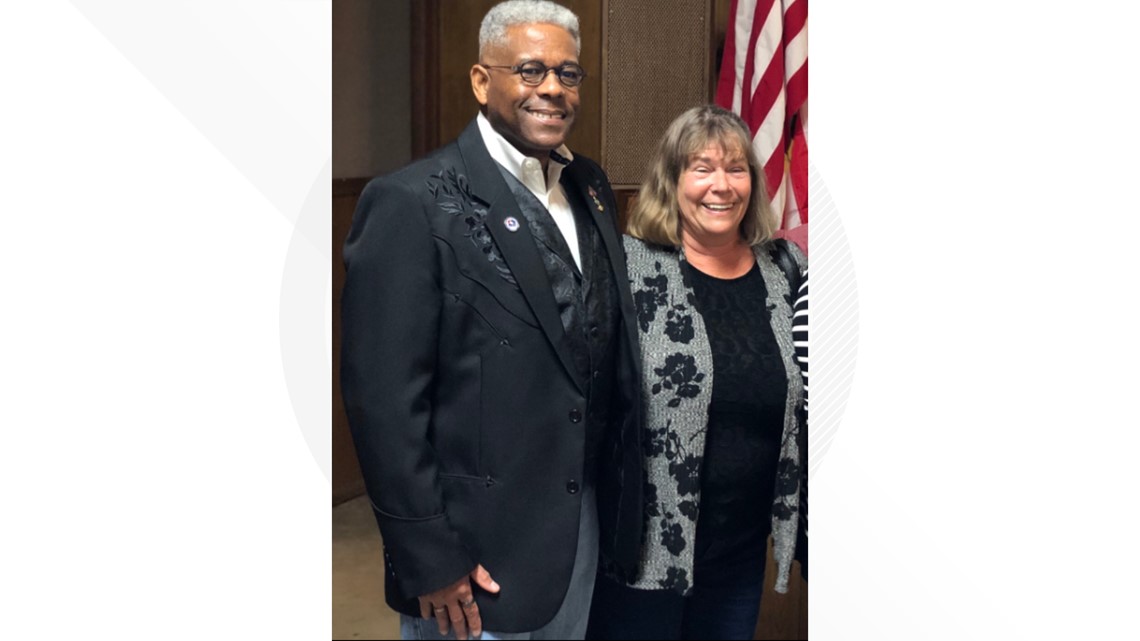 Arrest of suspect, information on officer
Another officer transported him to John Peter Smith Hospital in Fort Worth for treatment and he is expected to be OK.
A Blue Alert was issued while law enforcement was searching for Elders. Elders had a previous warrant out for his arrest connected to possession of controlled substance, according to authorities.
At around 2:10 p.m., Burleson police announced that Elders was taken into custody in the afternoon after a stolen vehicle was tracked in Denton from a license plate reader. Gainesville police chased the vehicle on Interstate 35, the suspect fled on foot and was caught in a nearby wooded area, according to police officials.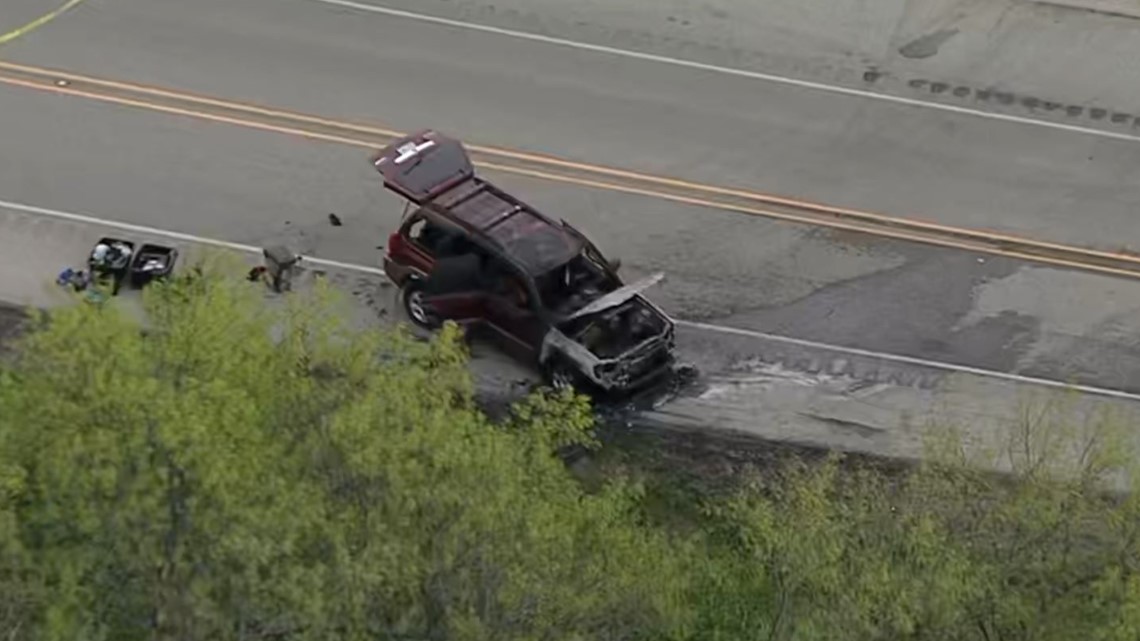 The Texas Rangers have been asked to take the lead in the investigation, including processing the scene in Gainesville, and multiple agencies are involved as well.
Elders has an extensive criminal record, including being sentenced five times to prison since 2003, according to the Texas Department of Criminal Justice.
The most recent sentence started on May 26, 2016, and was for violation of parole with a new charge of possession of a controlled substance out of Tarrant County. He was released to mandatory supervision on March 22, 2019, TDCJ said, and discharged on Feb. 4, 2020 without further obligation.
In January, Elders was arrested in Tarrant County for a controlled substance, records show. He was said to have one to four grams of methamphetamine, according to the criminal complaint.