GRAPEVINE, Texas — Multiple North Texas cities are dealing with serious damages after a line of severe weather traveled through the area Tuesday morning.
Authorities in Grapevine are now cleaning up their city due to the destruction caused by a tornado.
Officials reported five people that were injured as a result.
Photos posted on social media and shared by WFAA viewers show some of the extreme damages to the area.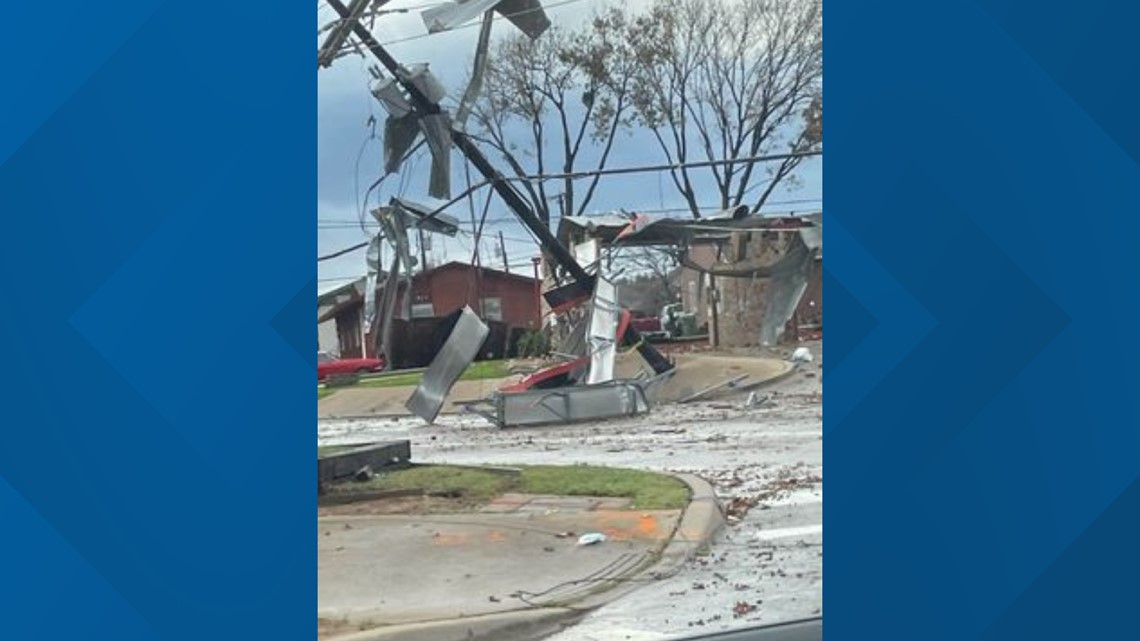 The Grapevine Mills Mall has also closed for the day due to the storm damage. So, too, have the local Walmart and Sam's Club stores.
Police said they've also shut down several city roads to keep people away from debris and downed powerlines.
Any Grapevine resident that's dealing with damage from Tuesday's tornado is encouraged to complete an online Damage Survey from the state's Emergency Management.