Another warm and muggy day, but rain coverage will be less than the last couple of days.
A pop-up shower or storm possible in or around DFW, but coverage looks like 10-20% at best.
A higher coverage of scattered showers and storms is possible for eastern North Texas into East Texas. Once again, severe storms are unlikely, but any t-storms will have heavy rain and lightning.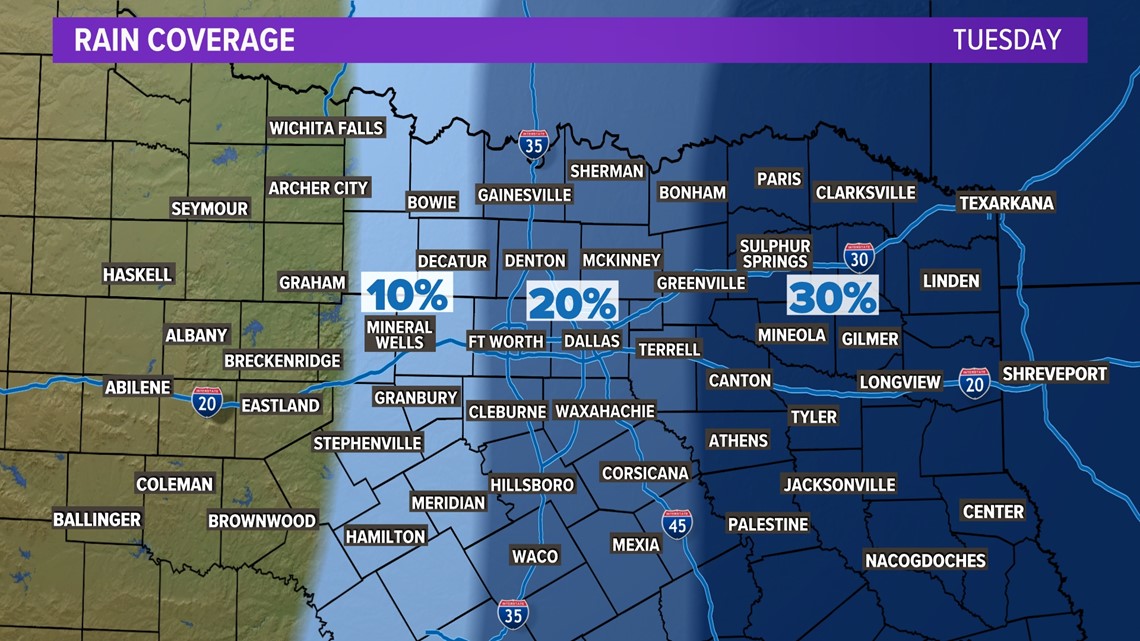 10-day Forecast
Temps will warm this week as rain chances go away for now. Highs will reach the 90s this week, but that's only 1-3° above normal for this time of the year. It is about to June after all!
Scattered showers and storms look to make a return this weekend, and because of more clouds out there and rain temps should take a bit of a dip as well.