Near normal temps the rest of the week
Daily rain chances but most places will be dry
Warmer and with a few storms possible for Memorial Day Weekend
Simply, showers and storms form northwest of North Texas and then follow the flow of the upper-level winds from the northwest to southeast. This means North Texas mainly sees chances for nighttime rain, but some pop-up activity is possible during the day.
These type of weather pattern is notoriously hard to nail down specific rain chances and timing more than around a day ahead of time, so keep checking back for updates!
The rest of the week
Northwest flow continues with mainly chances for nighttime rain across western North Texas.
Much like the first part of the week, more hours will be dry than not, but there could also be some pop-up showers and storms here or there during the day.
Memorial Day Weekend
Right now, the holiday weekend is looking mainly dry, breezy, and warm. Our northwest flow turns slightly north. This keeps a lot of the activity that we have seen overnight a bit more to the west. It'll even be *slightly* less humid.
The vast majority of the weekend is looking dry at this point, but it is not impossible for some spotty rain to be out there during the afternoon hours.
Temps will climb through the weekend with the warmest day on Memorial Day with highs in the upper 80s to low 90s. The normal high on that day is 88° so around where it is supposed to be!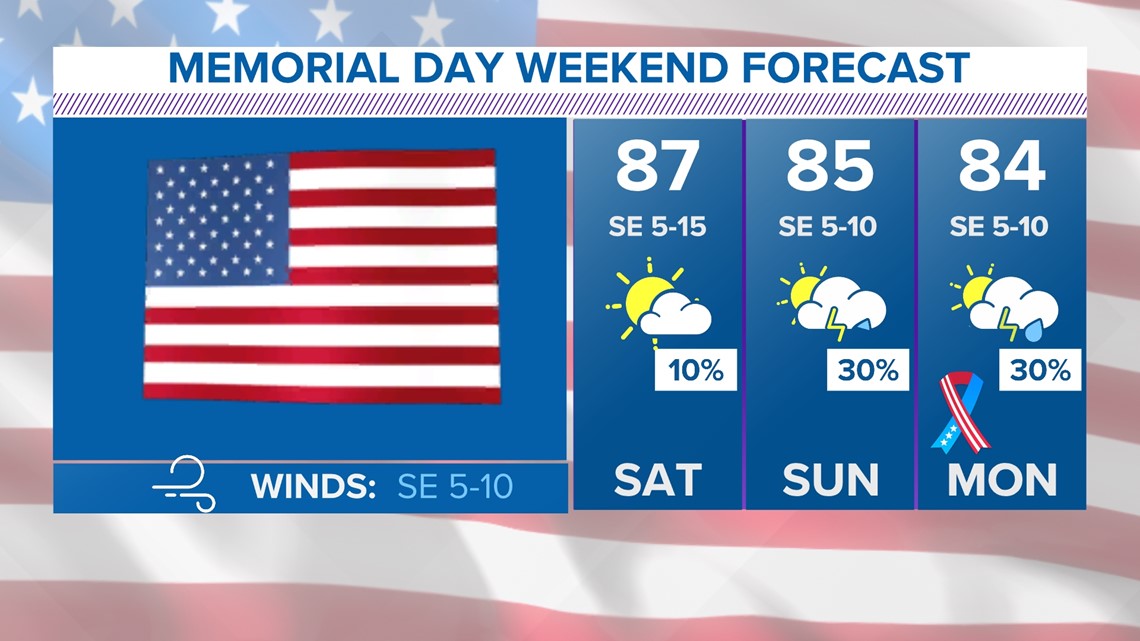 Next 10 days