Snow drought busted!
Our snow drought is over at DFW Airport, and extreme cold set multiple temperature records in North Texas on Valentine's Day.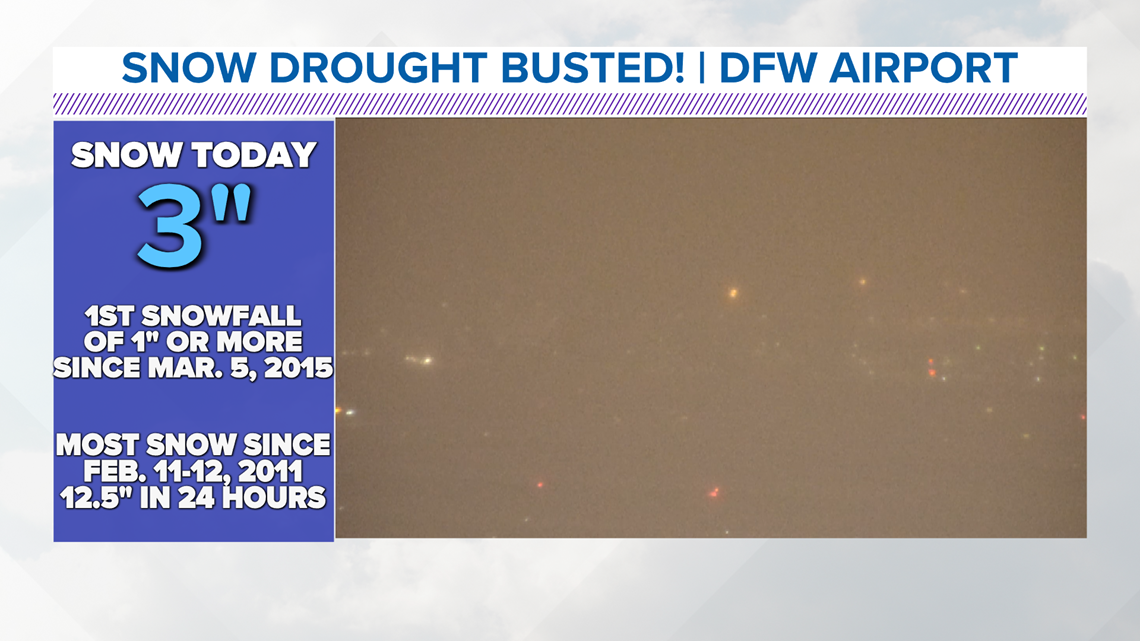 3" of snow has fallen at DFW Airport as of Sunday evening with snow continuing to fall.
It has been almost 6 years since DFW saw an inch of snow or more, so that drought is now busted!
This is also the most snow with a snow storm since 12.5in fell in 24 hours back on the 11th and 12th of February 2011.
Extreme Cold
This extreme cold is breaking more than just hearts here in North Texas; it's also breaking temperatures records that have been held for more than 50 years.
Temperatures had dropped to 11 degrees at 6:26pm this evening, but could drop even more before midnight. The previous record low was 15 degrees set back in 1936, 1909 and 1905.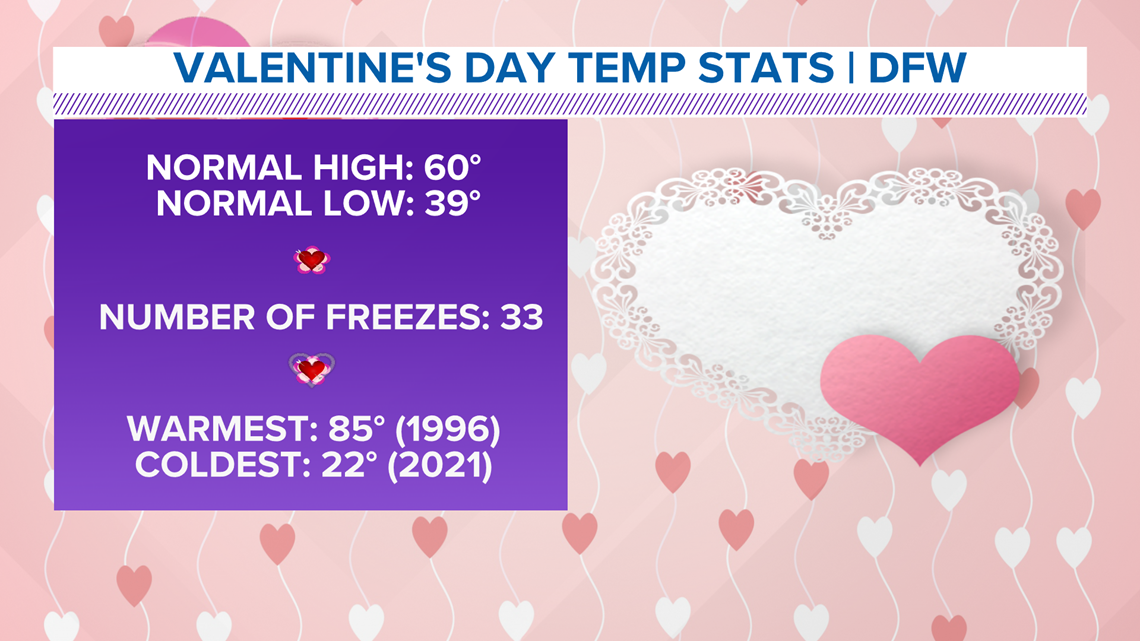 The high temperature Sunday was 22 degrees, which is 38 degrees below normal for Feb. 14.
It also is the coldest Valentine's Day on record by five degrees. The previous record was set back in 1951 with highs only reaching 27 degrees.
This same year winter precipitation caused a mess and record precipitation of 0.97". The frozen precipitation tally amounted to 3 inches with a mixture of freezing rain, sleet, and snow.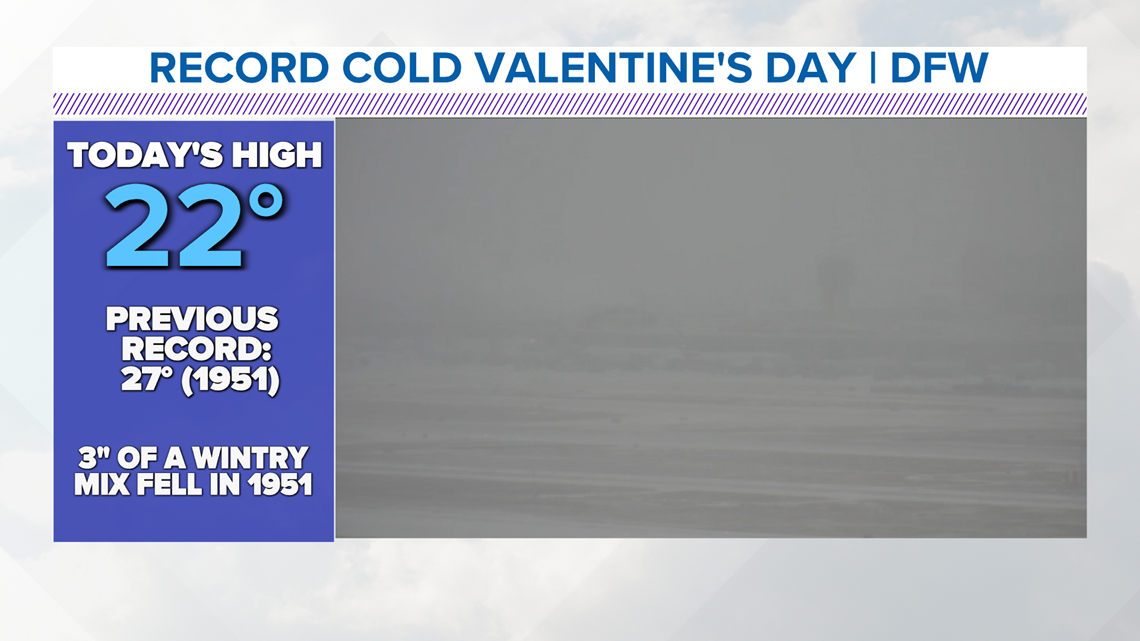 Stay up-to-date on the winter storm: