DALLAS — It's Always Sunny in Philadelphia, but it's Always Allergy Season in DFW.
Ragweed season

No matter what month it is in DFW, there tends to always be something messing with our sinuses.
This time of the year, the main culprit for your sneezing and wheezing is ragweed. Ragweed is one of the most common causes of seasonal allergies not only here in North Texas, but much of the U.S.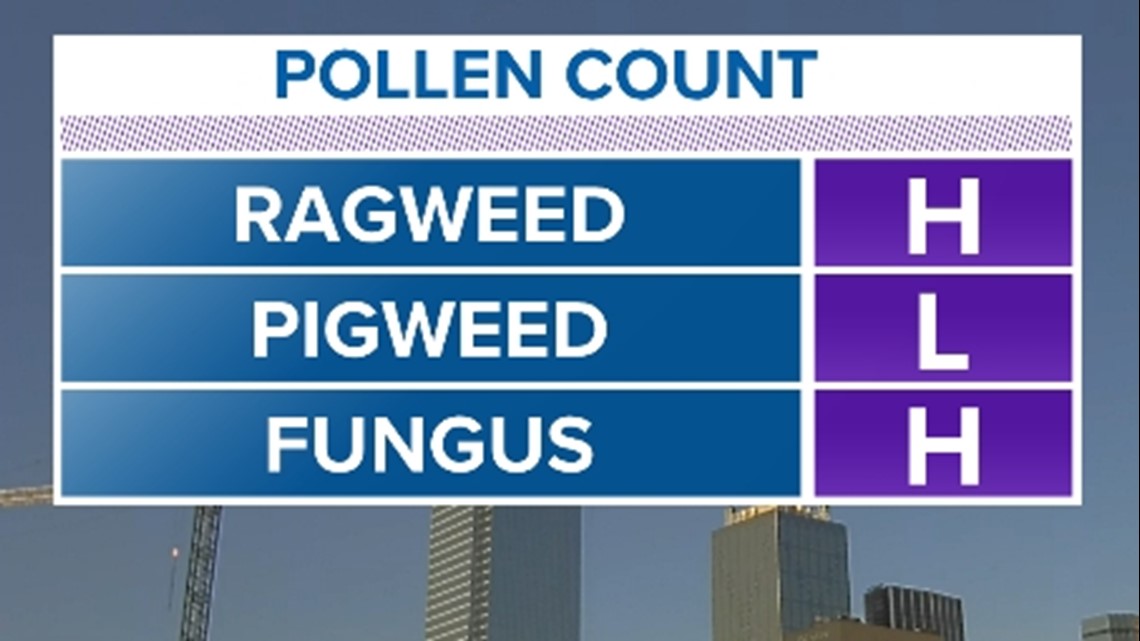 When will it stop?
The middle of September is the peak of ragweed season, and it typically lasts through November. It will really die down when we get our first freeze. The average, first freeze for DFW is Nov. 22.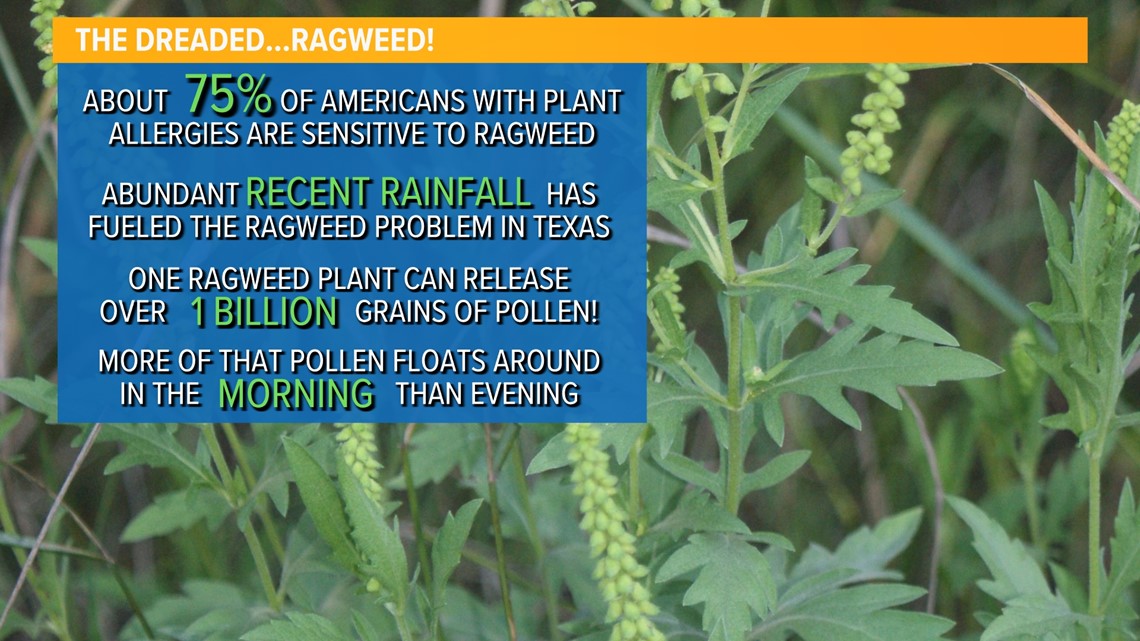 But wait... there's more.
As some of you are very aware, ragweed season leads into the dreaded Mountain Cedar season. Mountain Cedar is in the juniper family, and most of that pollen travels up from Central Texas during the winter months. Usually, only a strong north wind helps keep that at bay.
After Mountain Cedar season, here's the North Texas Pollen Lineup:
February to June: Tree pollens like ash, elm, pine, oak, pecan, etc. are the most problematic.
March to September: Grass pollen causes lots of wheezing and sneezing.
Allergy season forecasts continue to be the same: nasty.
With a warmer than normal fall and winter expected in North Texas this year and early 2023, Mountain Cedar and Ragweed will likely be in full force with very little relief.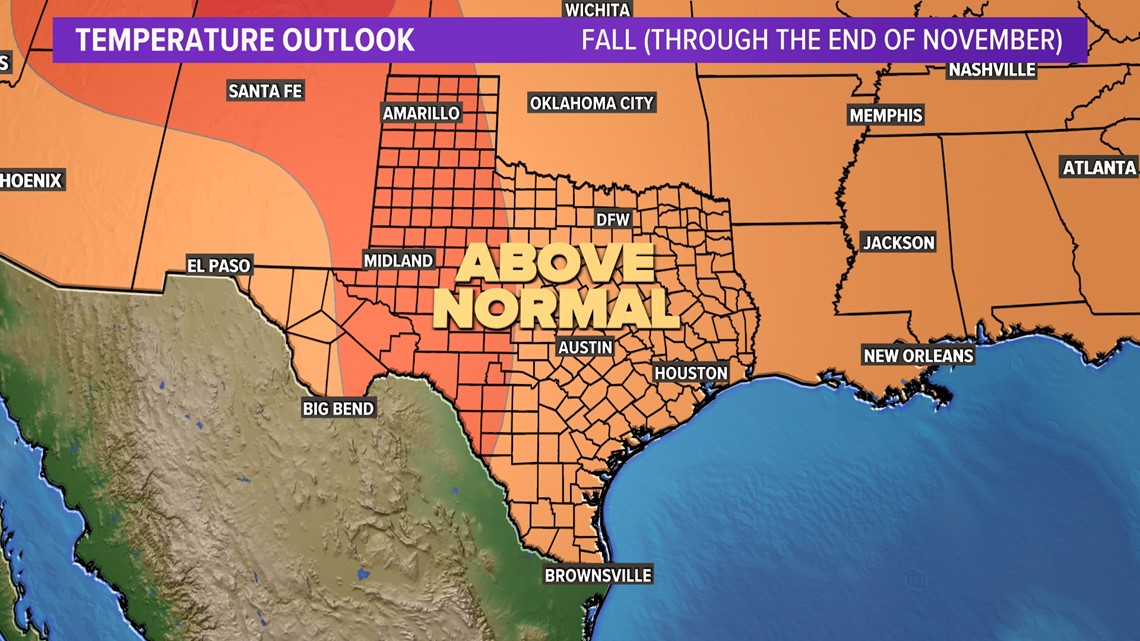 If you are sensitive to pollen here are some tips:
Keep windows and doors closed
Change the AC filter often
Shower and change clothes after spending time outside
Masks can help keep pollen out of the nose