DALLAS —
Highs are moving in the wrong direction...
Temps will climb by a degree or two each day, ending up in the upper 90s for the first half of this week. Humidity will also be out there, which means we'll be dealing with a heat index during the afternoons.
During the peak of the afternoon heat, it'll feel like the upper 90s maybe even close to 100° most of the upcoming week.
Definitely more summer-like than the fall-like weather we want this time of year!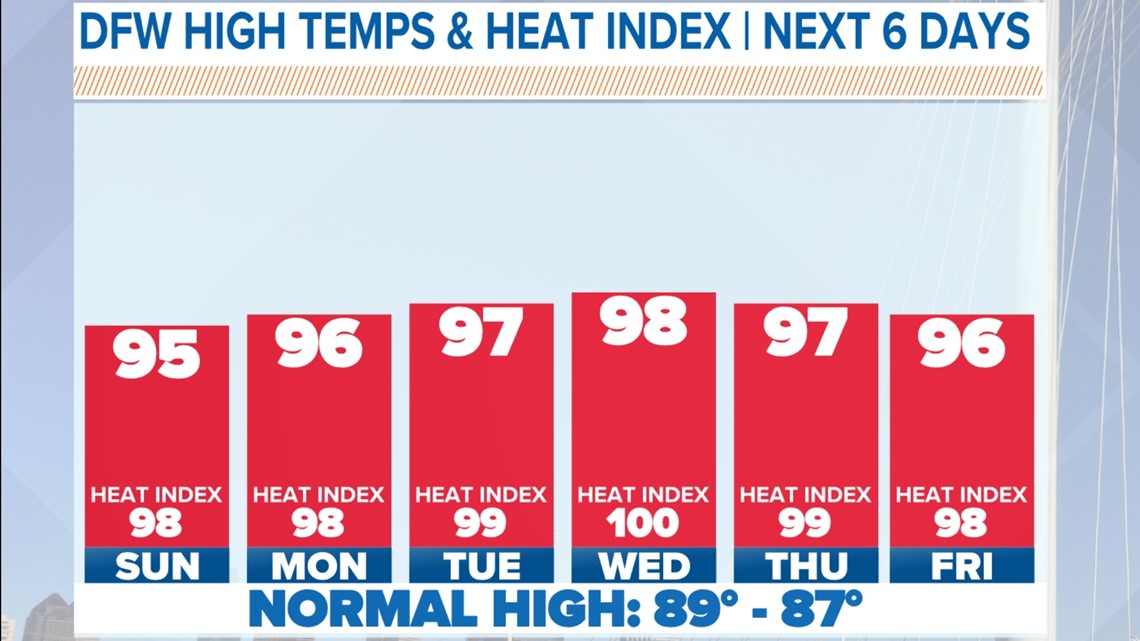 Any chances for rain?
A strong ridge of high pressure settles and stays in North Texas bringing our temps up and our rain chances down. This keeps any weather systems out of North Texas.
The next chance for maybe a little relief looks to be at the end of the 10-day forecast where temps start to fall back into the low 90s. Rain chances look slim as of now around that time as well, but we'll keep an eye on it.