DALLAS — Yes, it happens every year. Winter comes to a close while North Texans crave warmer weather and sunshine. As morning temperatures stay above freezing and warm in the afternoons along with abundant sunshine, it cues the release of pollen.
Mountain cedar tree tends to be the biggest culprit when it comes to widespread allergy symptoms which include sneezing, runny nose and watery eyes. It is what allergists call the most allergenic tree in Texas. Most mountain cedar trees can be found in the Texas Hill Country. Cedar pollen season runs from November to March with peaks in January through February.
Elm and ash are also showing up in the pollen count for early March.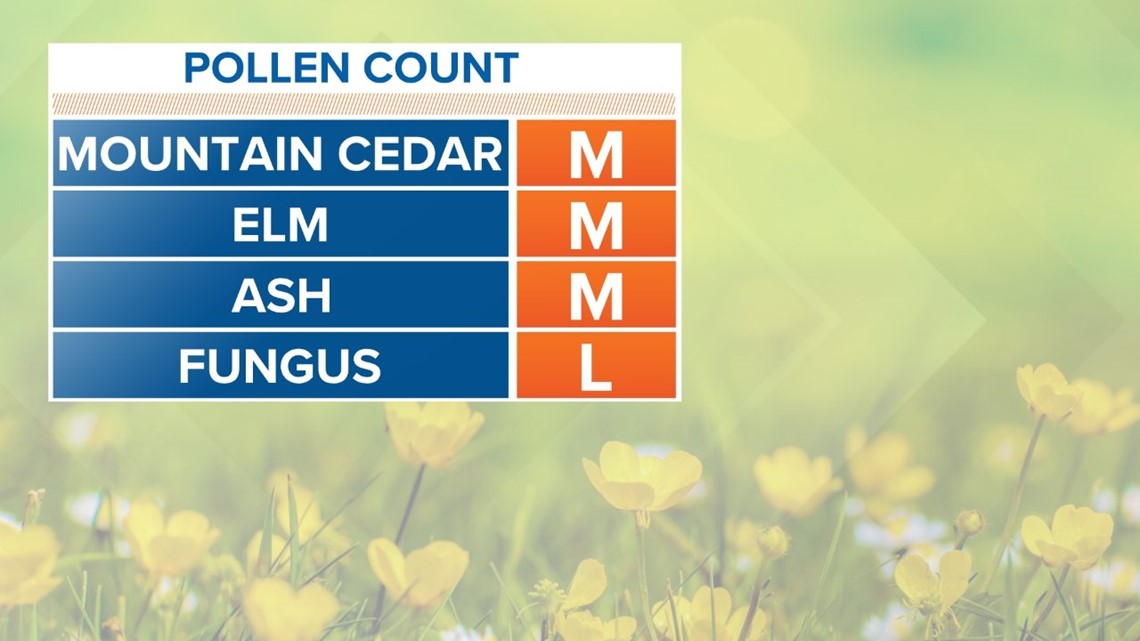 Wonder why pollen counts are soaring through the weekend? Blame it on the wind.
Central Texas sees the highest cedar pollen counts of the state. In fact, Thursday morning pollen counts for Austin are in the 'high' category today. A sign of what's to come. A dry, south wind tends to rattle the trees and transports mountain cedar pollen north.
As our winds pick up Friday through Sunday, expect higher pollen levels. Rain late Sunday will help lower pollen counts come Monday.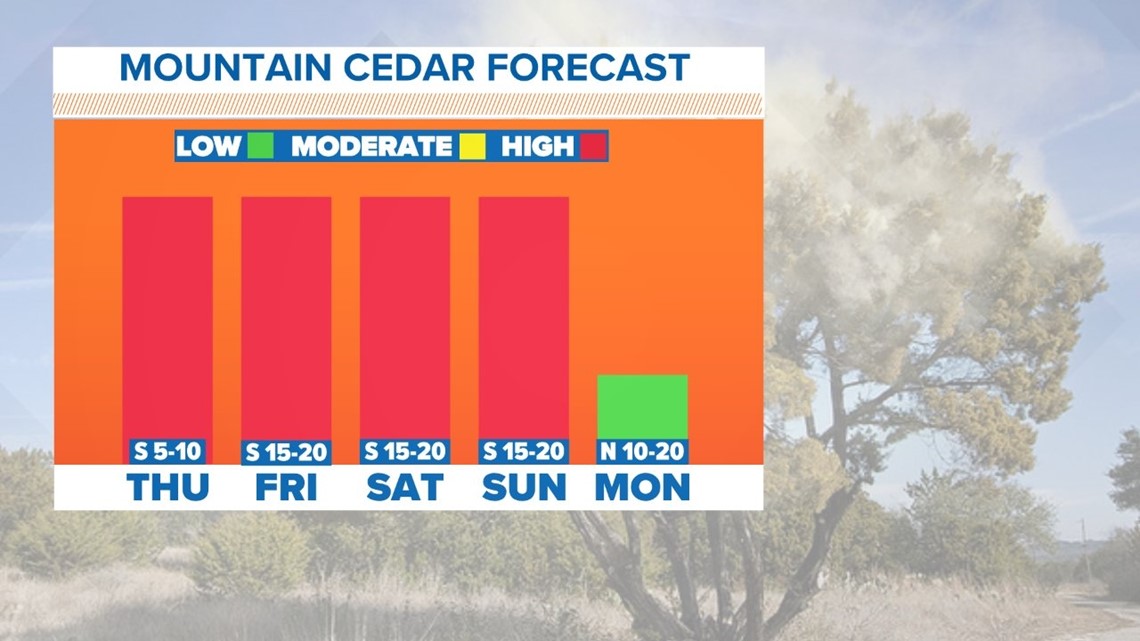 If you are sensitive to pollen here are some tips:
Keep windows and doors closed
Change the AC filter often
Shower and change clothes after spending time outside
Masks can help keep pollen out of the nose