FORT WORTH, Texas — A week after Winter Storm Uri blanketed Texas in snow, around 10 million Texans are without drinkable water, down from nearly 15 million two days ago. Many don't have access to water at all.
Gov. Greg Abbott said Sunday 3.4 million water bottles had been distributed across Texas. Cars lined up at distribution sites throughout the state. One at the RD Evans Community Center in Fort Worth went through nearly 50,000 water bottles Sunday.
"We're having problems with water around here," Charles Davis, who came to pick up water, said with a laugh.
Davis was one of the 300,000 in Fort Worth who were under a boil notice at one point. Between burst pipes, broken water mains and empty shelves, water sites across the state are lifesaving.
"We're drinking juice instead of water," Davis said. "You get to the store and all the shelves are empty and it's just, it's been crazy."
It's only been a week since the winter storm hit and power went out, leading to more electricity issues and shortages on water and gas.
"Yeah, I don't know what day it is," Fort Worth Water spokesperson Mary Gugliuzza joked. "The guys in the field are putting in, 14, 15, 16-hour days."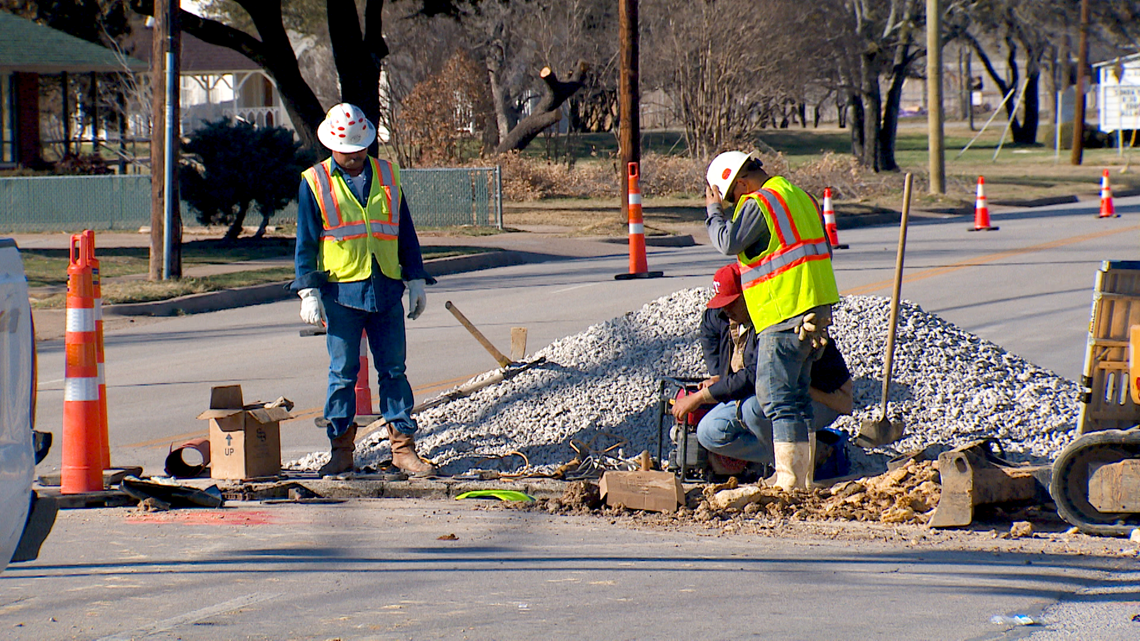 Crews are working in shifts to repair broken water mains 24 hours a day. They've had 521 confirmed and another 284 still have to be investigated. Dallas has 782 reported breaks.
"It's just a process and a challenge that we'll get through. It's just going to take some time," Gugliuzza said.
The warm weather means the breaks should slow and repairs will speed up.
"We have to protect our staff," Gugliuzza said. "They can only stay out in the elements so long before they have to go into a truck and get warmed up because hypothermia and frostbite are real concerns."
Tymark Macey, who was in line for water, says the toughest part of waiting for water and help is children.
"They don't really understand what's going on. They just know, hey I'm hungry at this time or I'm thirsty at this time," Macey said. "All we can do now is just wait for the plumbers to take care of it."
A week later, there's exhaustion and frustration, but also generosity and gratitude. Crews at the distribution site said people were coming to pick up not just for themselves but elderly and disabled neighbors.
With many still suffering after a dark week in Texas, kindness is shining through as the state starts to recover.