DALLAS — The countdown to the 2023 WNBA season is on, and the Dallas Wings have a couple of preseason games that will get fans hype ahead of the regular season schedule.
The team will take on the Chicago Sky on Friday, May 5 on their homecourt at College Park Center in Arlington at 7 pm. CT, and then will travel to Indiana to face the Fever on Saturday, May 13 at noon.
The May 5 game against the Sky will be open exclusively to Wings season ticket members. Fans can also gain access to the preseason match-up and other member perks, by purchasing season memberships on the team's website or emailing tickets@dallaswings.com.
This year's roster looks a little different but just as impactful after a few blockbuster trades in the winter/spring. And there were even more changes after the WNBA draft on Monday, April 10, where the Wings had three first round picks.
With the number three pick the team acquired the highest-scoring player in the NCAA this season – Villanova's Maddy Siegrist. In total, the Wings acquired six new rookies: Siegrist, Lou Lopez Senechal, Stephanie Soares, Abby Meyers, Ashley Joens and Paige Robinson. They are all sure to make a major impact on the squad. Click here to meet them!
The Wings will kick off their regular season against the Atlanta Dream on Saturday, May 20, under new head coach Latricia Trammell. The game will air on WFAA Channel 8. Tip-off is scheduled for noon CT.
Wings players you should get to know: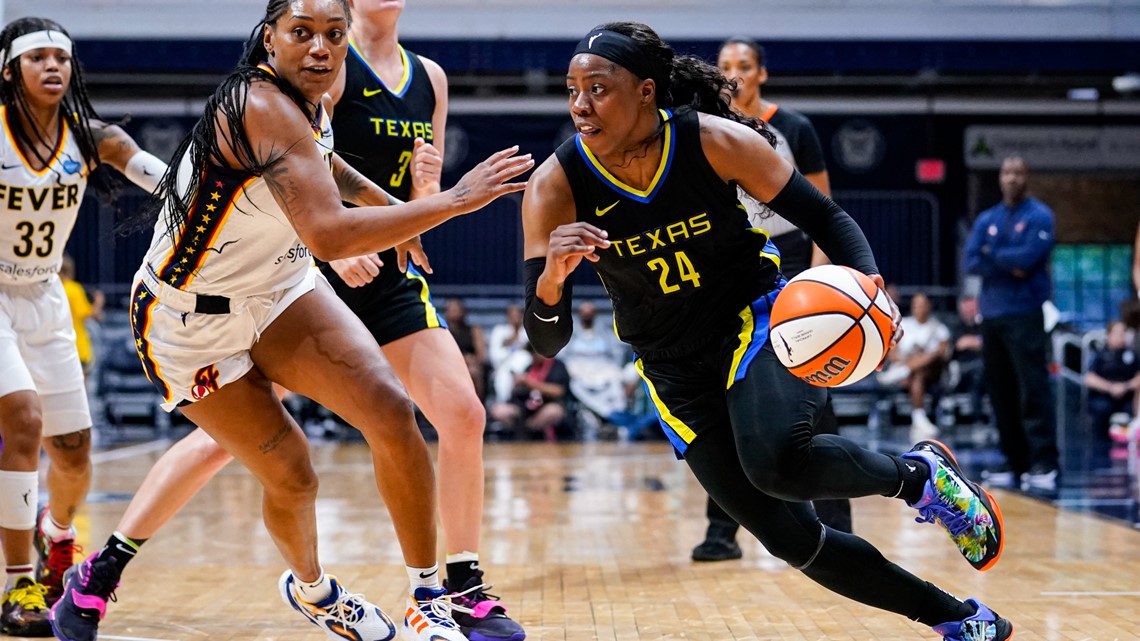 Arike Ogunbowale is entering her fifth season as starting point guard for the Dallas Wings. She's also the team's leading scorer averaging 19.7 points per game, and she has finished in the top five in the WNBA in scoring for each season since she was drafted out of Notre Dame in 2019.
Ogunbowale was recently named to the 2023 Forbes 30 Under 30: Sports List.
Last year, she was named a WNBA All-Star for the second year in a row. In 2021, she was named the WNBA All-Star Game MVP.
Last offseason, Ogunbowale sign a contract extension with the Wings that will keep her with the squad through 2025.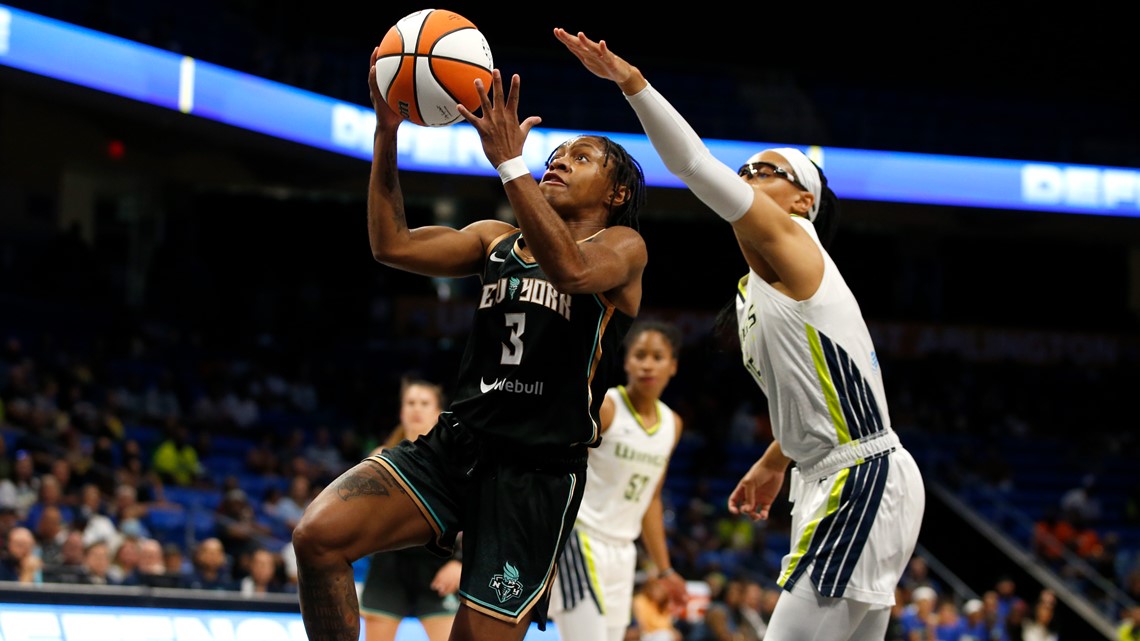 Crystal Dangerfield is one of the Wings' newest players after being acquired via trade with the New York Liberty in January 2023. This will be her fourth year in the WNBA.
Last season, the guard average 5.5 points, 2.0 rebounds and 2.6 assists.
Dangerfield was named WNBA Rookie of the Year in 2020 after averaging 16.2 points and nearly four assists when she played for the Minnesota Lynx.
Her backcourt game will bring some depth to the Wings.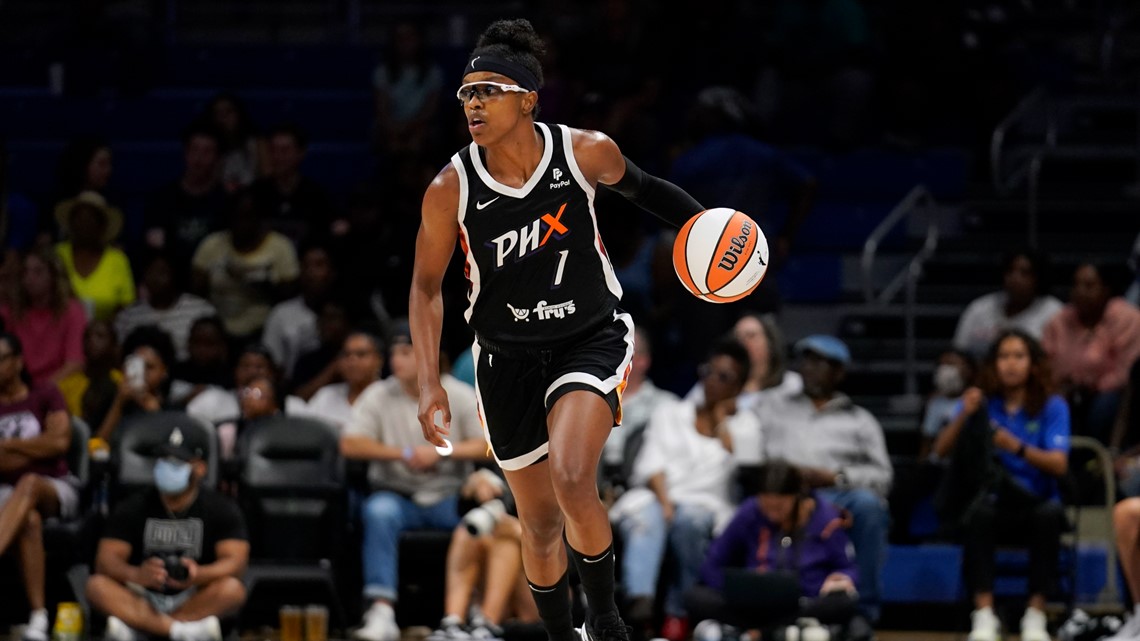 Diamond DeShields is new to the Wings rosters after a four-team trade deal in February 2023. DeShields, a guard who played with the Phoenix Mercury last season, averaged 13.1 points, 3.8 rebounds and 2.2 assists.
She's a seasoned pro with a WNBA championship under her belt when she played with the Chicago Sky in 2020.
She was named to the WNBA All-Rookie Team when she entered the league in 2018 and named a WNBA All-Star in 2019.
DeShields has battled her way back to basketball after revealing she had a benign tumor in her spinal cord and having surgery to remove it in 2020.
Now 100% healthy, she made sure to let Dallas fans know during her introductory press conference in February 2023 that she was determined to bring a championship trophy to North Texas.
"I'm going to come out here and do everything I can as I got this 'Dallas' across my chest."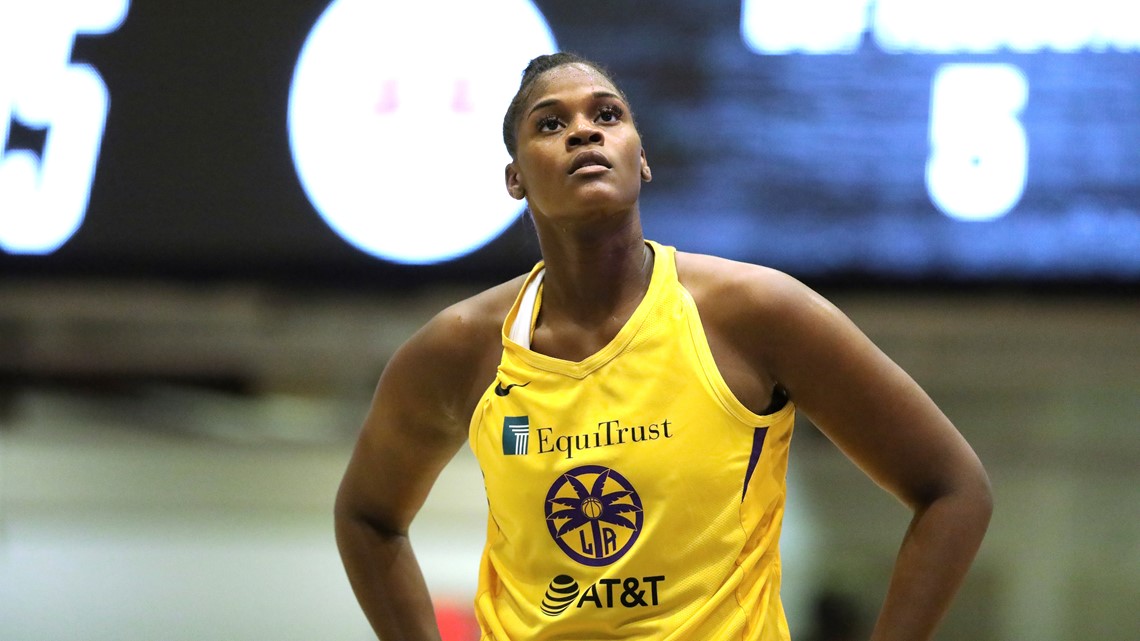 Kalani Brown, a Baylor University grad and seventh overall pick in the 2019 WNBA draft by the Los Angeles Sparks, played three years in the league before leaving to play overseas.
Brown is currently averaging 22.3 points, 9.5 rebounds and 1.7 blocks with Maccabi Bnot Ashdod in Israel.
The Wings hope her size and skill set is a great addition to the front court.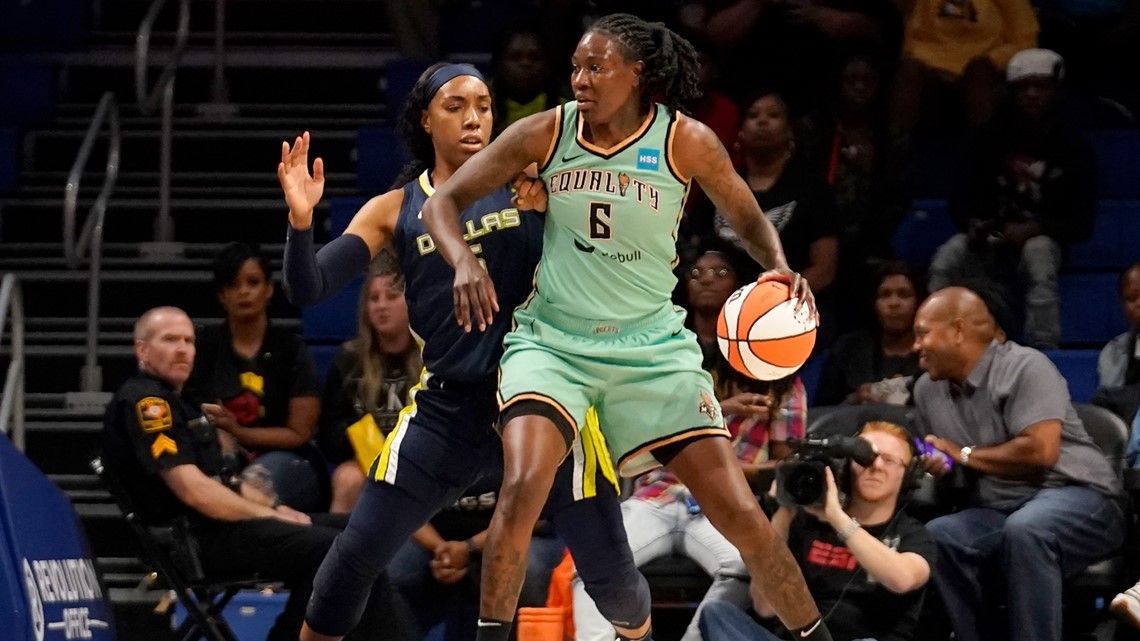 Natasha Howard is another new player who was acquired via a three-team trad in January 2023 with the New York Liberty and Connecticut Sun.
The two-time WNBA All-Star and three-time WNBA champion is entering her 8th season.
With the Liberty in 2022, Howard averaged 15.1 points, 7.3 rebounds and 2.3 assists as a forward.
Her defensive game is one to applaud – she's previously been named to the WNBA All-Defensive Team and the 2019 WNBA Defensive Player of the Year.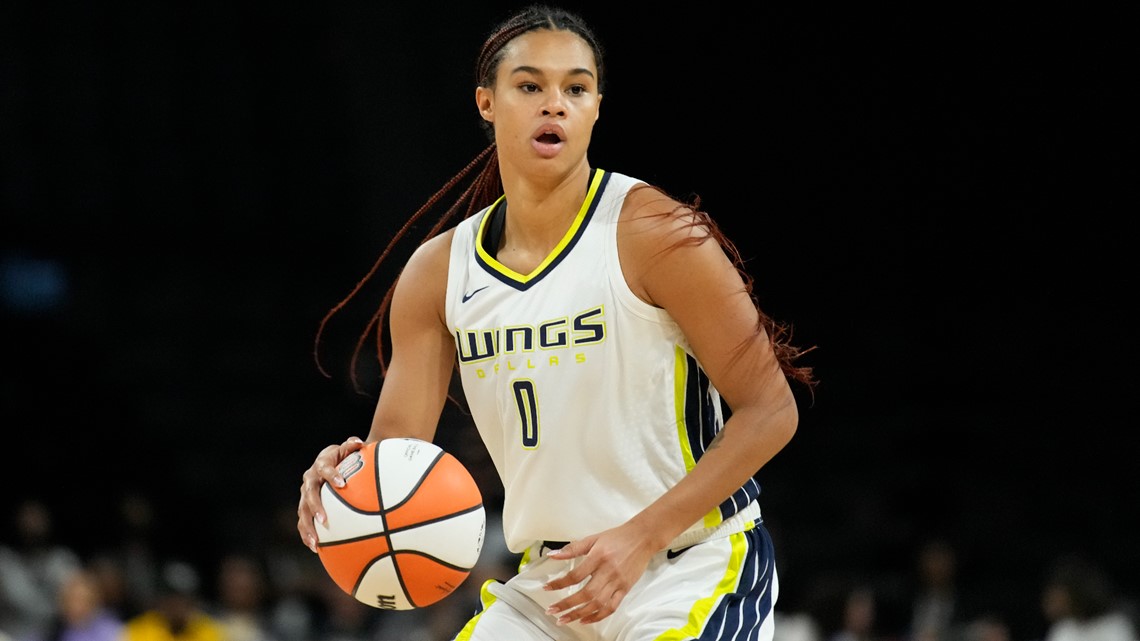 Another star player to watch for the Wings is returning forward Satou Sabally. Despite sitting out for much of the 2022 season due to injury, she's coming back healthy this upcoming season.
The 2020 first-round pick will be taking the floor with an average of 11.3 points, 4.8 rebounds and 2.1 assists.
The Wings are excited to have her back and expect her to play big this season.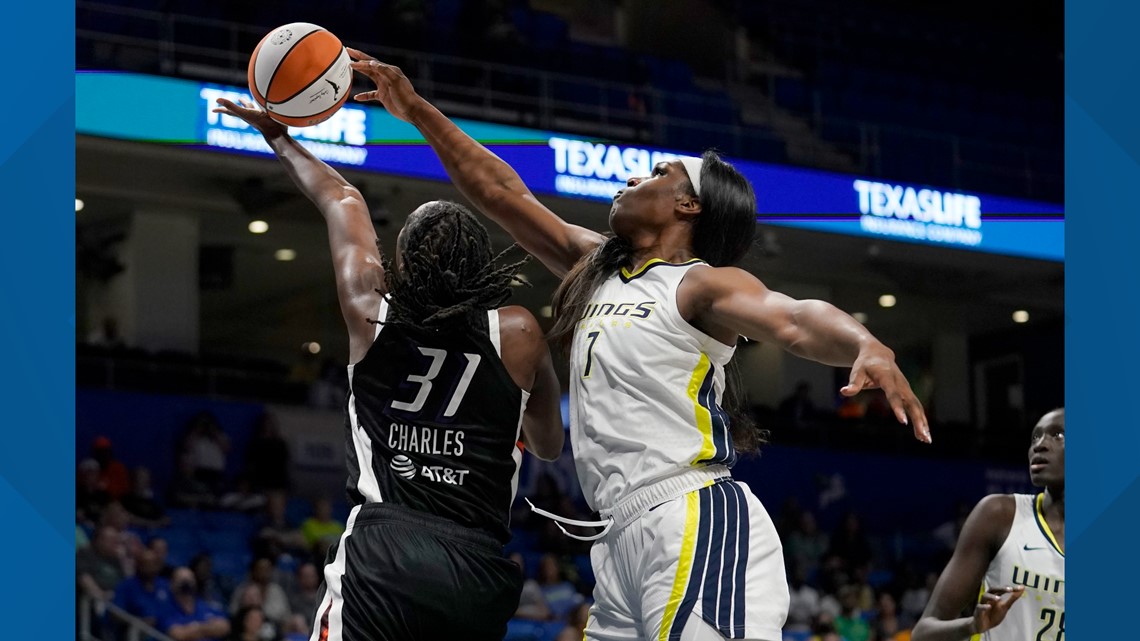 New to the Wings last season, Texas native Teaira McCowan found her footing in the WNBA with the team.
In February 2023, the star center signed a multi-year deal with the Wings.
McCowan was key in sparking the surge to the playoffs last season and she said Dallas is where she wanted to be all along.
"I am so excited to continue to play for the Wings organization and to be able to call Dallas home for years to come, as this is where I wanted to be all along," McCowan said. "I believe we are putting something special together here in Dallas and I cannot wait to reunite with my teammates and compete for WNBA championships."
She's averaged about 11 points, 8.3 rebounds and 1.2 blocks over her four years in the WNBA.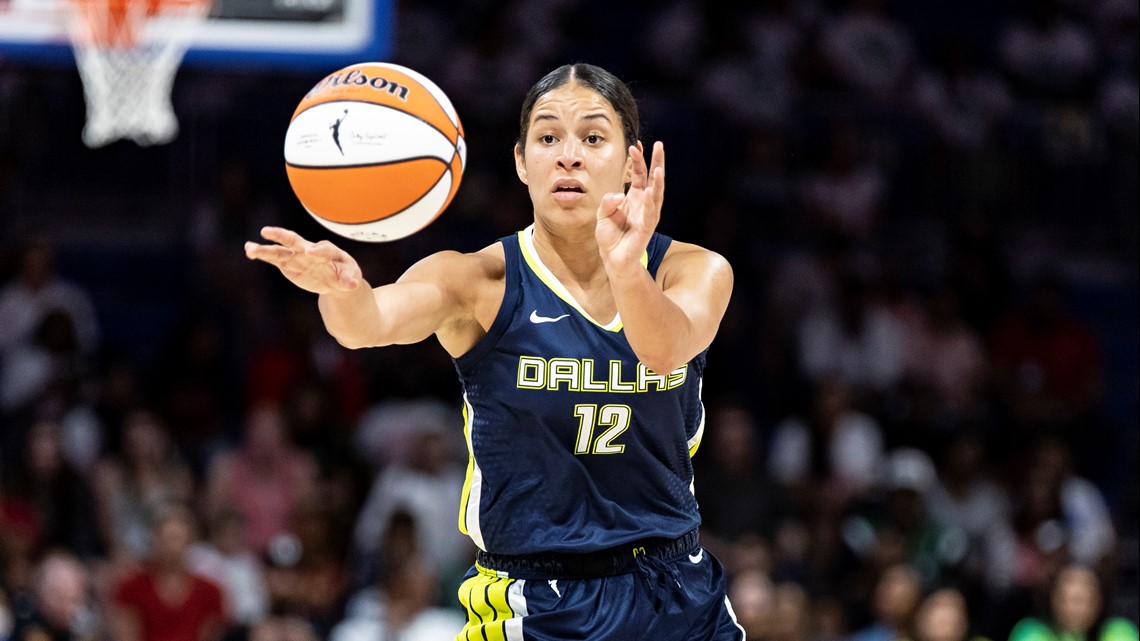 When Ogunbowale had to sit out due to injury last season, rookie guard Veronica Burton stepped up big as the Wings' point guard.
Burton's success made her a standout player last season, becoming the franchise's first rookie to start multiple games in the league.
The All-Rookie hopeful recently netted a career-high 15 points and four assists against the New York Liberty last season.
So, she may play a bigger role in this year's lineup.
A look at the Wings' regular schedule:
The WNBA has announced it's expanding the season to 40 games – the most in WNBA history.
The Wings are entering their eighth season in North Texas and play all of their home games at College Park Center in Arlington. They've made the playoffs four of their first seven seasons and will look to achieve post play status in 2023.
This season they'll play every team in the Western Conference four times (two home, two away), and every team in the Eastern Conference three times except for Connecticut Sun and Washington Mystics.
The Wings will be featured across ESPN platforms four times during the 2023 regular season – the most since the team moved to Dallas in 2017.
The home opener against the Atlanta Dream on Saturday, May 20 will be broadcast on WFAA Channel 8 at noon.
Some must-see matchups include:
First Road Trip: May 26-28 with games vs. the Seattle Storm (5/26) and Chicago Sky (5/28)
Longest Road Trip (3 cities): Aug. 18-22 with games vs. the Connecticut Sun (8/18), Washington Mystics (8/20) and Minnesota Lynx (8/22).
Longest Homestand (4 games): Aug. 4-12 with games vs. the Chicago Sky (8/4 & 8/6), Las Vegas Aces (8/8), and Connecticut Sun (8/12)
Defending Champs: Dallas will play the defending WNBA Champions, the Las Vegas Aces, in a home & home series beginning on July 5 in Nevada and July 7 in Arlington.
Regular Season Finale: Dallas will conclude its 2022 regular season on the road at the Atlanta Dream on Sunday, Sept. 10.
Theme nights: