The State Fair of Texas is going virtual with its food competition this year and is bringing back fan favorites to choose from.
Some of the fan-favorites coming back to compete this year include the Fried Peanut Butter, Jelly & Banana Sandwich from 2005, Buffalo Chicken in a Flapjack from 2011, and the Fernie's Hoppin' John Cake with Jackpot Sauce from 2018, just to name a few.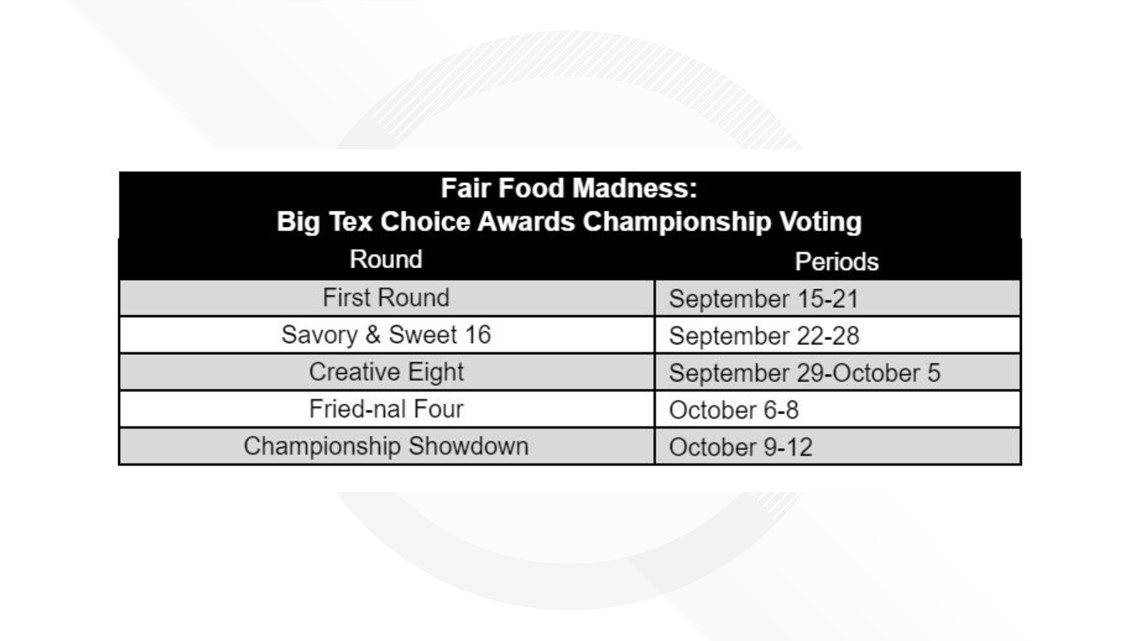 Organizers said the traditional Big Tex Choice Awards competition and fundraising event will return in 2021. In the meantime, people can still make a donation to the Big Tex Scholarship Program at BigTex.com/Donate.
The fair also launched a drive-thru event on weekends through mid-October, where Texans can buy packages that include food and photo options.