DALLAS — There's no doubt that COVID-19 has changed the physical layout of many workspaces. And with some companies reconsidering their need for large offices or permanently moving to work from wherever models, it could have a long-lasting impact on what the workplace looks like.
Dallas-based coworking company is betting on an increased use of hybrid working models – flexible crosses between offices and remote work – and is rolling out a new concept called WorkTanks to capture the market.
"We believe that it is crucial to not just work, but to work your best, and that were you work really makes a difference," said WorkSuites CEO Flip Howard.
Although a planned launch in June was put on hold to make pandemic safety changes, WorkSuites is launching the first WorkTank concept near Mockingbird Station in Dallas.
The first change one might notice entering a WorkTank is that unlike traditional WorkSuites spaces, it's located on the ground level.
Unlike open desks and dedicated spaces that one finds in most coworking spaces, WorkTank focuses on part-time use of private offices, as well as one-person-per-day desk rentals.
And with the current weather, an added bonus is it also features outdoor working space.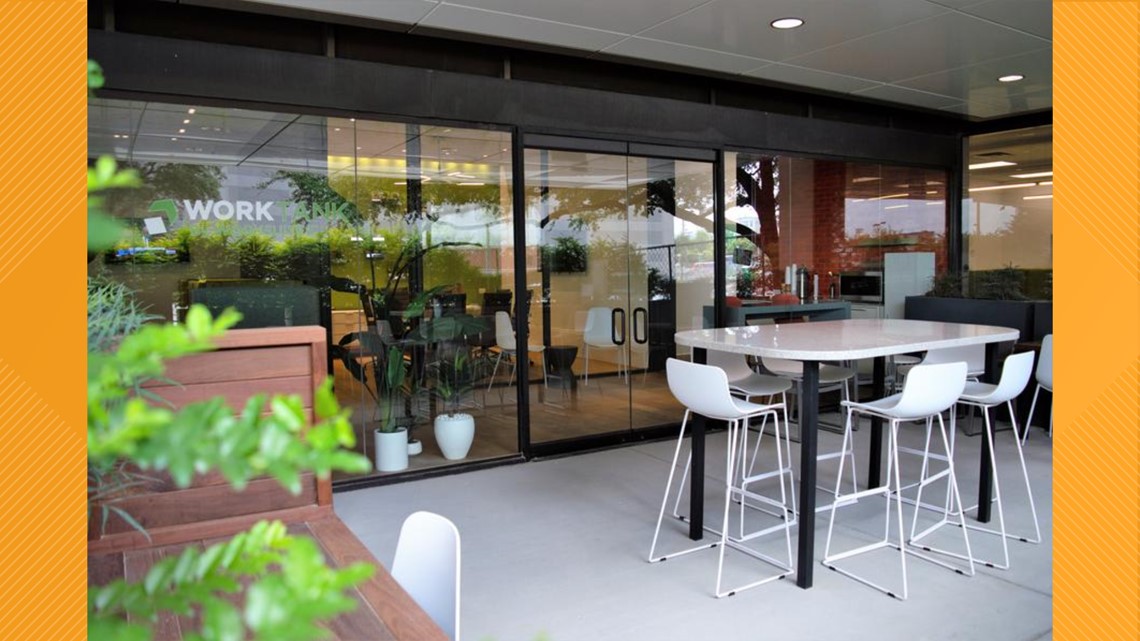 Click here for more on this story.