DALLAS —
Saturday rain totals
It has been over 2 weeks since North Texas has seen decent rain, and Saturday delivered a widespread soaking.
While totals were not high for most, things have been dry recently, so we'll take whatever we can get.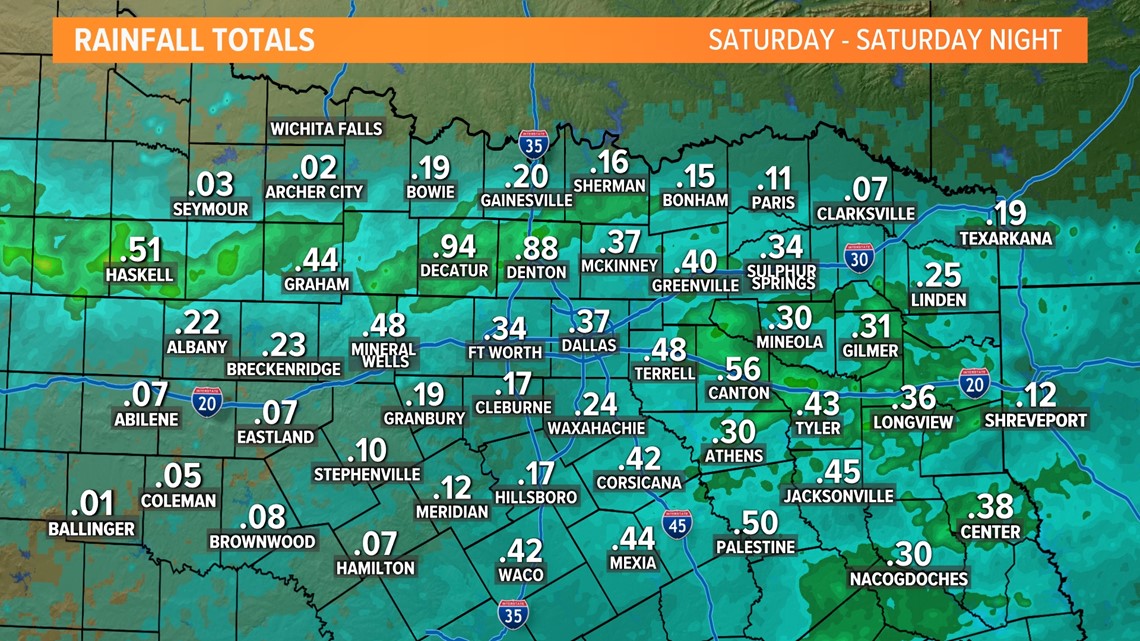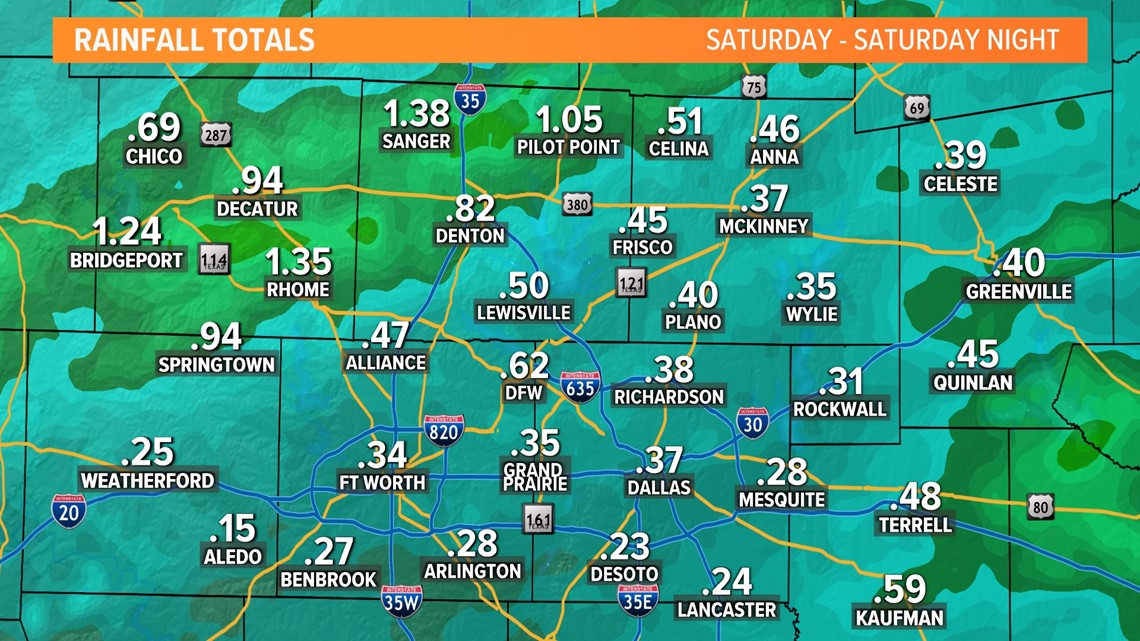 Sunday travel
No weather worries on Sunday in Texas! Rain will be gone and sunshine will return for most.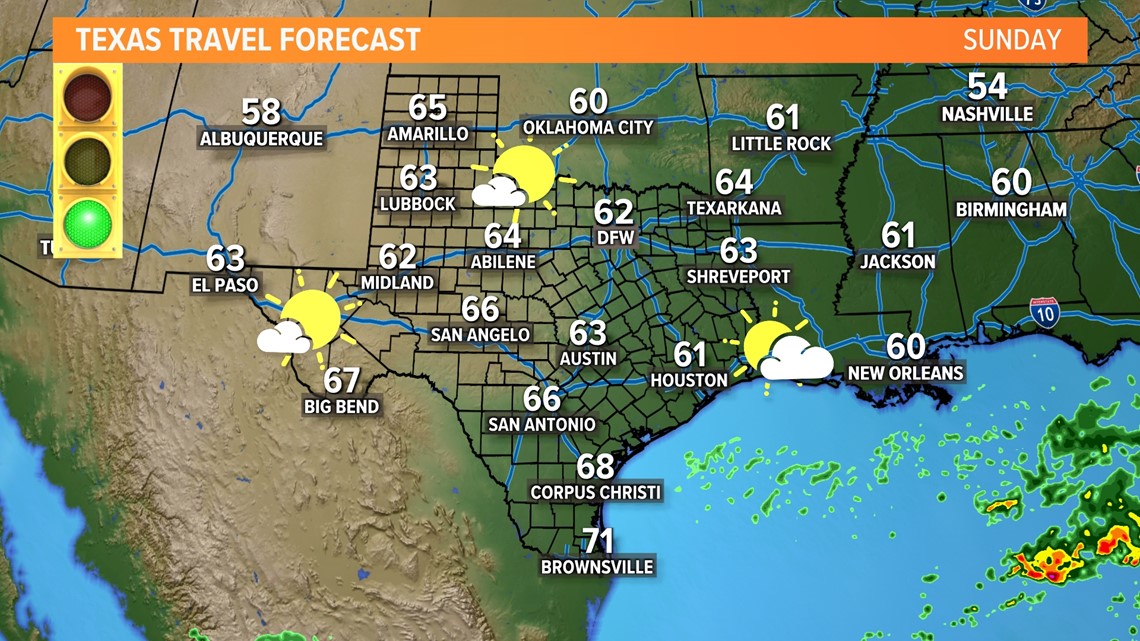 Across the U.S., the Pacific Northwest will continue to see rounds of rain and snow. Snow and cold will be possible for areas around the Great Lakes, but most of the country will not have have much to worry about.