On Sunday, another front will move through North Texas, cooling temps a bit and bringing a low chance for rain. A few showers are possible mainly for eastern North Texas, but most will stay dry.
All of North Texas will be stuck in the clouds during the day.
Temps will slowly fall behind the cold front with most places hovering the 60s throughout the day.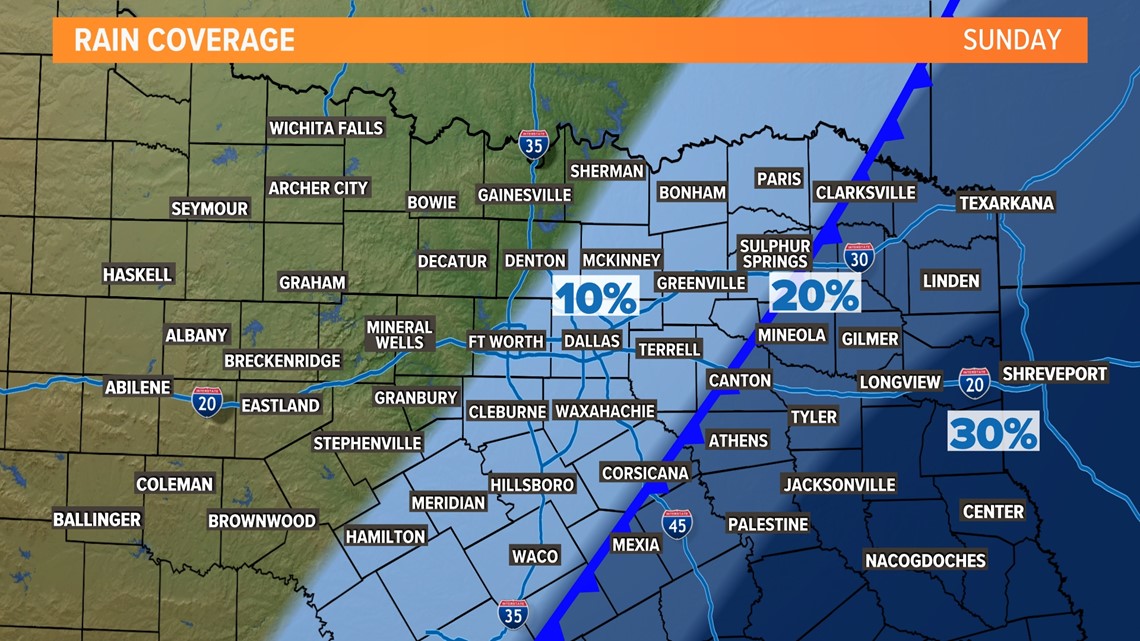 Thanksgiving Week

The Thanksgiving forecast is starting to become a little more clear, but is not set in stone by any means. A round of rain is still looking likely, but the timing may be more Wednesday night into Thursday morning.
This is good news because it means rain will be clearing out during the day on Thanksgiving with a drier, cool, and breezy Thanksgiving afternoon.
It also looks like rain will not linger into the following weekend, at least locally.
Keep checking back for updates as we will keep fine-tuning the forecast!