DALLAS — On Wednesday morning, lightning was spotted in North Texas. Happens all the time, right?
This time though, it happened while it was sleeting.
That combination is what meteorologists call "thundersleet."
Yes, thundersleet is real, and it happens when conditions are right for thunderstorms, but temperatures at the ground are below freezing.
You may have heard the term "thundersnow." Thundersleet is very similar.
Turbulence within a cloud leads to the clashing of ice within a cloud creating an electrical charge that eventually causes lightning. In a thunderstorm, the ice particles in the cloud fall and melt creating rain.
In a winter weather event, as an ice particle falls to the ground, it goes through an elevated layer of warm air causing it to melt. Then it falls through subfreezing air at the surface.
This causes the rain to freeze into little balls forming sleet. If the layer of warm air is thicker, freezing rain forms.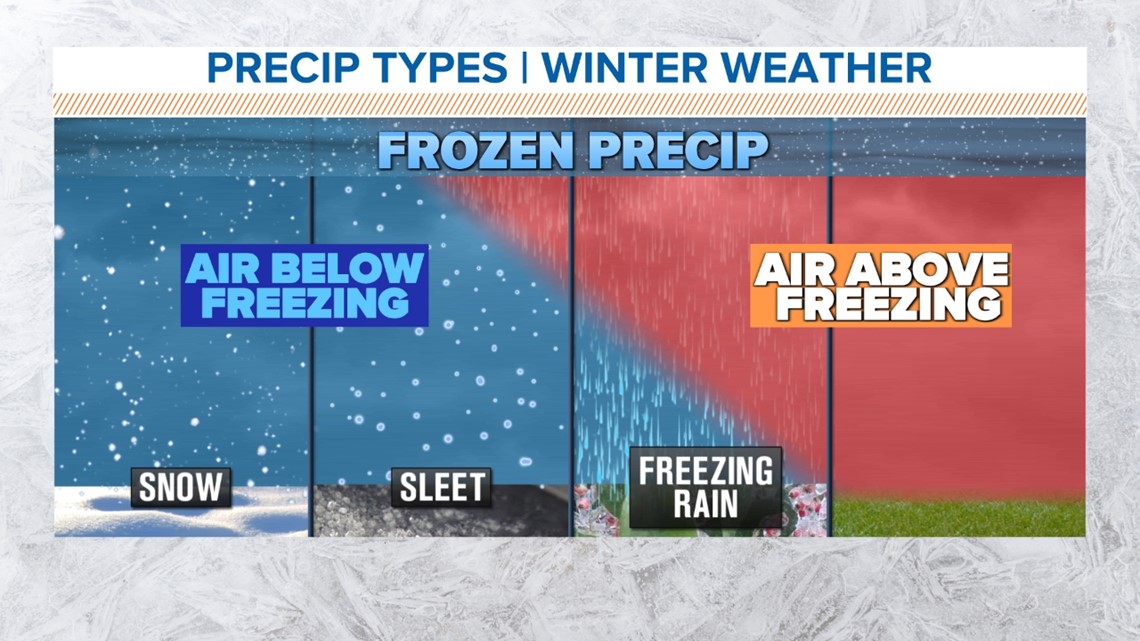 Thundersleet and thundersnow are more rare because of the instability required to create a thunderstorm.
This week's storm will be an ice and sleet event for us, not a snow event.
Accumulations of 0.10" to 0.20" of ice are possible between Wednesday and Thursday.
Temps will not warm during the day Wednesday. In fact, temps may even fall during the day.
On and off freezing rain showers and sleet will fall during the day. Any activity looks to be light. But with temps well below freezing, anything that falls will stick. This will cause a glaze of ice on elevated surfaces, so some bridges and overpasses could become slick.
Wednesday morning forecast: