DALLAS — Make sure to wake up with Greg Fields on Daybreak and watch Pete Delkus on WFAA News at 10 before bed to get the latest.
But what determines how much ice you'll see?
That comes down to temperature and the intensity of any freezing rain or sleet.
First let's talk about temperatures...
For Dallas-Fort Worth, temps look like they'll drop to the freezing point early Wednesday morning with temps a degree or two below freezing by daybreak. Then temps will hold steady or even fall during the day. Afternoon temps look to be in the mid to upper 20s.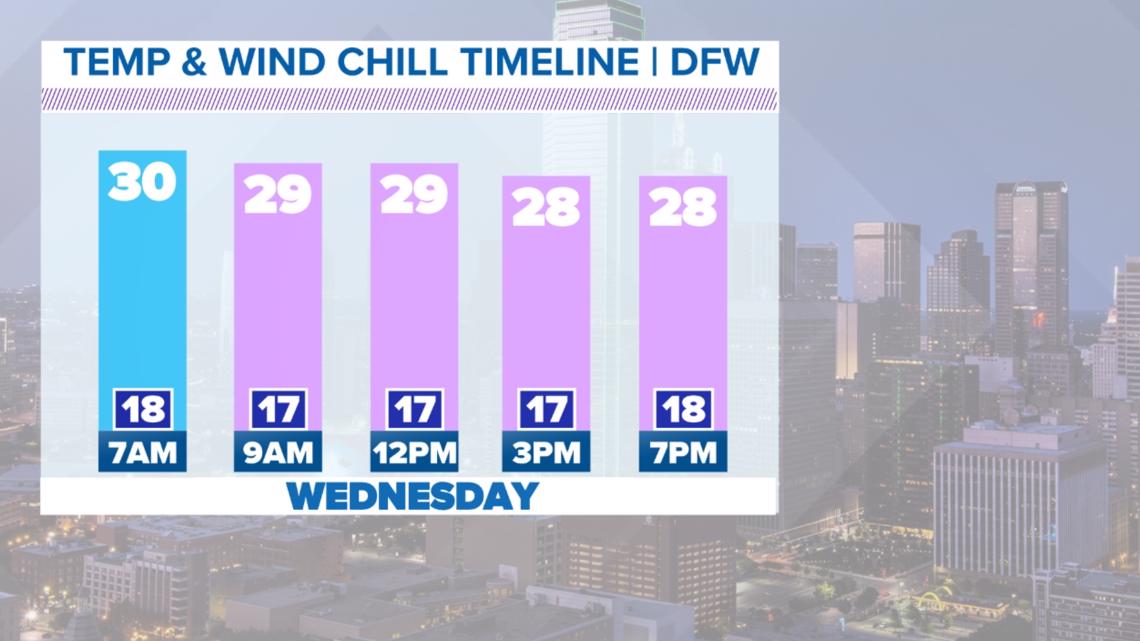 Temps look to stay below freezing Wednesday night into Thursday morning, as well. This means any rain that falls will easily be freezing rain.
When temps are in the 20s, freezing rain or drizzle can easily accumulate, much more than when temps are 30-32°.
IF temps Wednesday, Wednesday night, or Thursday morning are a little warmer than currently forecasted, that could lessen the amounts of freezing rain or sleet.
Now let's talk about intensity of freezing rain or sleet...
Simply, the heavier and more widespread rain will cause higher ice accumulations.
BUT you also need the very cold temps as mentioned above.
IF rain is really heavy, a good deal will run off and not instantly freeze.
On Wednesday, most freezing rain or sleet looks to be fairly light. It could even be in the form of drizzle, as well. Ice definitely is likely on Wednesday, but most places will see a glaze to light amounts, enough to cause some travel problems.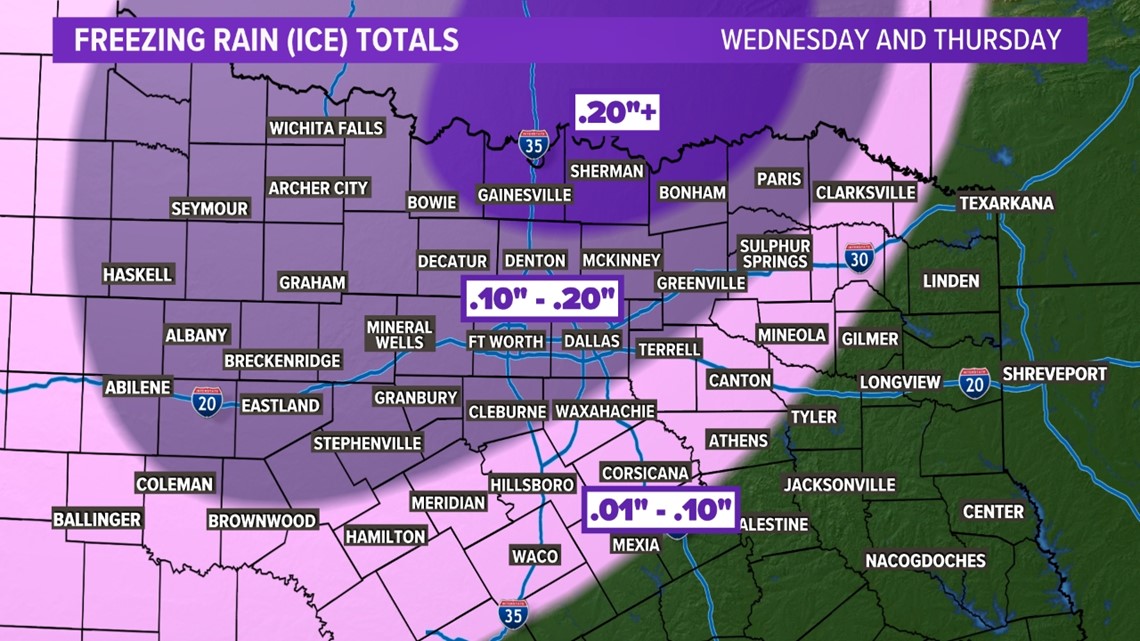 As freezing rain intensifies and becomes more widespread Wednesday night into Thursday morning, ice amounts will likely increase. Areas around D-FW can expect anywhere from 0.10" to 0.20" of ice.
IF rain ends up being lighter, those amounts could be lower. IF the rain ends up being heavier, those amounts could be higher. Or, if it is primarily sleet, those amounts would be higher as well.