DALLAS — 8:15 p.m. update
The Tornado watch has expired for most of North Texas.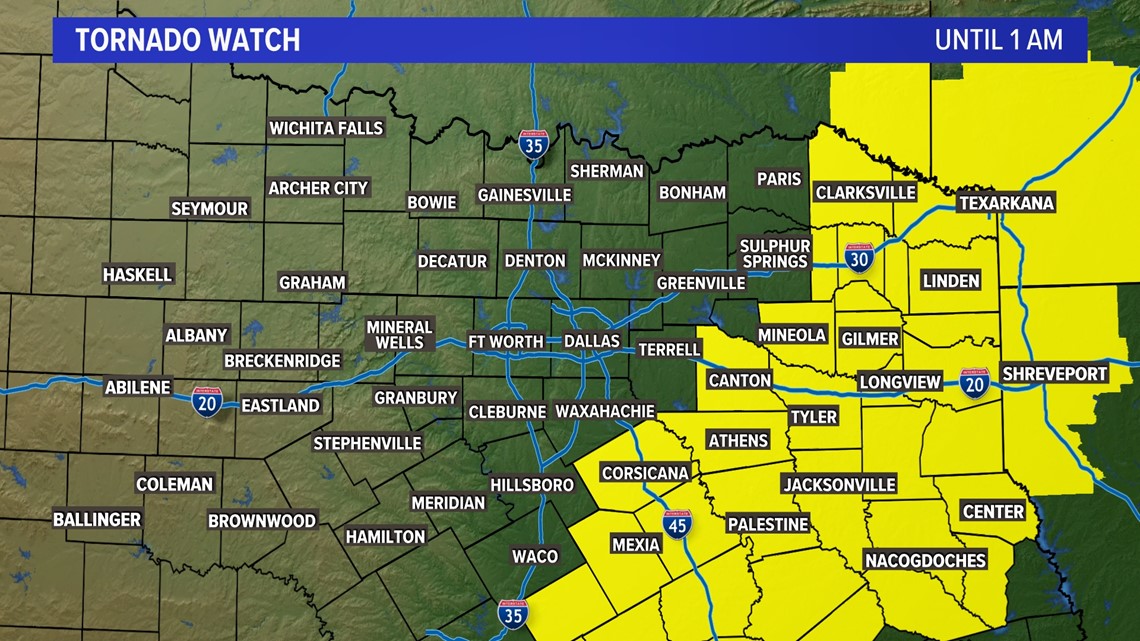 7:15 p.m. Update - Most of the metroplex and areas to the west are in the clear. Now that the cold front has passed through. The severe threat continues through 9 p.m. for the rest of North Texas.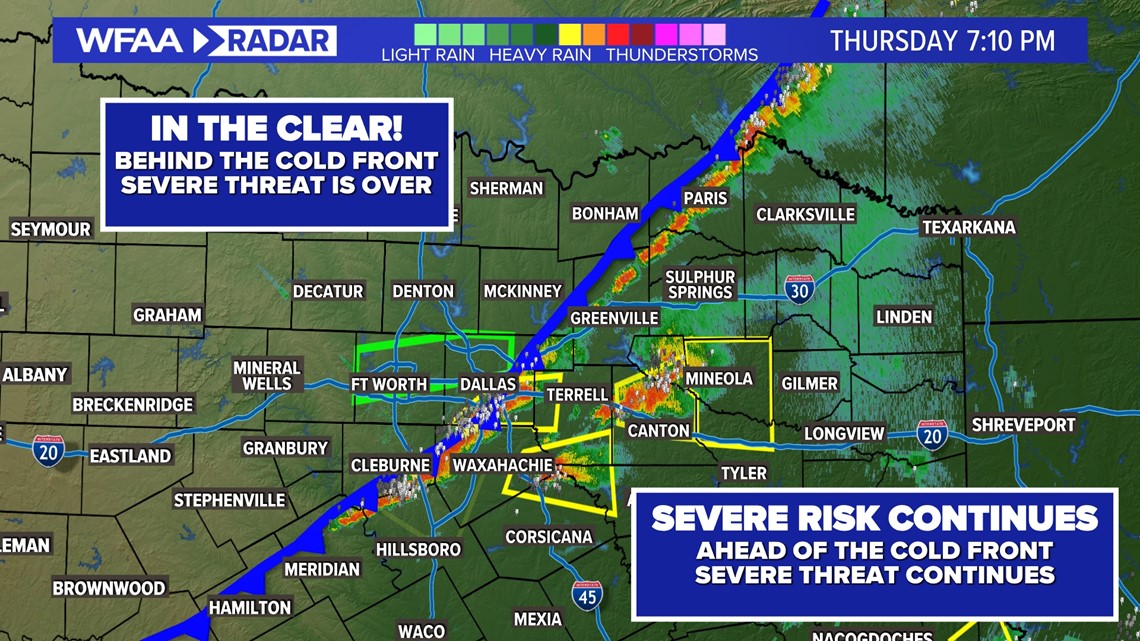 5:46 p.m. Update - The City of Dallas has activated sirens due to large hail and are telling residents to seek immediate shelter.
5:17 p.m. Update - The tornado warning for Dallas County has been canceled.
4:42 p.m. Update - The Tornado Warning for Tarrant County has been CANCELED as the rotation with the storm has weakened. Severe storms will continue to be possible for the next several hours for D-FW with threats for large hail and strong winds. Heavy rain and lightning are given with any storms.
Around 1:30 p.m., a tornado watch was issued for most of North Texas until 8 p.m.
Here are the affected counties for this watch: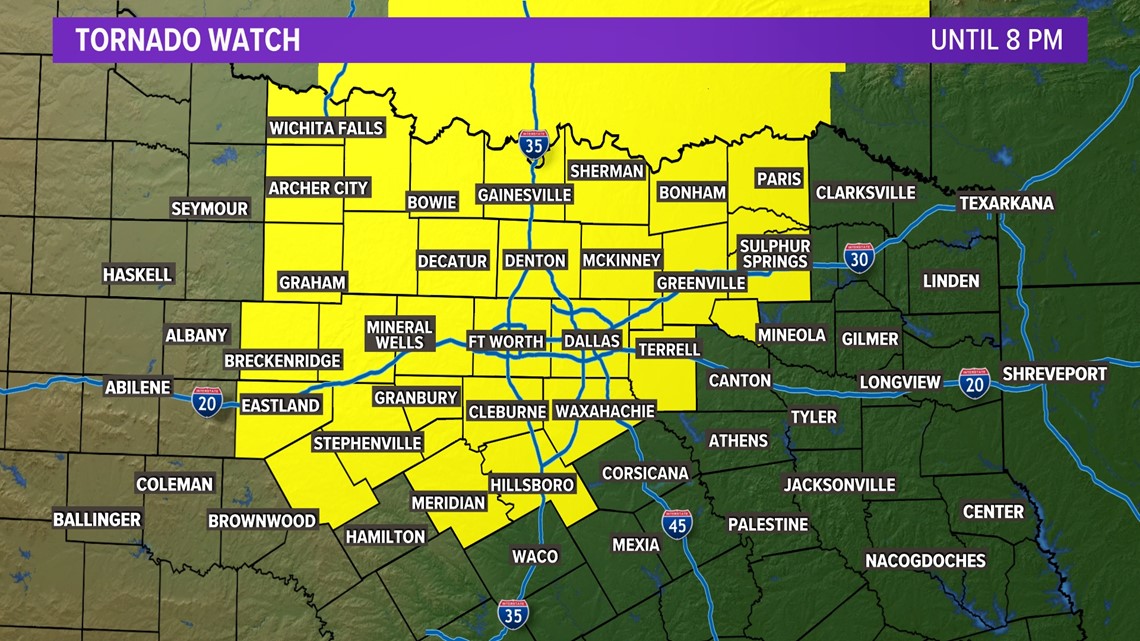 The first severe thunderstorm warning of the day was issued for areas west of the metroplex for hail up to the size of tennis balls.
In both Weatherford and Mineral Wells, residents captured the following photos during severe storms that moved through the area.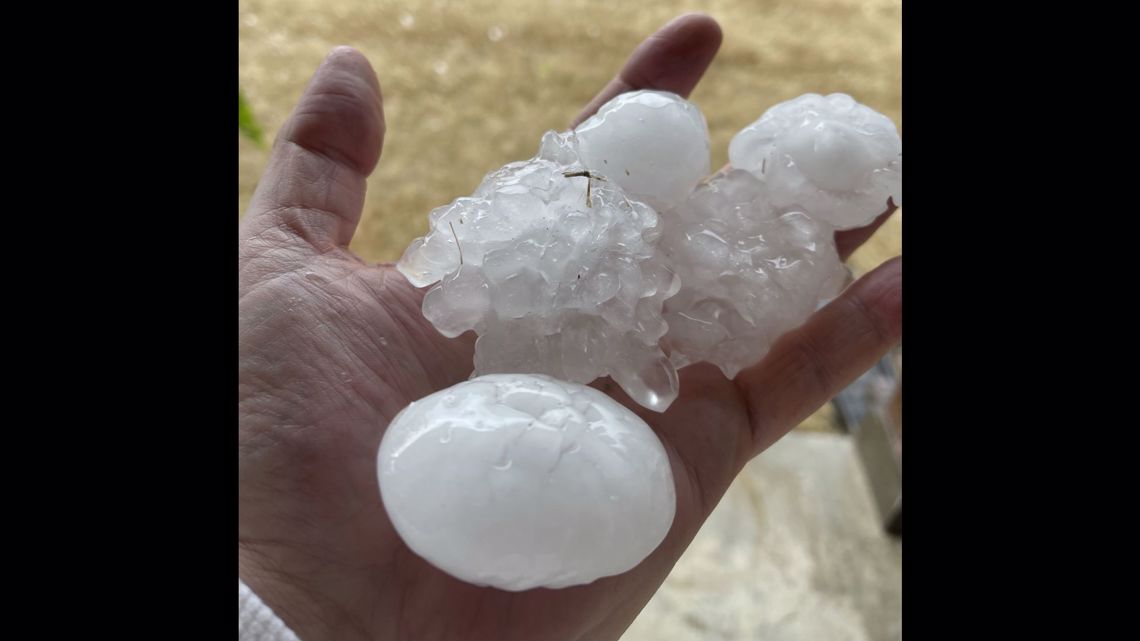 Any storms will move to the east and southeast during the nighttime hours with all of North Texas looking dry by 10 p.m. to midnight.
Much cooler air will spill into North Texas with a return to well below normal temps Friday into the weekend.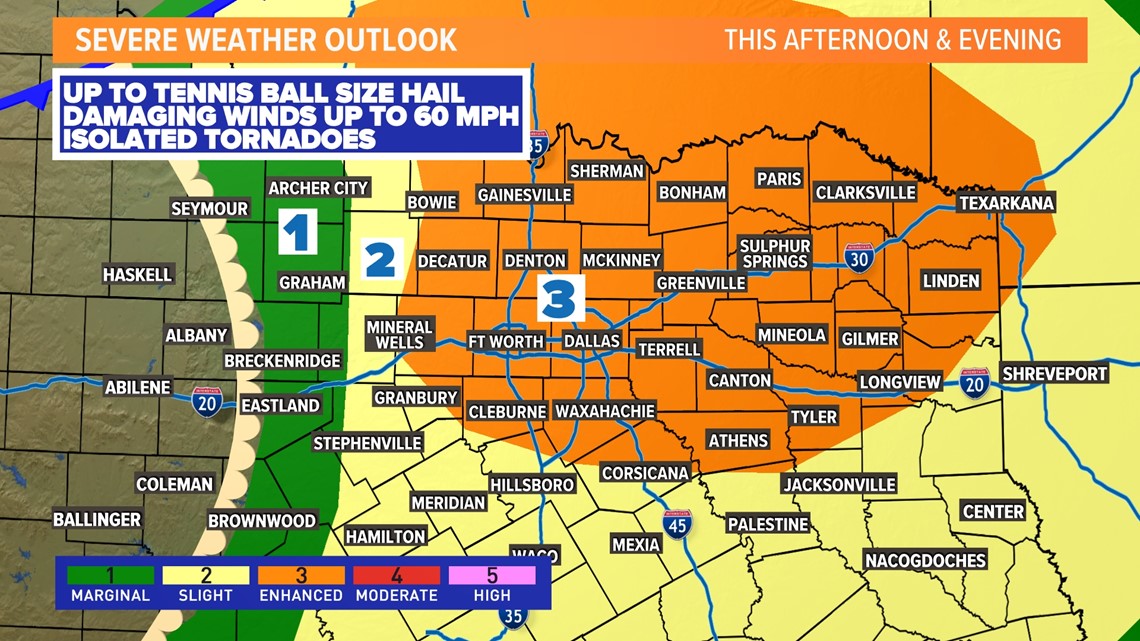 Next 10 days
The front that brings Thursday storms will also bring an even stronger push of cooler air with highs in the 50s Friday and into next weekend.
Morning lows next weekend in the 30s look possible, with possibly even some parts of North Texas seeing a light freeze. Best chance for freezing temperatures will be areas north of DFW both Saturday and Sunday morning.
If you've done some early season planting or gardening, here's an early heads up that you might have to protect your tender vegetation!