Wednesday is a day of change with increasing winds and increasing temps.
Highs will be in the upper 60s to low 70s with winds out of the south 15-30 mph.
We'll have passing clouds through the day so at times it will be cloudy, at times it will be partly sunny. Highs will depend on how much sun vs. cloud cover you see.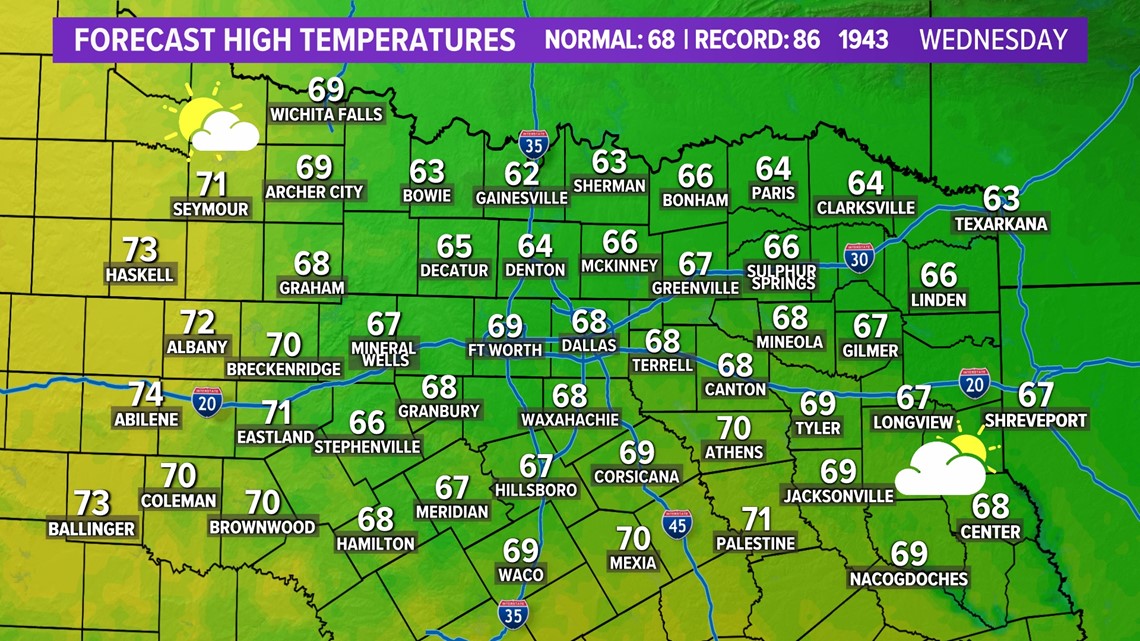 Thursday
Thursday brings back thunderstorm chances and severe weather chances.
The day will start off muggy and cloudy with passing showers possible.
Scattered t-storms will be possible from D-FW to the east during the morning thru early afternoon, but the severe threat with this round looks low.
The severe threat for most of North Texas will be with any t-storms that develop during the late afternoon into evening (D-FW: 3 p.m. - 8 p.m.) as a dryline and cold front move into the area.
Severe threats during that time will be large hail, damaging winds, and isolated tornadoes cannot be ruled out as well.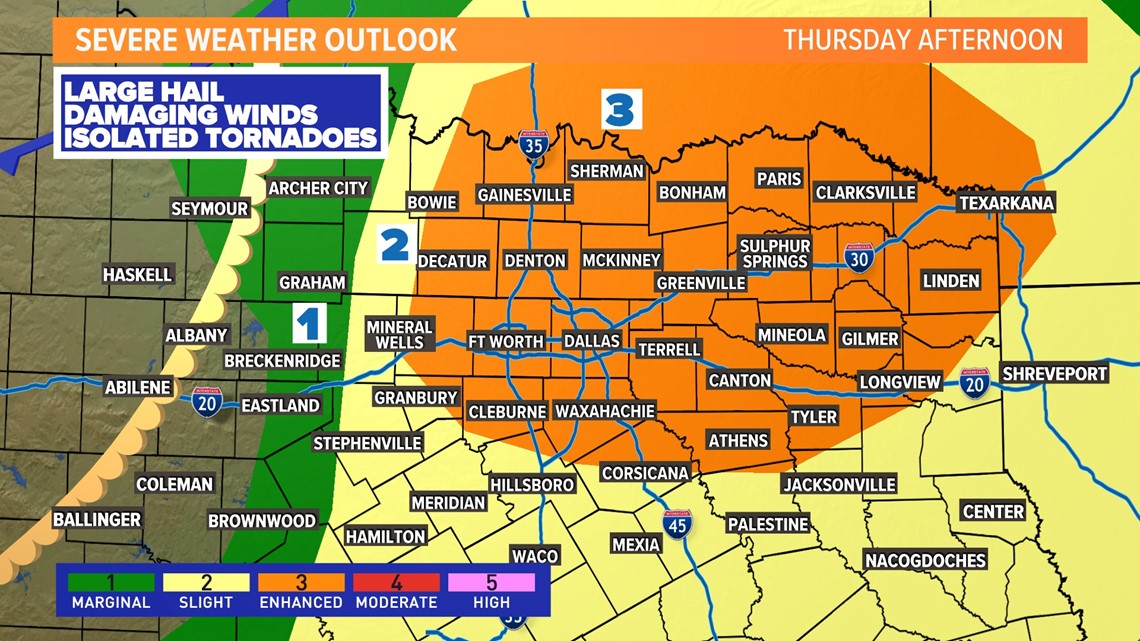 Any storms will move to the east and southeast during the nighttime hours with all of North Texas looking dry by 10 p.m. to midnight.
Much cooler air will spill into North Texas with a return to well below normal temps Friday into the weekend.
Next 10 days
The front that brings Thursday storms will also bring an even stronger push of cooler air with highs in the 50s Friday and into next weekend.
Morning lows next weekend in the 30s look possible with possibly even some parts of North Texas seeing a light freeze. Best chance for freezing temps will be areas north of D-FW both Saturday and Sunday morning.
If you've done some early season planting or gardening, here's an early heads up that you might have to protect your tender vegetation!