It's senior night at Fort Worth Paschal High School. The gym is adorned with signs and colorful balloons celebrating another season and the soon-to-be graduates who led the way.
This is also Boogie's night.
Meet Paschal high school basketball star Danielle Wilson, better known as Boogie.
"Seventh grade, she says. "My basketball coach said it looked like I was dancing when I do my layups so, Boogie."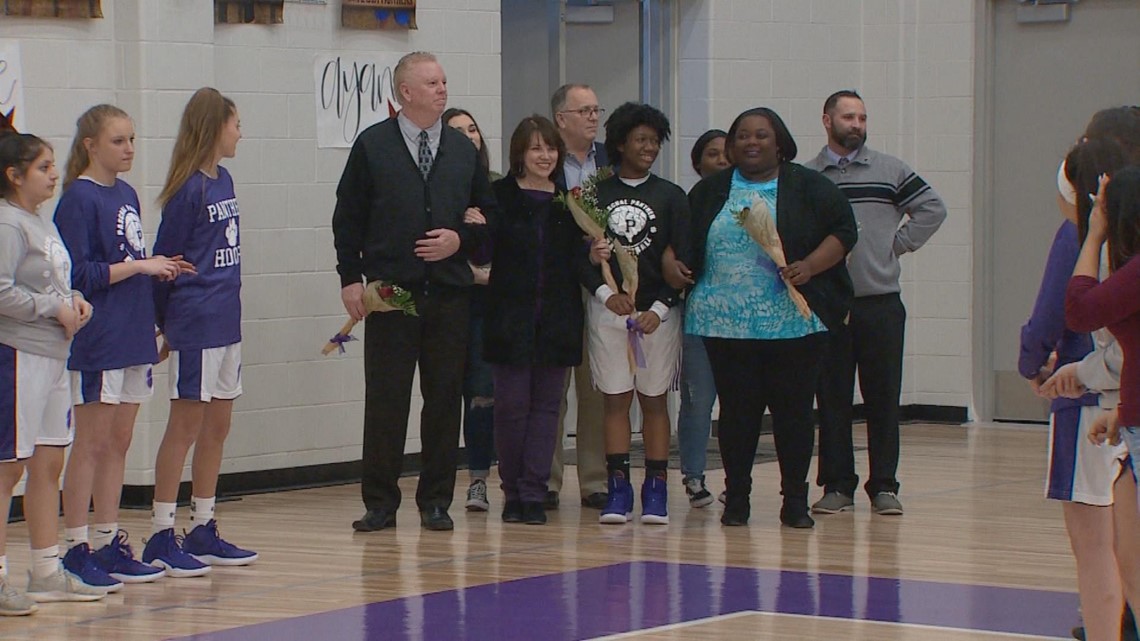 Boogie is resilience personified — and her basketball team's driving force.
For years, Boogie kept a difficult and painful secret. It began in 2008 when she moved to Fort Worth with her mom and sister. The family left the tiny town of Itasca, Texas, looking for a better way.
"We came down here with nothing, just our clothes and we moved," says Boogie's mother, Rachelle Willis.
Danielle and her family hadn't been in Fort Worth long when financial difficulty caused a downward spiral. The family of three lived in a motel, all sharing a 12-by-15 room.
"I didn't want to be out sleeping in a car or something like that," says Willis.
1 of 15,000
Nearly 15,000 children experience homelessness in Tarrant County, according to a study released by the Center for Transforming Lives in Fort Worth.
The study didn't just count kids under bridges. It also tracked those sleeping in cars, staying with family and friends, or, like Boogie and her family, those staying in run-down motels.
That reality was tough to explain when it came to hallway chatter at school.
"People were like, where do you live? I was like, ugh, I don't know," Boogie said. "I didn't want to say, 'Oh I live in a hotel', you know?"
Her experience encouraged her teammates.
"Now I can hold the kids to a higher standard," said Head Coach David Geer. "Because I said, 'Lok, if this kid can do it, you know you need to pick it up a little bit.'"
Katie Russel knew about her best friend's living arrangement long before others did.
"It's just that she's an amazing person," Russel said. "She never got credit for it before because she didn't want people to know."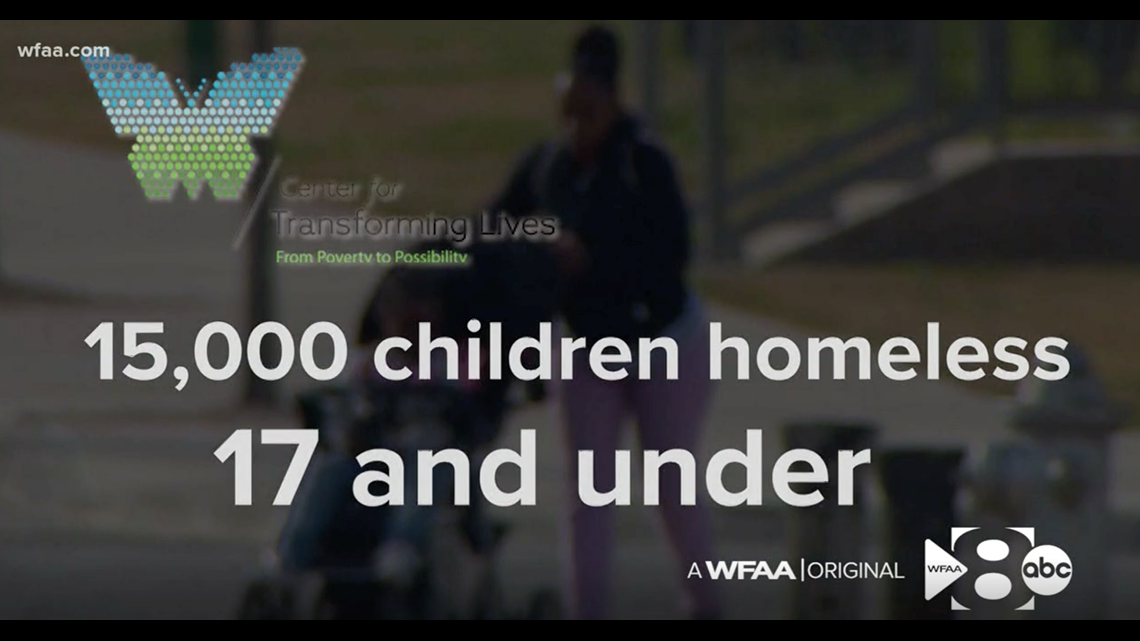 Hiding in plain sight
Boogie's mother struggled to make ends meet.
"Lots of nights I would cry and they would comfort me and say, 'It's going to be OK. It's going to OK," Willis said.
In an effort to save money and create a better situation to secure stable housing, Willis moved her family into Presbyterian Night Shelter for women and children. It provided stability, but it came with a cost.
"I didn't like it," said Boogie. "The people were loud. There were certain rules we had to follow. There was a curfew, like 6 o'clock. Who comes in at six o'clock?"
She continued to shield her circumstance from nearly everyone at school.
"She was hiding it pretty well," said Geer. "I had no idea what was going on."
The basketball star said she didn't want people's pity.
"I just felt like people [would look] at me differently, because, 'Oh you're homeless?' They would probably feel bad for me," Boogie said.
Boogie was a model student-athlete, earning all-district and academic all-state honors, with basketball providing a much-needed release.
"Like how bad I felt about living in the shelter and moving around and stuff. I just didn't want to express that, so basketball, I let it out through that," said Wilson.
"It's amazing what she's been through," said her best friend, Katie. "The fact that she was living in a homeless shelter shouldn't define who she was."
But that's just the beginning of Boogie's personal triumph.
"You know she's been a blessing to me," Geer said. "She's been a blessing to her teammates, her classmates, anybody that's met her."
College scholar
Boogie represents the best of our human spirit. Faced with a debilitating situation through zero fault of her own, she turned a potentially soul-crushing negative into the kind of positivity that speaks to unlimited potential.
"It's all about how you react to it and if I spend my life reacting badly to it, and say aww this sucks, nothing good will come of it. So, I have to stay positive and smile," Boogie says with a half giggle.
That's Boogie — understated, but positively powerful.
She scored a 1330 on the SAT. The University of Houston offered a scholarship to cover tuition.
Just the mention of it brings a huge smile on her mother's face.
"Oh my God, I'm so proud of her," Willis said.
The family has an apartment now, too.
Boogie's basketball playing days may be over, but that's fine. She's already proven her championship mettle at a much tougher game — life.
"I never thought that people would look at it that way. But they are, and it's great."
She's going to study architecture. One of her goals is to give back by designing and building homes for people who can't afford them.
So, despite having navigated so much, for Boogie it's just the beginning.
WFAA Originals: