Hundreds of people gathered in demonstrations across the Dallas-Fort Worth area Thursday, where there were scenes of officers and bystanders praying, protesters singing gospel songs and a silent protest -- alongside more demands for change.
As temperatures reached into the 90s, the Fort Worth Fire Department rolled out their cooling stations outside city hall for protesters and bystanders looking for some shade.
Later in the afternoon, dozens of people signed up to speak during the public comment forum of Fort Worth's city council meeting.
A few hours earlier, about 100 people participated in a silent protest at Dallas City Hall, which kicked off the 7th day of protests across the Dallas-Fort Worth area.
Here are the planned protests and events for Thursday:
1 p.m. Moment of reflection with the Fort Worth Police Department
4 p.m.: Protest planned in Bedford
4:30 p.m. Protest at Addison Circle in Addison
7 p.m.: Collin County prayer rally
Follow along for live updates:
8:35 p.m.: The Dallas Police Oversight Board announces a hotline for protesters during town hall. The board says if protesters have had any issues with police over the last week they can call 469-701-0349.
The board also said for all matters, including if anyone witnesses what they consider police brutality, call 214-671-8283.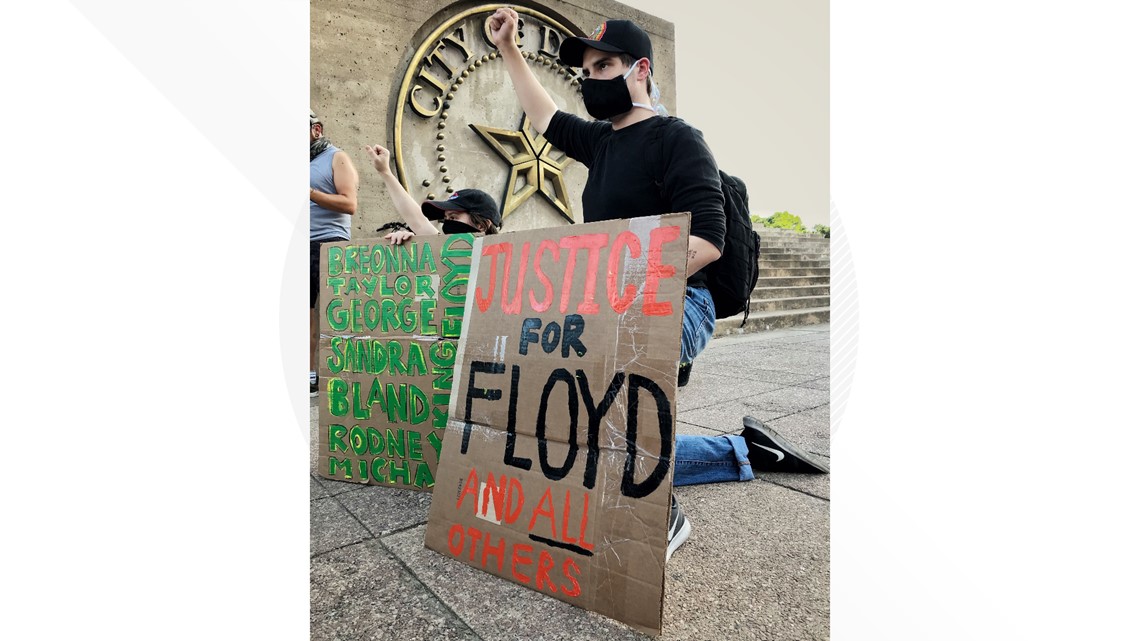 6:37 p.m.: Dallas Police Chief Renee Hall says no charges will be filed against the protesters who were detained on the Margaret Hunt Hill Bridge on Monday.
6:16 p.m.: Hundreds of people are marching in Fort Worth.
5:09 p.m.: Protesters marched through downtown Fort Worth.
4:01 p.m.: The Fort Worth Police Department announced the citywide curfew has expired and has not been renewed.
3:41 p.m.: Dozens of people gathered outside of the Fort Worth City Hall. The fire department has deployed cooling stations.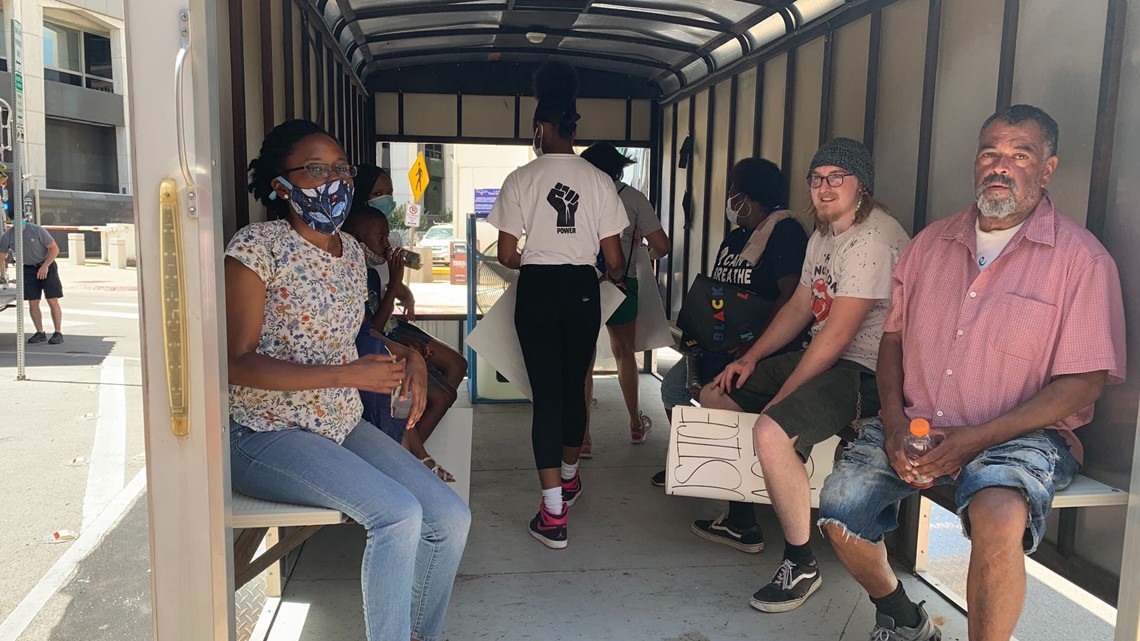 3:36 p.m.: Dallas Mayor Eric Johnson announced the city is hosting a prayer remembrance and is declaring Friday as "George Floyd Remembrance Day."
3:25 p.m.: People gathered at Fort Worth City Hall for the council meeting.
1:37 p.m.: Fort Worth police officers took a moment of reflection for 8 minutes and 46 seconds, the amount of time that now-former Minneapolis police officer Derek Chauvin's knee was pressed on Floyd's neck. Outside the east side substation, a pastor stopped to pray with the officers.
12:37 p.m.: A few businesses in Fort Worth remain boarded up. Protesters in Fort Worth Wednesday said they would gather again Thursday.
Below are images and videos from Wednesday's events and protests.
PHOTOS: Protesters rally in front of Dallas City Hall
Digital Producer Eline de Bruijn contributed to this report.
More on WFAA: