DALLAS — On Saturday, the City of Dallas dedicated a new statue in memory of a 12-year-old killed by police nearly 50 years ago.
It was a moment the family of Santos Rodriguez has waited decades for.
"He's overlooking the playground that he spent many happy memories, and behind him the Dallas growing skyline for the future," said Dallas Councilman Jesse Moreno, District 2.
On July 24, 1973, Santos, 12, was shot and killed by officer Darrell Cain while he was handcuffed in the back of Cain's squad car. Cain was playing Russian roulette as he interrogated Santos and his brother, David, about a petty theft at a gas station.
"We want to be sure we remember that history, and hopefully it won't happen again," said Adam Medrano, former mayor pro tem.
Santos' murder sparked protests and outrage, and thousands took to the streets in Dallas, burning police vehicles.
Cain was sentenced to five years in prison, but he only served half of that sentence.
Santos' mother Bessie Rodriguez, now 77, says she has lived with the pain since that day.
"It was something that really hit us hard," she said.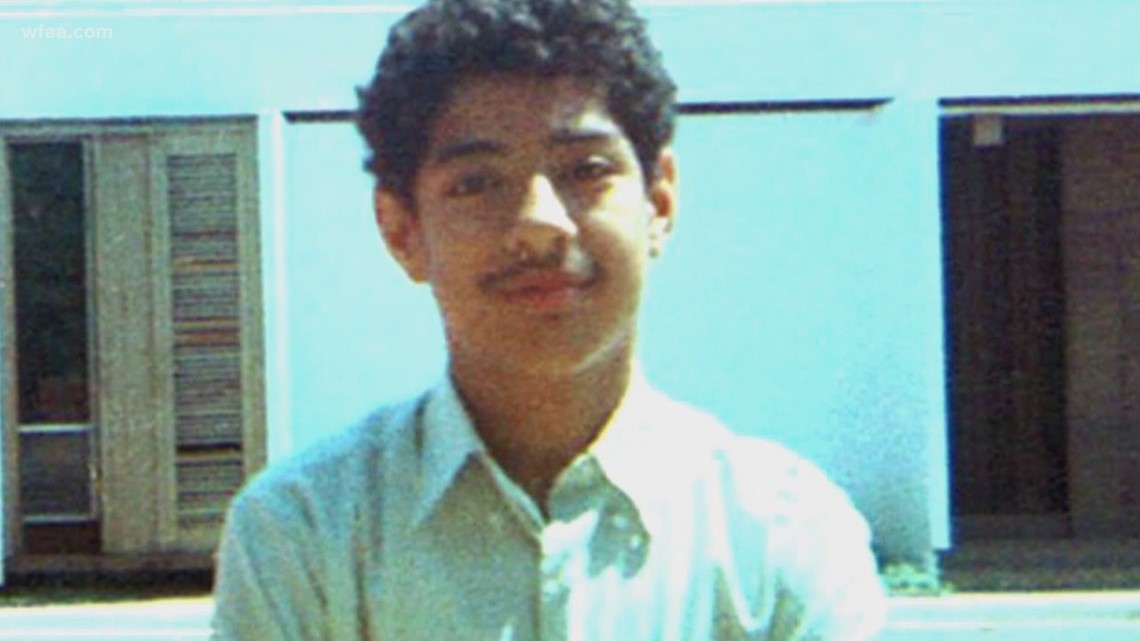 For 48 years, Rodriguez has waited for something in her son's honor and an acknowledgment of the injustice.
In a 2021 ceremony marking Santos' death, Dallas Police Chief Eddie Garcia read a long-awaited apology, in English and Spanish, to Santos' mother.
That same week that police issued the formal apology, artist Seth Vandable shared the statue of Santos with Rodriguez.
WFAA was there when she saw the statue for the first time. Rodriguez put her fingerprint on the statue, right in the palm of Santos' hand.
Now, the statue is in Dallas' Pike Park.
"I see myself in all the images of Santos. I see my cousins. I see my nephews. It could have been any of us to experience that and the pain that the family experienced," said Moreno.
"I wanted to highlight this could be any of our son's, it could happen to any of us," said Vandable.
He wanted the statue to symbolize we are all one race.
"He's the same color as the base and the figures and shows we are all made out of the same dust and materials, and so it's a matter of us caring enough about each other and each other's children," said Vandable.
And Santos sits up high like he's being lifted.
"Seeing what the artist did to lift Latinos and lift other folk... it's been said angels [are] lifting Santos and how he is looking up," Councilman Omar Narvaez, District 6.