ARLINGTON, Texas — A worker contracted by Arlington Water Utilities was rescued from a water transmission line, officials said.
According to the Arlington Fire Department, around 9 a.m. Monday, March 20, crews responded to a call about a contract worker trapped inside a pipe at the Pierce-Burch Water Treatment Plant in the 1900 block of Lakewood Drive.
Arlington FD said the caller said the worker, who is with Archer Wester LLC, was inside a pipe with a 54-inch diameter and was trapped inside.
Crews got to the scene, then requested help from the Arlington Fire Department's Special Operations Team and the Dive/Swift Water Team.
When the Special Operations Team arrived, they said the trapped worker's arm was caught when a safety device known as a plug moved unexpectedly. The water transmission line, which is buried about six feet deep, had been drained of water for a pipe section replacement project, officials said.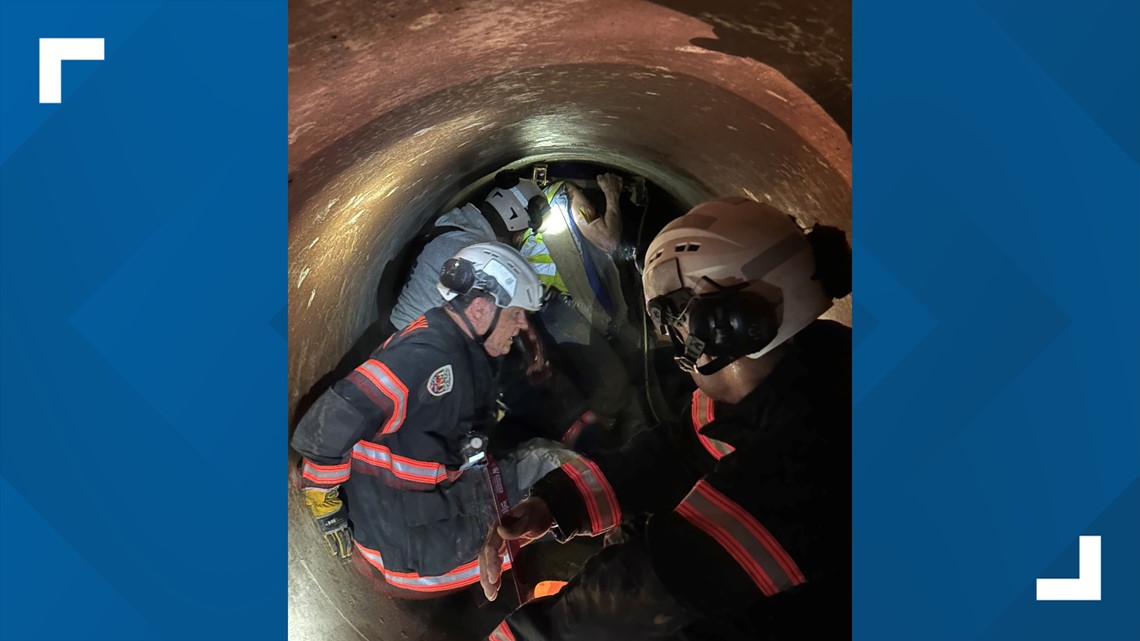 At about 10 a.m., WFAA was on the scene the moment the worker was pulled from the line and was transported to a local hospital. The City of Arlington said the worker was taken to an area hospital with serious, but not life-threatening injuries.
"We are thankful for the quick action from Archer Western and the City of Arlington Fire Department in preventing further injury. Our thoughts are with the employee involved in this accident and his family," Arlington Water Utilities Director Craig M. Cummings said.
"The safety of employees at Arlington Water Utilities facilities, whether they are City employees or those working for a private company, is our highest priority. We will support Archer Western as the company completes post-accident safety reviews."
The Pierce-Burch Water Treatment Plant, one of Arlington's two water treatment plants, is currently being renovated -- including the replacement of many 20-foot section of a 54-inch main used to send water form the plant the city's water distribution system, officials said.
The plant is offline during the winter months and is not currently treating water.