WAXAHACHIE, Texas — Editor's Note: The video above was recorded when one crash victim was pronounced deceased.
Two teens have died and two other teens were seriously injured in a collision between an off-road UTV and a pickup truck Sunday night in Waxahachie, officials said.
Investigators for the Texas Department of Public Safety (DPS) say the off-road vehicle, identified as a 2008 Can-Am Defender, was traveling westbound on Boz Road approaching the intersection of Greathouse Road. Troopers said a 16-year-old girl was driving with a 12-year-old and two 14-year-olds as passengers.
"It had a stop sign but failed to stop at the stop sign," said DPS Sgt. William Lockridge.
The UTV hit the passenger side of a Ford Ranger pickup truck traveling north on Greathouse, an impact severe enough to set off the air bags in the pickup truck and eject all of the UTV passengers when it rolled. DPS said the 12-year-old boy died at the scene.
As of Sept. 20, medical examiner records showed a 14-year-old boy who was taken to Cook Children's in Fort Worth in critical condition later died of his injuries.
The conditions of the other teens were not released. A 14-year-old girl was taken to Children's Hospital in Dallas, and the 16-year-old girl taken to Baylor Scott & White in Dallas, officials confirmed.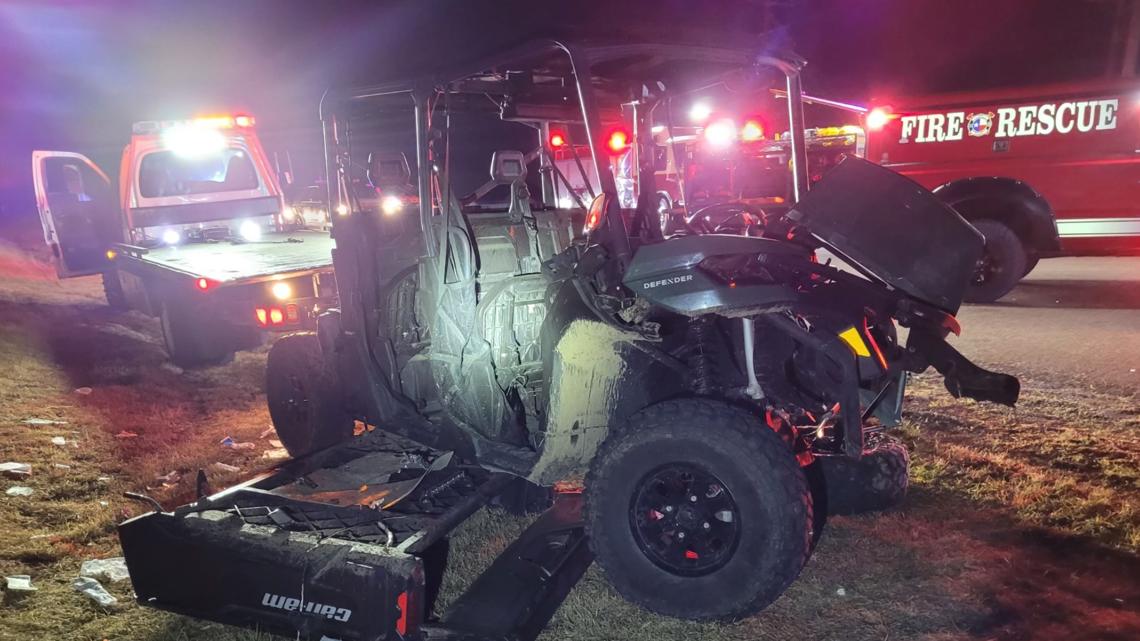 Troopers said the 70-year-old driver of the pickup truck, nor his wife, were severely injured. DPS said the pickup driver had the right of way, did not have a stop sign, and is not considered at fault.
Reached by phone the day after the accident, the pickup driver said he wanted to express his condolences to the teens and their families.
As for the UTV, troopers said it is not a street-legal vehicle and that accidents like this are becoming far too common.
"This is something that we're seeing across the state, and it's a very dangerous trend," Lockridge said. "While this is a tragedy, we want to take this as a teaching moment to let people know, these things are fun, they're a lot of fun, but they're not built to be on public roadways."