Two adults and a 9-year-old girl were killed in a wrong-way crash Sunday night in Haltom City, police said. The driver, who is suspected of drunken driving, was seriously injured and taken to the hospital, police said.
The three people were killed at about 8:30 p.m. when the driver of a blue Chevrolet pickup was headed westbound in the eastbound lanes on Northeast Loop 820, police said. All three people who were in a grey BMW car were dead at the scene, police said.
Mesquite ISD officials identified the girl as Sofia Garcia, who was a third-grader at Lawrence Elementary School. One of the adults was identified by the Tarrant County Medical Examiner as Favian Garcia, 35. The woman's name has not been released by the medical examiner, but Mesquite ISD said Mayra Palleres was a bilingual clerical aide at Cannaday Elementary.
Officers responding to the scene found the pickup crashed into the BMW on the inside lane and the shoulder, police said. The BMW was starting to catch fire.
Officers were able to pull two of the three occupants of the car out of the wreckage, police said.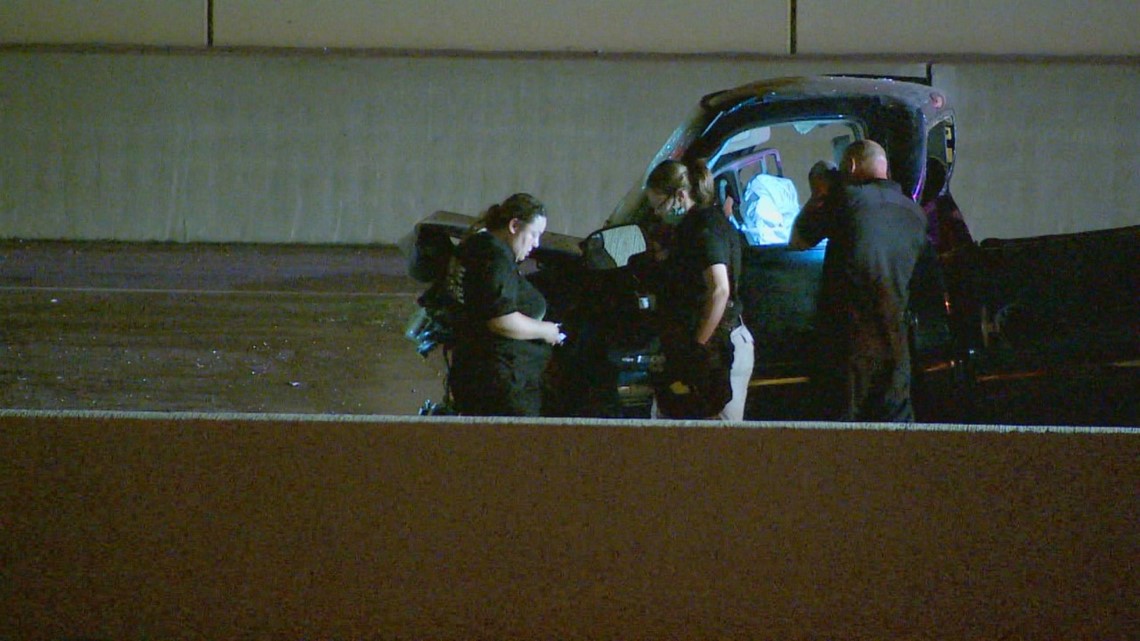 Officers said they were also able to pull the driver of the pickup away from the fire. The driver was seriously injured and taken by CareFlight to a hospital in Fort Worth for treatment.
Investigators believe alcohol was a factor in the crash and said an intoxication manslaughter investigation is underway.
The collision closed the main lanes of eastbound NE Loop 820 for several hours, police said.