ARLINGTON, Texas — Two teenagers are dead and another one was hurt after a disturbance that led to a shooting at an apartment complex Friday afternoon, the Arlington Police Department said.
Just before 1:40 p.m., Arlington police said officers responded to a reported shooting at the complex in the 6000 block of Clearwater Drive. When officers got there, police said they found two teenage boys with gunshot wounds.
Police said both teens, a 13-year-old and a 17-year-old, were taken to a local hospital, where they were both later pronounced dead.
Lt. Chris Cook with the Arlington Police Department confirmed the two boys were brothers and said a gun was found near their bodies.
The family spoke with WFAA and said they were heartbroken, identifying the boys as 13-year-old Josh Williams and 17-year-old Kaleb Williams.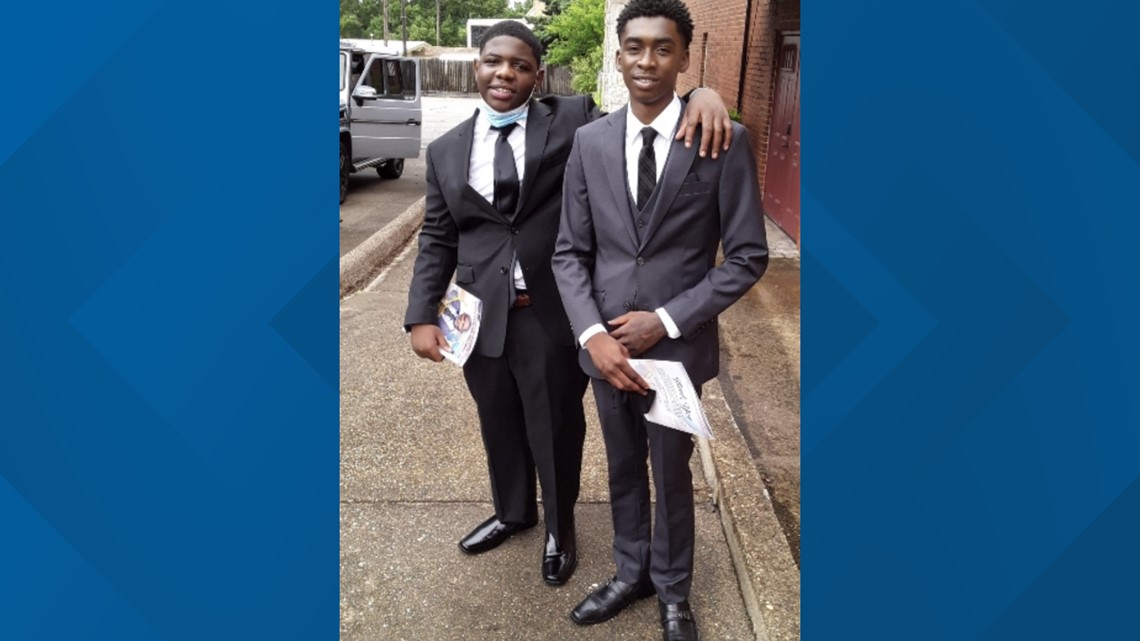 Police said officers also learned a third teenage boy had been shot and left the scene in a car. Officers found him after a traffic stop, where they discovered his wounds and took him to a local hospital. Cook said he was critical and in surgery as of Friday afternoon.
Meanwhile, police said as many as two other people were seen by witnesses running away from the scene, and that their location is unknown. Cook said a second gun was found near where they fled the scene.
Police told WFAA this incident may have started as a disturbance at a nearby barbershop that spilled over into the apartment complex, however, a motive is unknown.
Kaleb and Josh's aunts pleaded with the public Friday evening, asking anyone with information about what happened to come forward.
"They were great children," Mariah Williams said. "I don't understand why this happened, these were good kids not gangbangers."
"If you know who did this, I need you to come forward and say something."
According to the family, both boys loved sports and enjoyed playing basketball together the most.
Their father told WFAA that they were eager to get back to school this fall, and had been doing classes online during the pandemic.
"It's just hard to process this," their Aunt Kimberla Washington said. "This is untouchable."
Arlington police are asking anyone with information on this incident to call Homicide Detective Hall at 817-459-5325. You can also remain anonymous by calling Crime Stoppers of Tarrant County at 817-469-TIPS (8477).