FORT WORTH, Texas — For as loud as it is inside, what happens at this Fort Worth factory has kind of been kept quiet.
"It is. We're up here next to the NASCAR track," said Patrick Wiltrout, vice president of manufacturing quality at Wabtec.
This facility, formerly known as GE Transportation, is one of two in the nation that assembles locomotives.
Wabtec has a million square feet at State Highway 114 and I-35W near the Texas Motor Speedway.
"This is your diesel engine that powers the locomotive," Wiltrout said standing next to a massive, newly refurbished V16 engine.
The factory opened in 2013 and now employs 800 people.
"I've been told you can power almost a residential block off the electricity that a single locomotive can produce," he continued.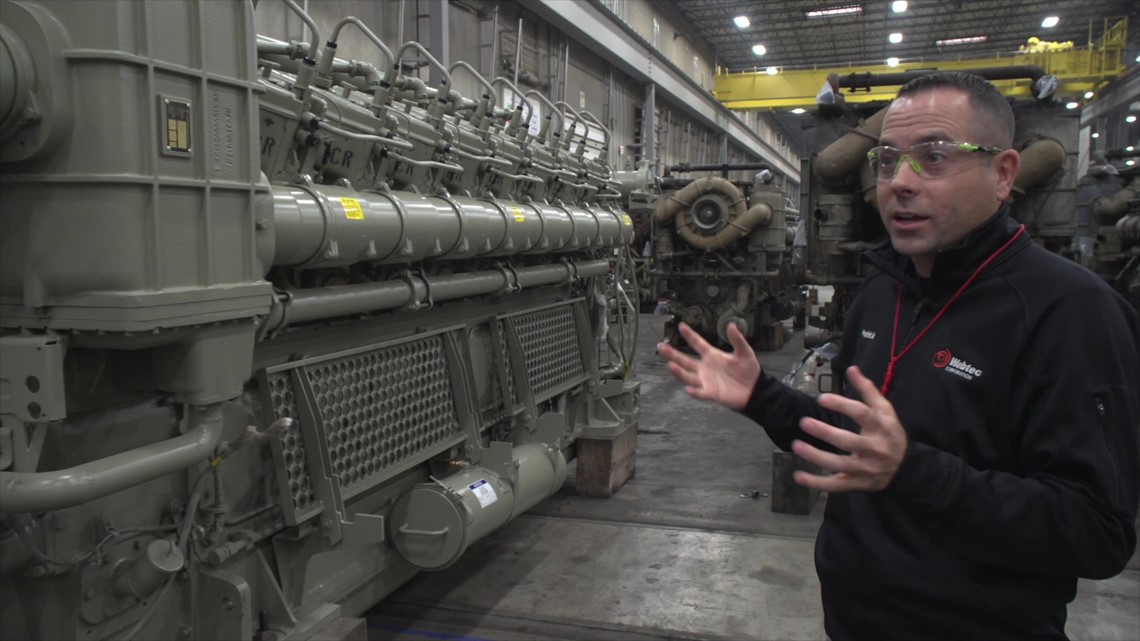 But Class 1 railroads, major operators like Fort Worth-based BNSF, Union Pacific, and others, are not buying new locomotives as much anymore. Instead, they're asking Wabtec to rebuild their old ones – to modernize them.
"It was about 2015 when the market started changing a little bit," Wiltrout explained. "There was the introduction of the Tier 4 locomotive which was the new emission standard in the United States. So as some of our customers started purchasing new locomotives it got them to thinking -- with our old existing fleet what do we want to do with those? The concept of modernization really arose from that."
So, Wabtec, then-GE Transportation, retooled its assembly line in Fort Worth and now produces seven or eight rebuilt locomotives every week.
In August, Wabtec modernized its 1000th locomotive – a testament to the company's ability to reinvent itself in recent years and continue to capture business from railroads.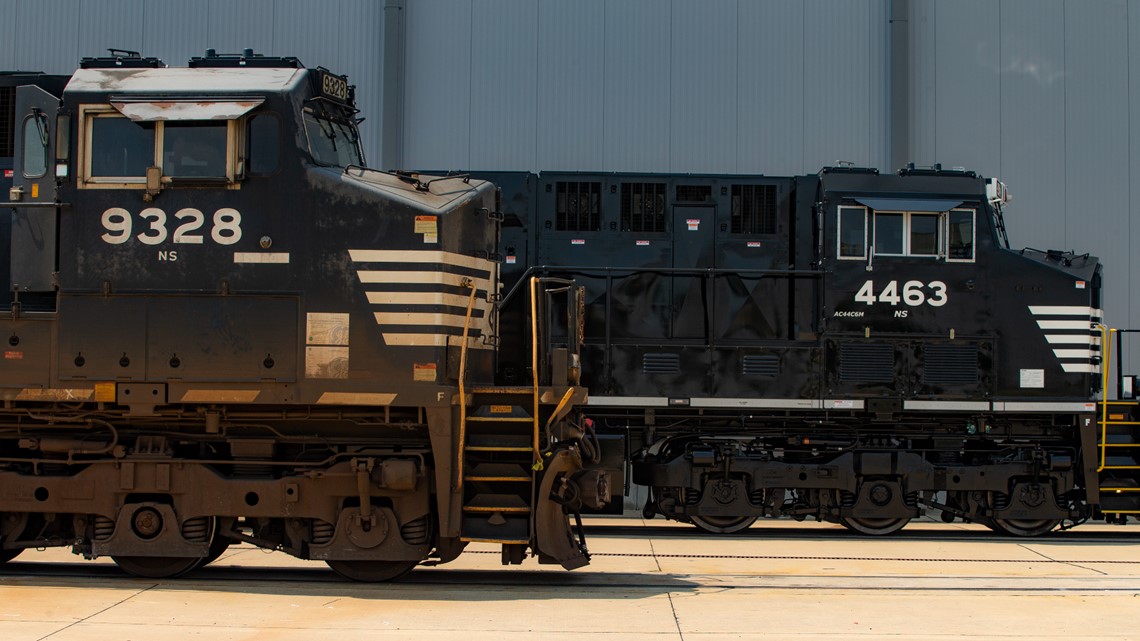 The reason for refurbishing rather than purchasing new is simple, experts said.
"A locomotive that's brand new can cost you somewhere between $3-million dollars and $4-million dollars depending on what kind of equipment you have in it. If you can rehabilitate a good condition, older locomotive you can save a million to a million and a half dollars," said Jim Blaze, a railroad economist. "And since you need hundreds of locomotives, those numbers add up to the hundreds of millions."
Rebuilt locomotives have refurbished engines, new cabs, axles, and hundreds of other parts. They are required to retain at least 50% of original parts.
On a recent visit, Wabtec workers were giving a final inspection to a CSX locomotive that had just undergone a 30-day rebuild. A plate on the side of the engine showed it was originally manufactured in February 1996. After hauling freight for a quarter of a century, CSX asked Wabtec to rebuild the locomotive rather than scrap it.
Wabtec is also working behind the scenes on a potential game changer for the industry – a battery-electric locomotive, or BEL, that Wabtec calls the FLX Drive.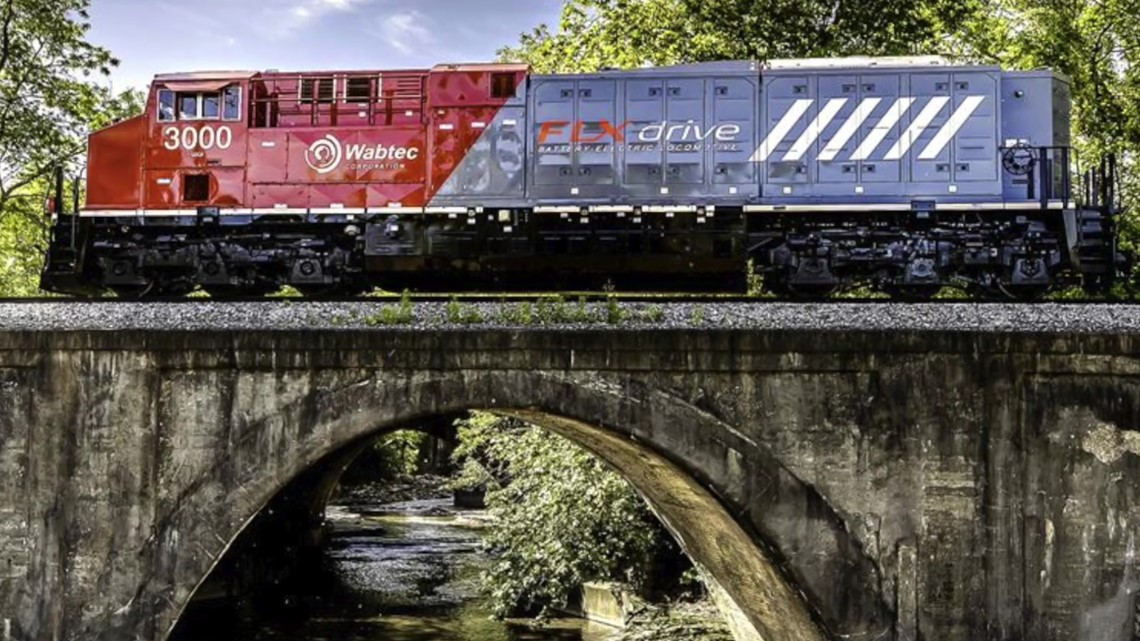 The prototype has undergone testing in California. If successful, the battery-electric locomotive could eventually replace all the diesel ones on the rails now.
"It would be a huge impact to the environment. Our end goal is zero emissions. We're going to keep working until we get there," said Wiltrout.
But the railroad economist Jim Blaze cautioned that the battery-electric technology is likely years away from mass adoption considering how much railroads have invested in diesel equipment.
Still, the technology could transform a major part of the supply chain, reduce major expenditures for fuel that railroads incur and simultaneously improve the environment.