But, then again, you might have already seen reporter Megan Mitchell's cheerful disposition on your social media feeds well in advance of her WFAA debut on Friday, Jan. 27.
Before making the move to the Dallas area to join the legacy station as a reporter on WFAA Daybreak, Mitchell was an anchor and reporter for WLWT in Cincinnati for the past seven-plus years. Don't keep up with Ohio news? Social media users still might very well have met Mitchell before today: Her TikTok account has more than 1.8 million followers and her Instagram boasts more than 83,000.
Community, regardless of medium, is important to Megan.
"I believe that engaging with and contributing to a community is one of the biggest contributors to personal happiness, and the best way to progress humanity," said Mitchell. "I am excited to embed myself into the community here in Dallas in an authentic way."
During her time in Ohio, Mitchell was heavily involved in the LGBTQ+ community, and was voted Best TV Anchor and Best Journalist in Cincinnati.
Get this: She also came in third place for Cincinnatian of the Year -- behind only Bengals' Quarterback Joe Burrow and the Cincinnati Zoo's beloved Fiona the Hippo.
Growing up in Connecticut, Mitchell knew she wanted to be a journalist since she was young, even building her own green screen studio in her basement in high school.
She went to Emerson College in Boston to study with that goal in mind, and spent her summers interning in New York City at NBC News and LogoTV.
"I was drawn to WFAA because of the legacy it holds across the country," Mitchell said. "The storytelling is top-notch. But once I arrived, it was the community here at the station and the family atmosphere that make me most excited."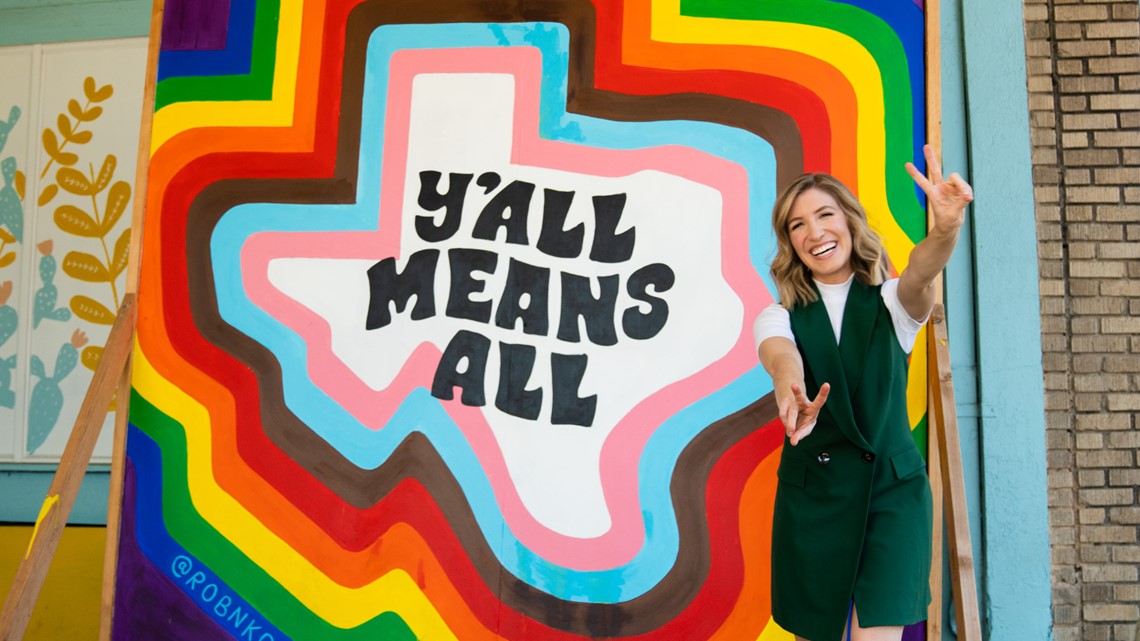 When she's not reporting on Daybreak, Mitchell said she can be found watching (or even playing!) lacrosse, running, watching football or basketball, and, of course, making viral videos on TikTok.
Said Mitchell of what she's looking forward to most at WFAA: "I can't wait to learn from my peers and have the ability to focus on issues that matter deeply to me."