DALLAS — Sunshine continues in North Texas!
Finally nothing to worry about not only in North Texas but across Texas as well. Plenty of sunshine will be around today and highs in North Texas will be in the 50s. Winds will be a little breezy at times this afternoon helping it feel cooler than the actual temperature.
As you head back to work or back to school on Monday, make sure to grab the jacket!
Morning temps on Monday will be in the 30s area-wide with freezing temps possible especially across western and northern North Texas.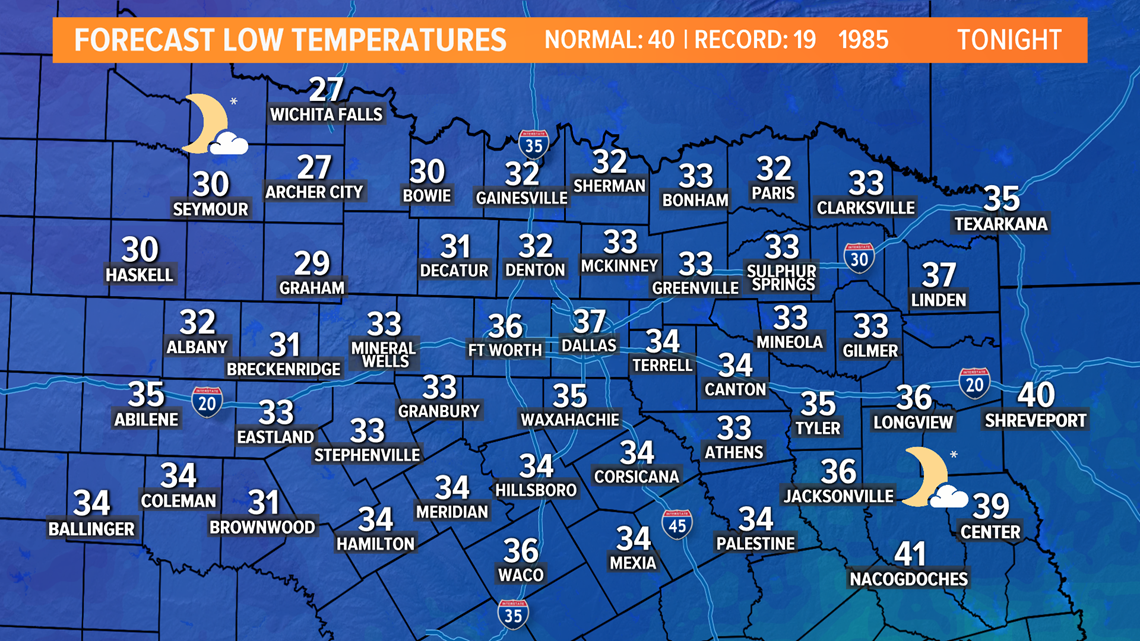 Plenty of sunshine will be around again on Monday, and temps will warm into the 50s during the afternoon.
Finally no problems anywhere in the state! Cool to chilly, sunny, and dry for the entire state.