DALLAS —
5 Confirmed Tornadoes From Monday Night
EF-2 – Hill County near Blum with 130 mph winds (path: 3.36 miles long)
EF-2 –Ellis County between Waxahachie & Forreston with 120 mph (path: 5.2 miles long)
EF-0—Johnson County near Grandview
EF-0—Collin County near Weston
EF-0—Hood County near Granbury
Rest of this week
No storms or severe weather is in the forecast for the rest of the week.
Mostly sunny and warm weather will be around by Thursday afternoon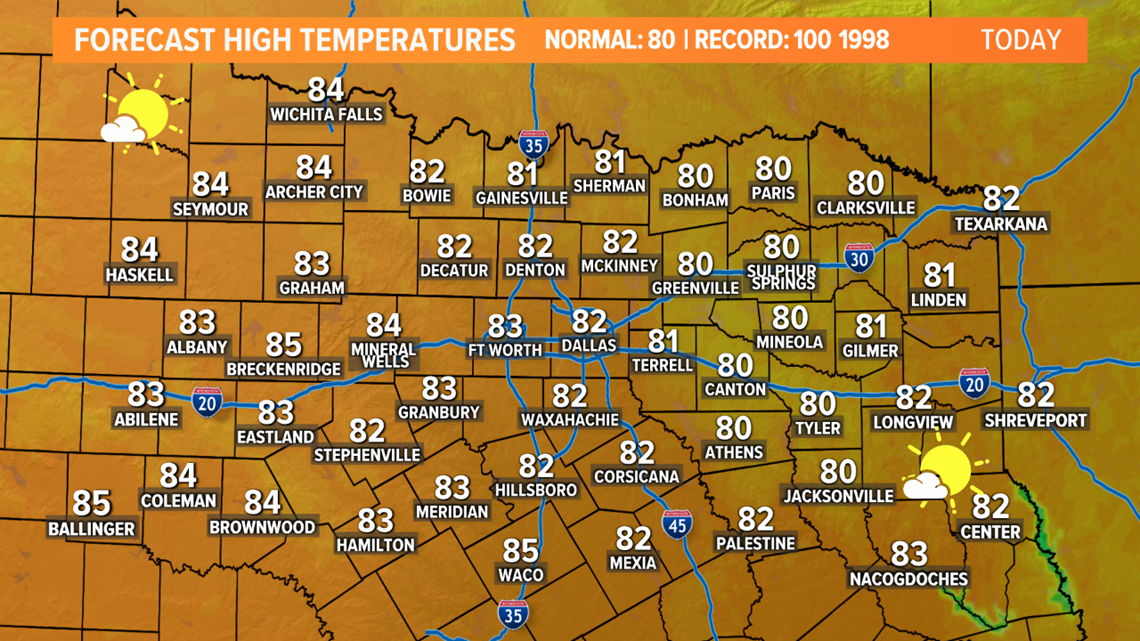 Even warmer temps return heading into the weekend along with increasing moisture as well.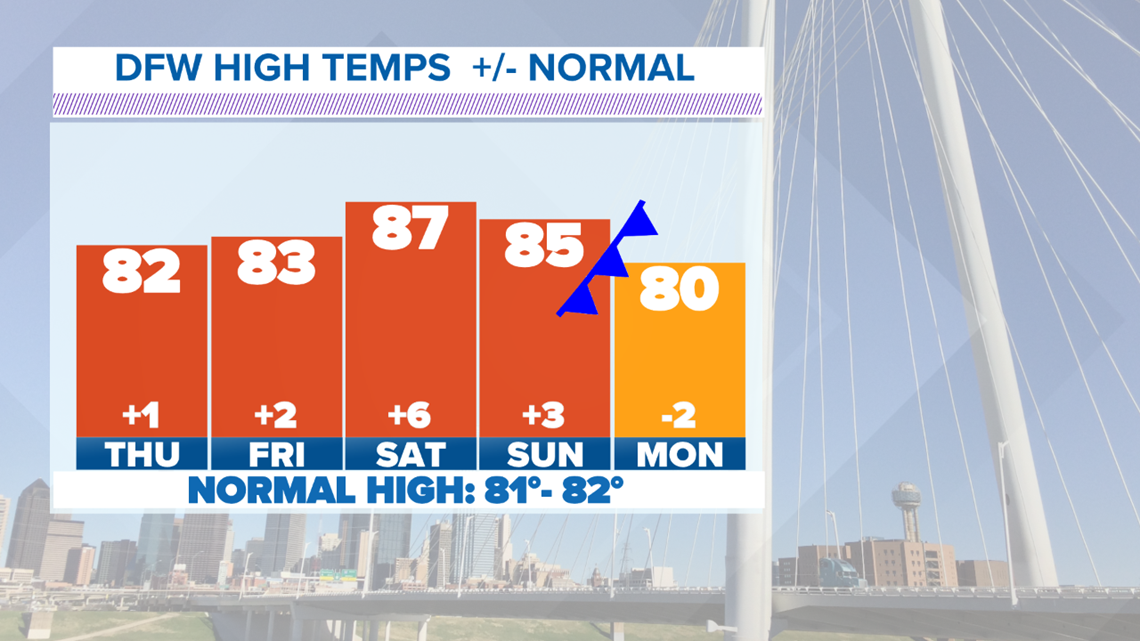 The weather pattern becomes a little more unsettled as we head into the latter part of the weekend. Most of the day Saturday will be dry, but expect more cloud cover. The better chance for scattered thunderstorms arrive Sunday afternoon as a cold front approaches North Texas. The slow-moving storm will keep rain chances around through the middle of next week.
Check out the video below showing waves of rain in North Texas starting Sunday lasting through the middle of next week:
Is Severe Weather Possible?
It is May in North Texas, so there is a possibility of strong to severe storms next week. While the threat does not look high by any means, the threat does not look to be zero either.
Rounds of rain could be heavy at times and give us widespread, decent rain totals again. As it looks now, the Dallas-Fort Worth area could pick up at least an inch or more of rain.