Sunny skies and dry weather continue, but as high pressure moves closer to North Texas, afternoon highs will climb to near record levels. The record high at DFW is 96° from 1979, my forecast high temp is 95°.
Thankfully, the humidity will continue to stay fairly low, so we shouldn't be dealing with much of a heat index for the rest of the week.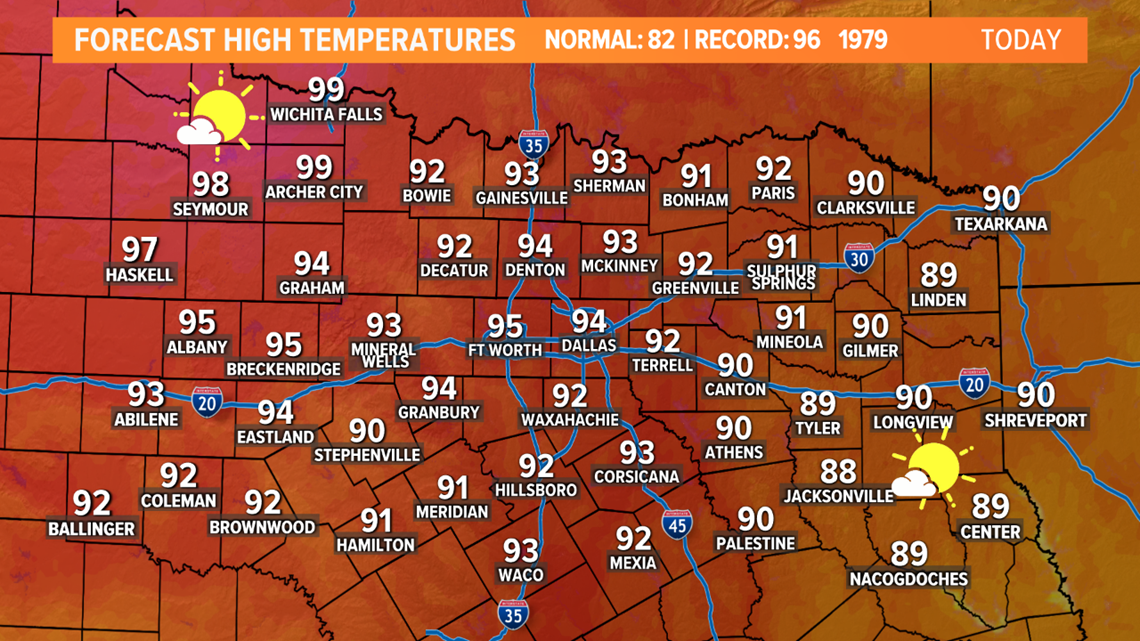 This weekend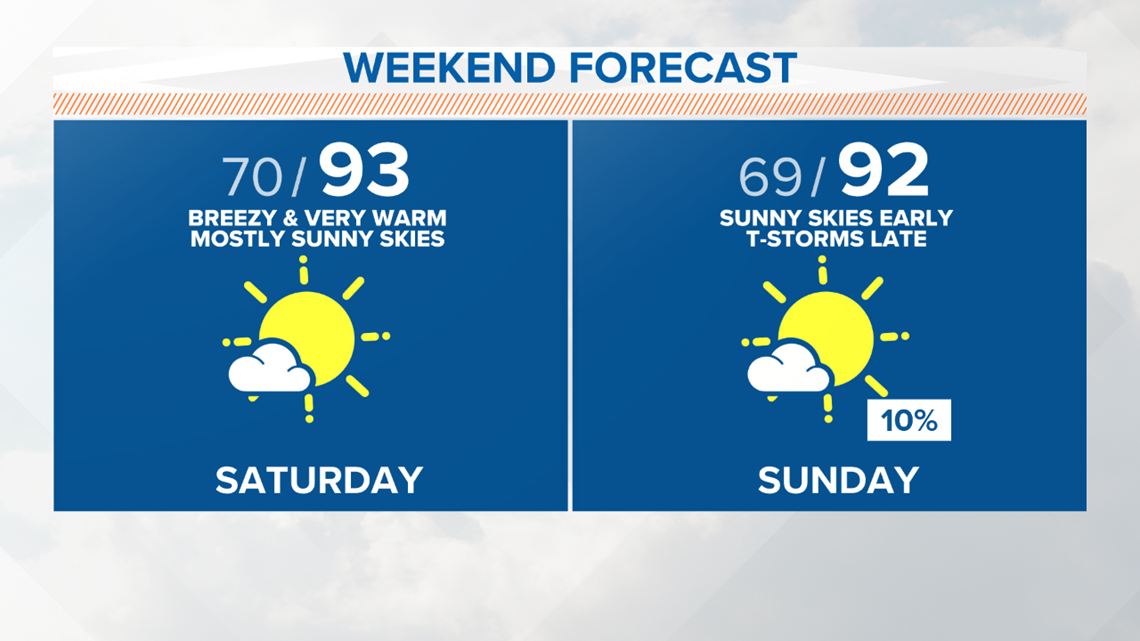 For anyone heading to the Red River Showdown this weekend, make sure to wear sunscreen and stay cool! But you won't have to worry about showers or storms ruining the game.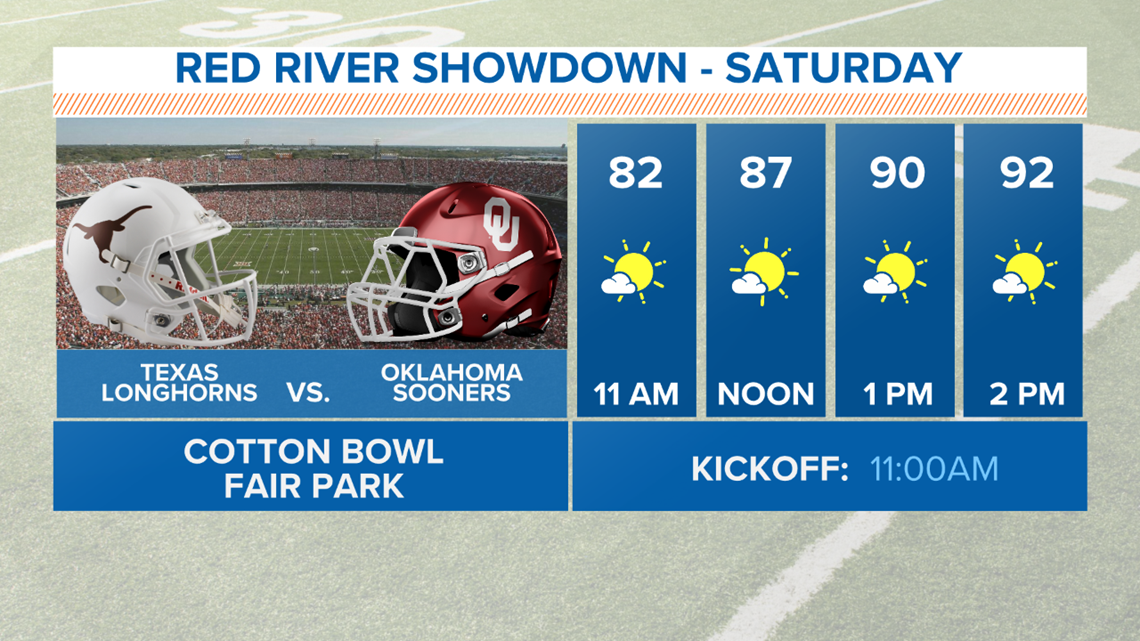 Pattern change next week
Our weather pattern does change heading into next week.
Showers and storms return to North Texas. It's not impossible we could have to watch out for some severe storms as well.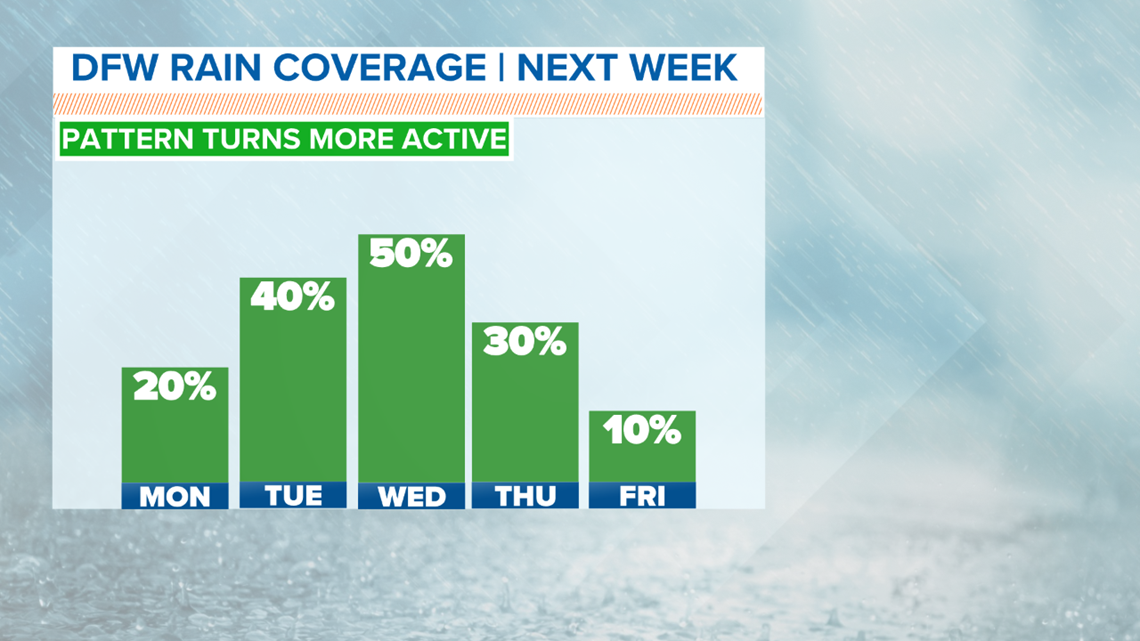 The first chance for storms comes late Sunday night into Monday morning. It looks like we will have a line or broken line of storms move across North Texas during that time. A risk for severe storms exists with these storms. A line of storms could have segments that contain quarter size hail or larger or damaging wind gusts of 60mph or higher.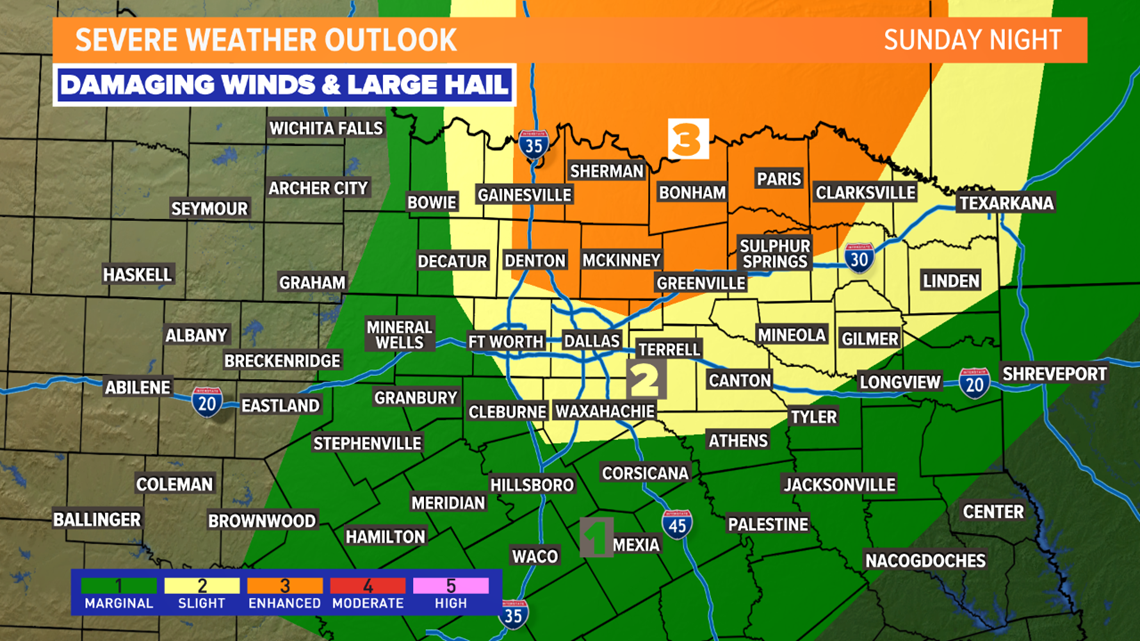 Storm chances Monday will be early in the morning with any rain clearing out and most of the day looking dry.
While it does not look to rain all day every day and everywhere in North Texas next week, it does look like each day will feature some rain somewhere.
Another round of thunderstorms is possible Tuesday night into Wednesday and that round could have a severe potential as well.
Since we are still quite a ways away, there will be changes and fine-turning to the forecast as we get closer and iron out details. Continue to check back for the latest!