DALLAS — After a windy Wednesday, the winds will crank up even stronger for Thursday.
Another Wind Advisory is in place for the D-FW area and all of North Texas through Thursday because of gusts could be up to 50 mph.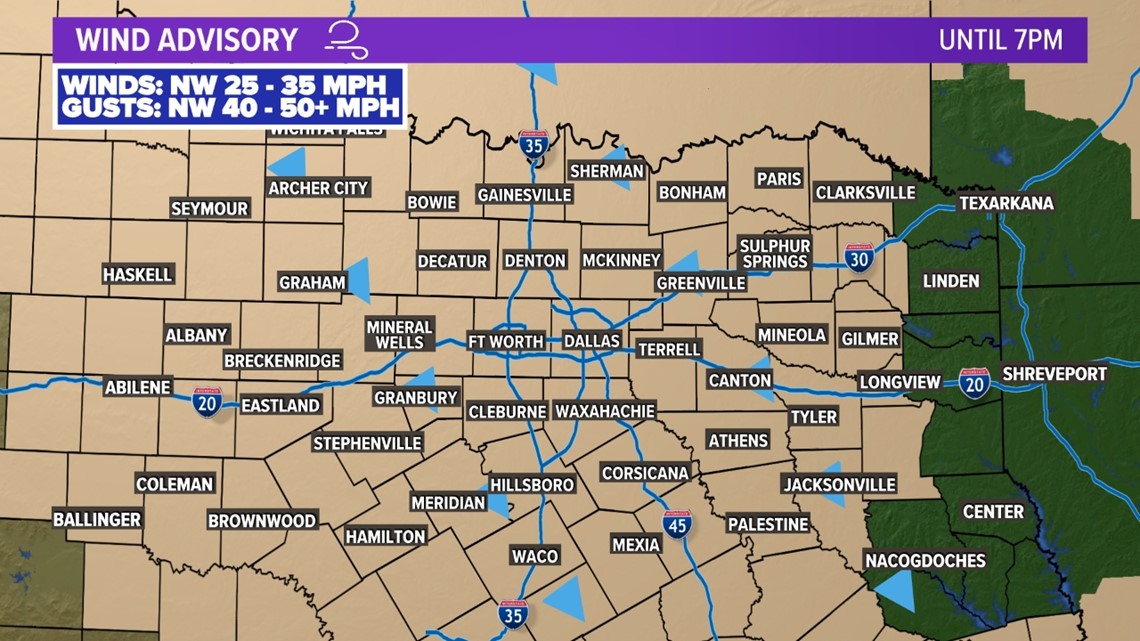 Secure any loose outdoor items and you may want to take down some of the Halloween decorations!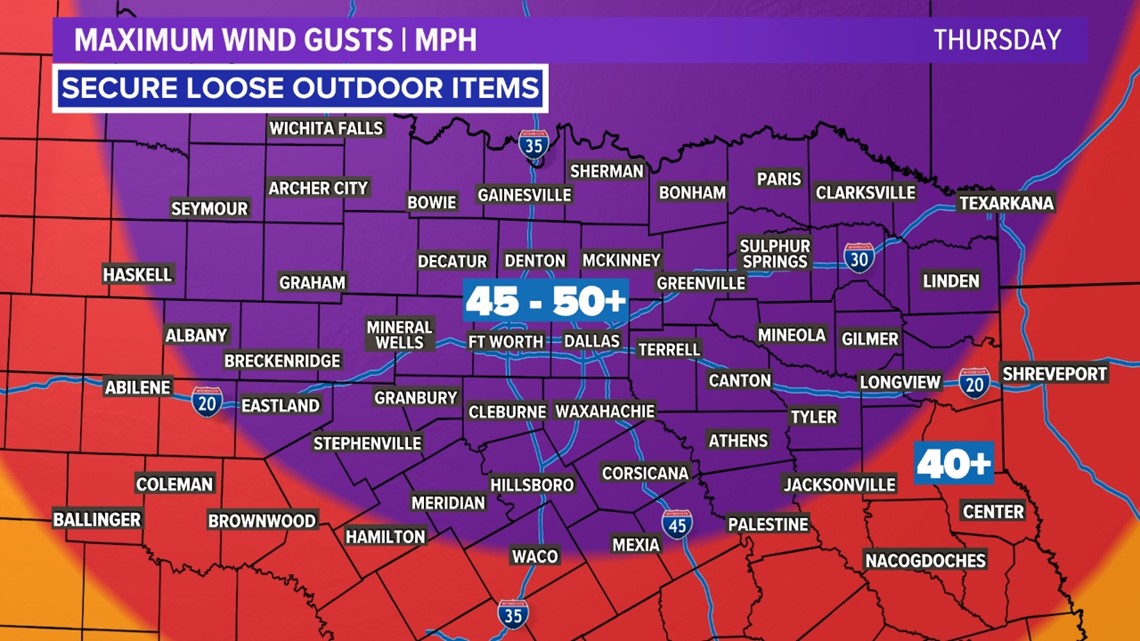 Looking ahead to the Halloween weekend, it'll be a nice opportunity for trick-or-treating.
The weather will be cool and pleasant heading into Friday and Saturday, with temperatures topping out in the mid-70s, at or slightly above average. Highs on Sunday will be in the mid to upper 70s. No rain will get in the way of Halloween activities.