DALLAS — To answer the question from the headline: sorta.
What is a 'bomb cyclone'?
A "bomb cyclone" comes from a word that is more of a mouthful: bombogenesis.
This phrase or term is used to describe a powerful low-pressure system that rapidly intensifies. Specifically, one that drops 24 millibars in pressure in a 24 hour period. Some meteorologists will refer to a storm "bombing out" when that occurs.
Off the coast of Washington, Oregon, and northern California, a strong low-pressure system has undergone bombogenesis and is being referred to as a "bomb cyclone."



What will the storm do?
Simply, bring a good deal of rain, wind, and snow (to higher elevations) of parts of Washington, Oregon, and California.
Flooding, mudslides, and significant snowfall will be possible for that part of the country.
This comes on the heels of severe drought for most of that area as well.
How will it affect North Texas?
The "bomb cyclone" itself will not have a direct effect on North Texas.
However, a piece of energy will break off from the storm and move in our direction this week. This piece of energy will intensify (but not "bomb out") as it moves closer to us becoming a low-pressure system itself. The storm and its associated cold front will bring a chance for thunderstorms and cooler temps this week.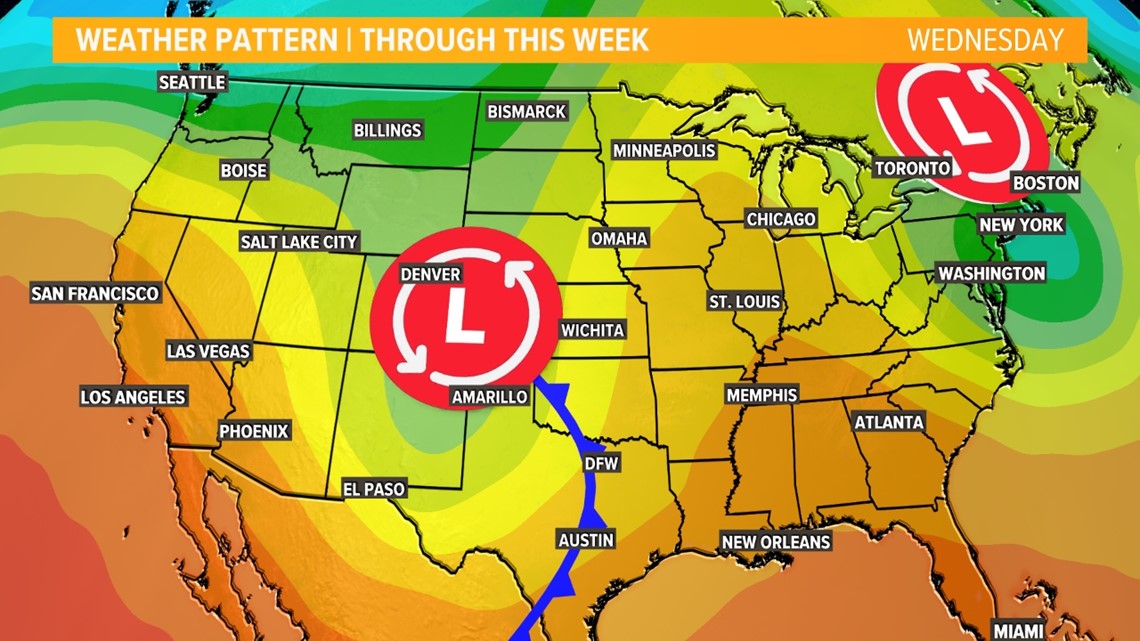 What can we expect?
Looks like a round of thunderstorms is likely late Tuesday night into Wednesday morning.
Watch the video below to see how rain and storms sweep across the area:
That round of storms could be strong to severe as it moves across North Texas with strong winds and large hail being the main threat.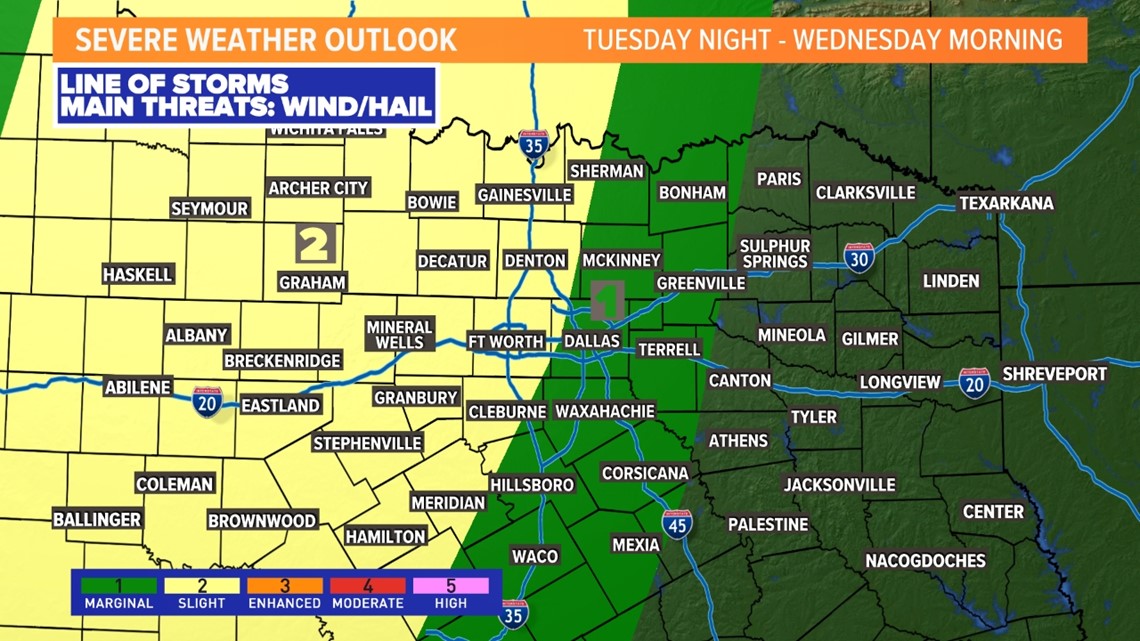 The exact timing and severe threat will be ironed out as we get closer, but we will definitely be keeping our eyes on it!
As this storm moves past, a cold front will sweep through North Texas bringing a return to more typical fall weather and windy conditions for the last few days of the workweek.