DALLAS — Summer of 2011. Summer of 1980. These are years that strike fear into many North Texans. Some of you might start sweating just thinking about those summers.
With days on end with over 100-degree heat and little to no rain, summer can be painfully brutal in North Texas.
So what's the heat outlook for 2019? There are some positive signs for this summer.
But let's get one thing out of the way first – it will be hot this summer! It's always hot during the summer. But will it be brutal? Or just typical summer heat?
Right now, it's far below normal temperatures when you take into account the whole summer – June, July, and August. While at some points we can expect that normal North Texas heat so many of us know all too well, we'll likely find some breaks with moderate temperatures.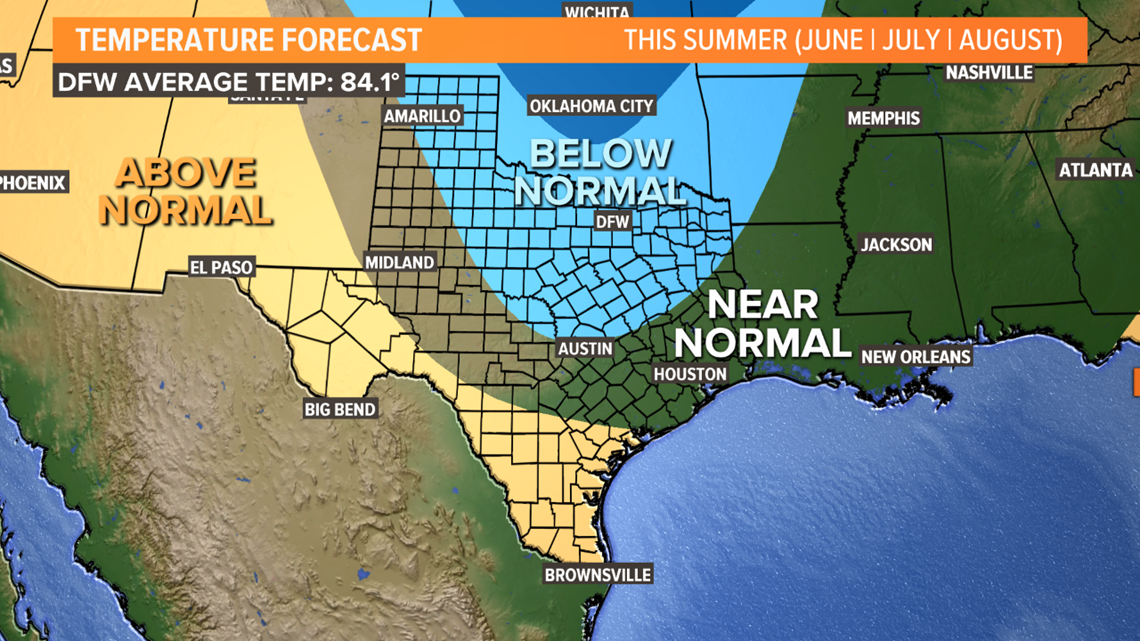 There will also be far above normal rainfall for the summer.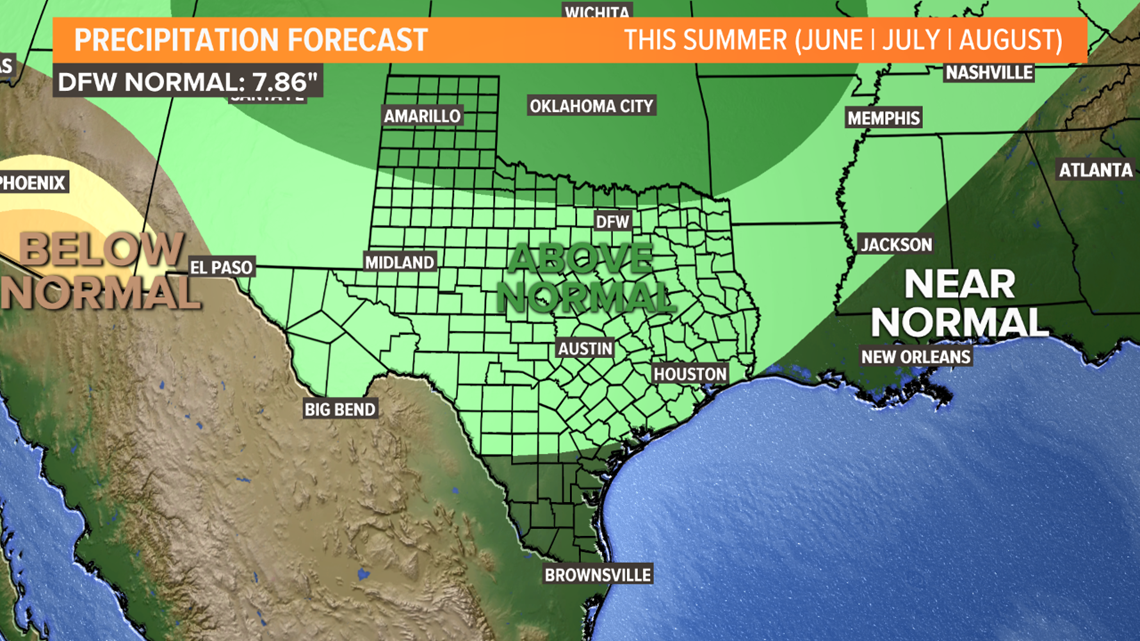 Let's break down the reasoning behind that forecast:
This is the big driver for the forecast this summer. A weak El Niño is forecasted to stick around through the summer. This favors cooler than normal temps and above normal precipitation during the summer months in North Texas.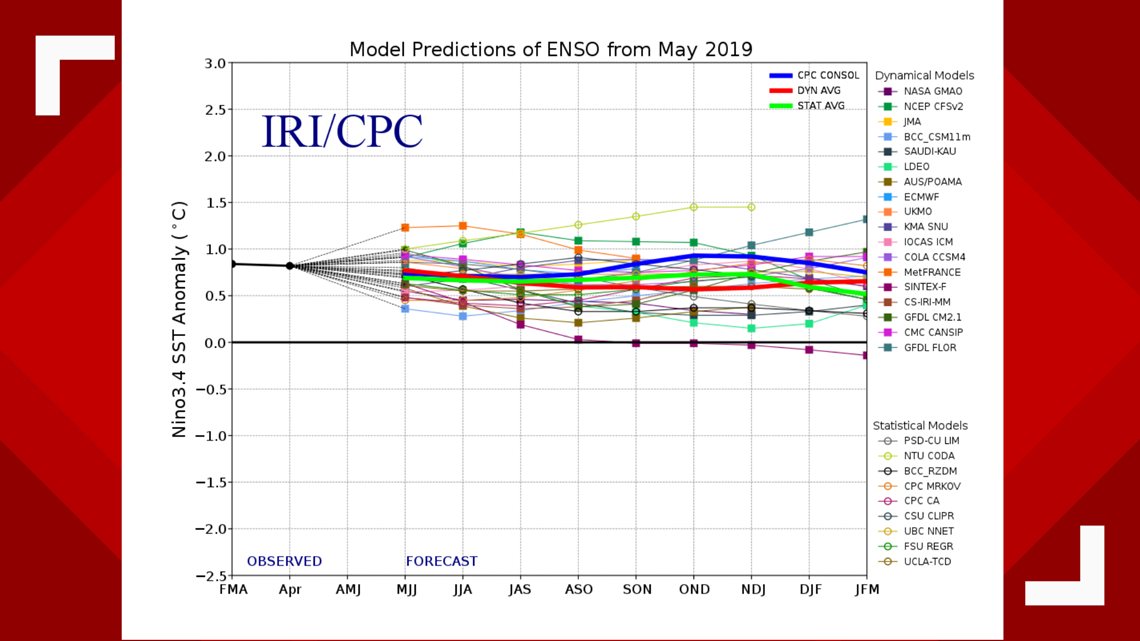 Given how rainy it has been this spring, the ground is fully saturated, and there's plenty of soil moisture to go around. Drier ground is easier to heat up, so drier conditions can lead to hotter temps overall. With plenty of soil moisture, this may help keep temps in check through most of the summer. However, this could also mean the humidity may be more oppressive than normal.
WHAT ABOUT 100-DEGREE TEMPS?
North Texas, specifically DFW Airport, averages 18 days with a temperature at or above 100-degrees per year.
So this summer we'll see less than that number? Not necessarily. Remember, the forecast is that the summer as a whole will be below normal. We could still have plenty of 100-degree days.
Over the last five summers, only one has been above normal for days at or above 100 degrees. That was last summer, in 2018, when we had 23 days of triple-digit heat.
Summer is usually pretty dry in North Texas, and August is normally the driest month of the year. But, believe it or not, June is the third wettest month of the year on average. So it can be wet at times during the summer, especially during the first part of the summer. Normal summer rainfall at DFW Airport is 7.86 inches for the whole summer. Given El Niño, the overall pattern and soil moisture, a summer rainfall total higher than normal is possible
It will be hot this summer. There is no escaping that. But this summer is looking like it may not be as oppressive as it could be. We'll also see better chances for more rain than normal summers. In my opinion, both good things.