DALLAS — Quick recap of what we're expecting:
Any rain/snow clears out overnight with chilly temps to start Wednesday but above freezing for most areas
Winter Weather Advisory
Winter Weather Advisory runs until midnight, but most of North Texas is done with snow for the night.
Areas under the Winter Weather Advisory could see some slushy or slick roads into the overnight hours.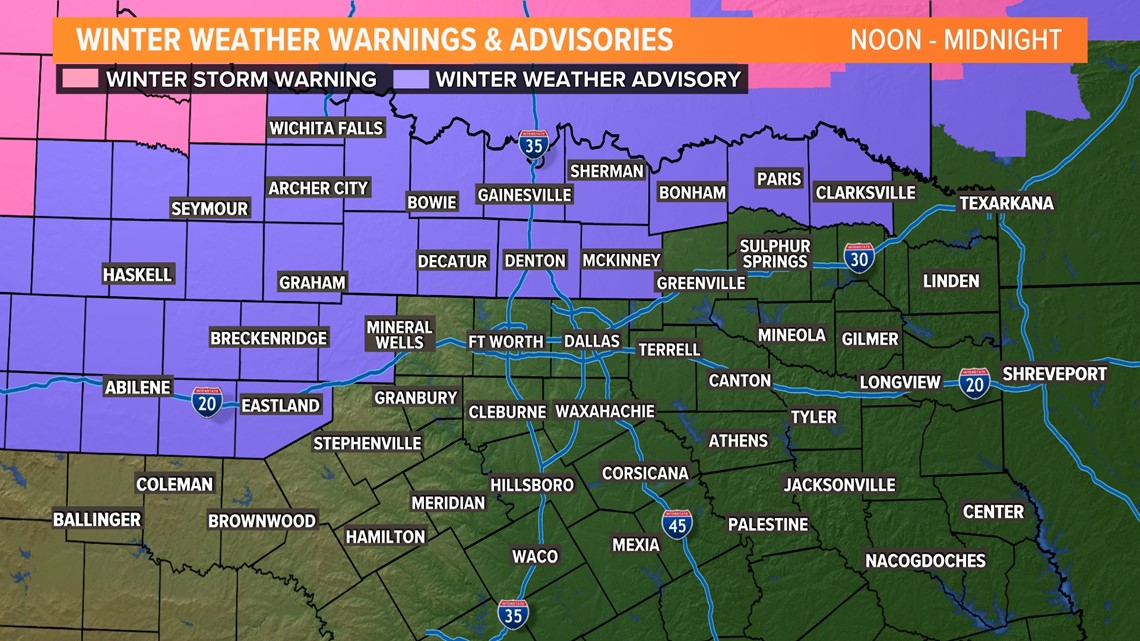 Overnight - Wednesday morning
Temps overnight will mostly stay above freezing, so re-freezing or icy roads are not likely for most. The exception being western and northern North Texas where temps could drop down to around or just below freezing. Some icy roads may be possible first thing Wednesday in these areas.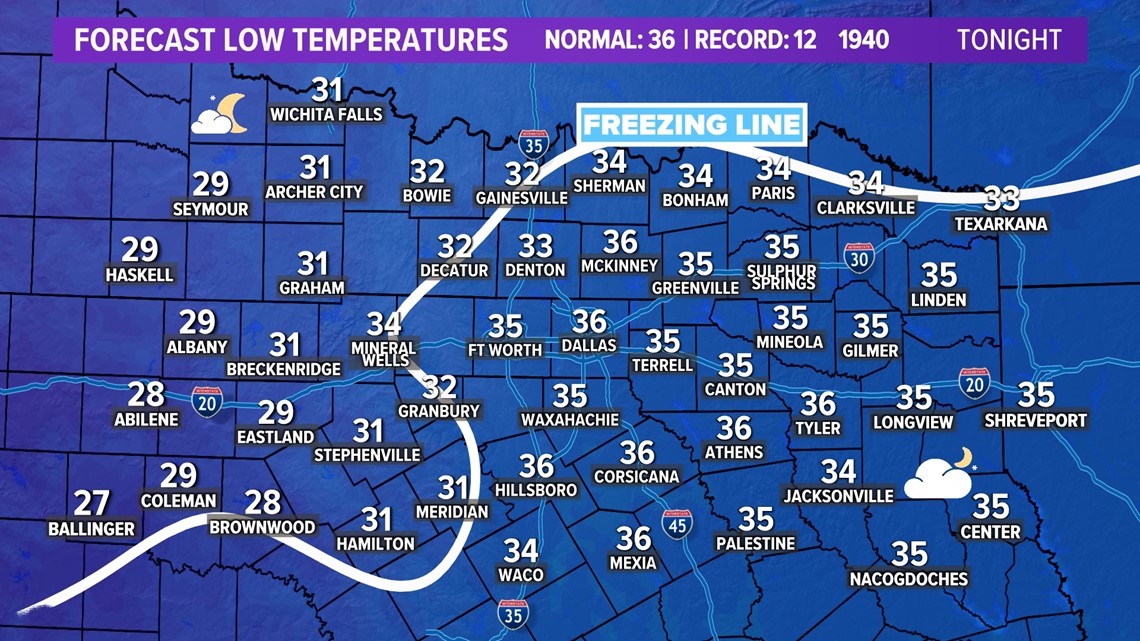 Rainfall totals
As of Tuesday evening, widespread rainfall of around 1/2in to 1in has occurred in North Texas. This continues to be rain that we need!