We'll be tracking these strong to severe storms in North Texas until they leave the area Monday night.
Stick with WFAA and the WFAA app for continuing coverage throughout Monday starting with Daybreak and meteorologist Greg Fields at 4:30 a.m. and updates from chief meteorologist Pete Delkus at 5 p.m., 6 p.m., and 10 p.m.
Another Monday, another chance for severe thunderstorms in North Texas.
What to expect
A Tornado Watch has been issued for D-FW and the surrounding area until 2 a.m.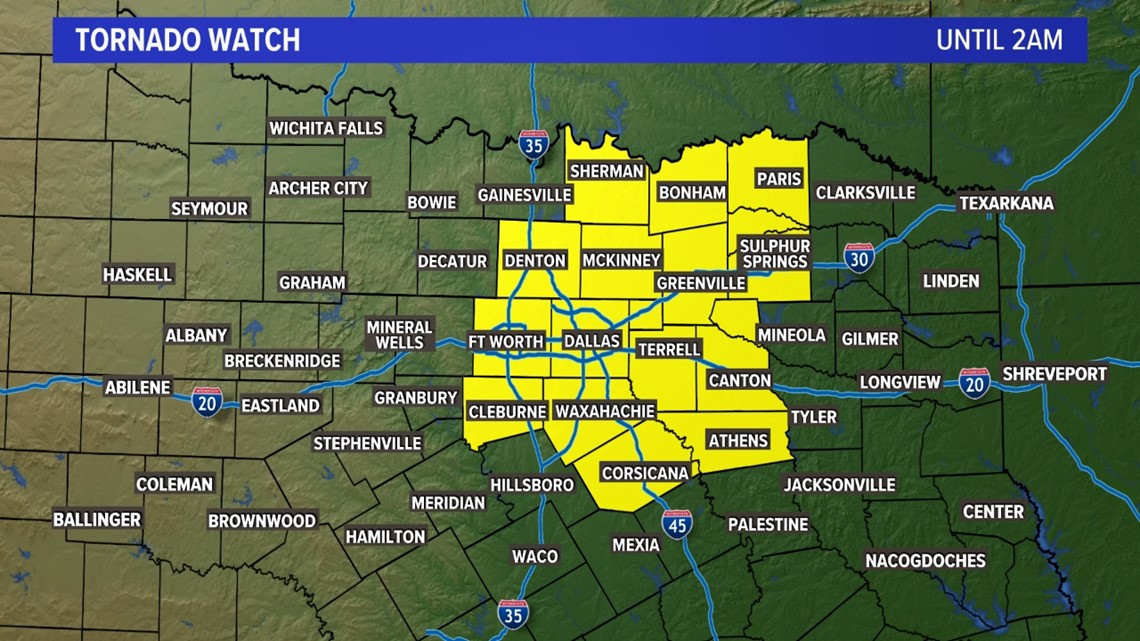 A Severe Thunderstorm Watch has been issued for areas west of D-FW until 9 p.m.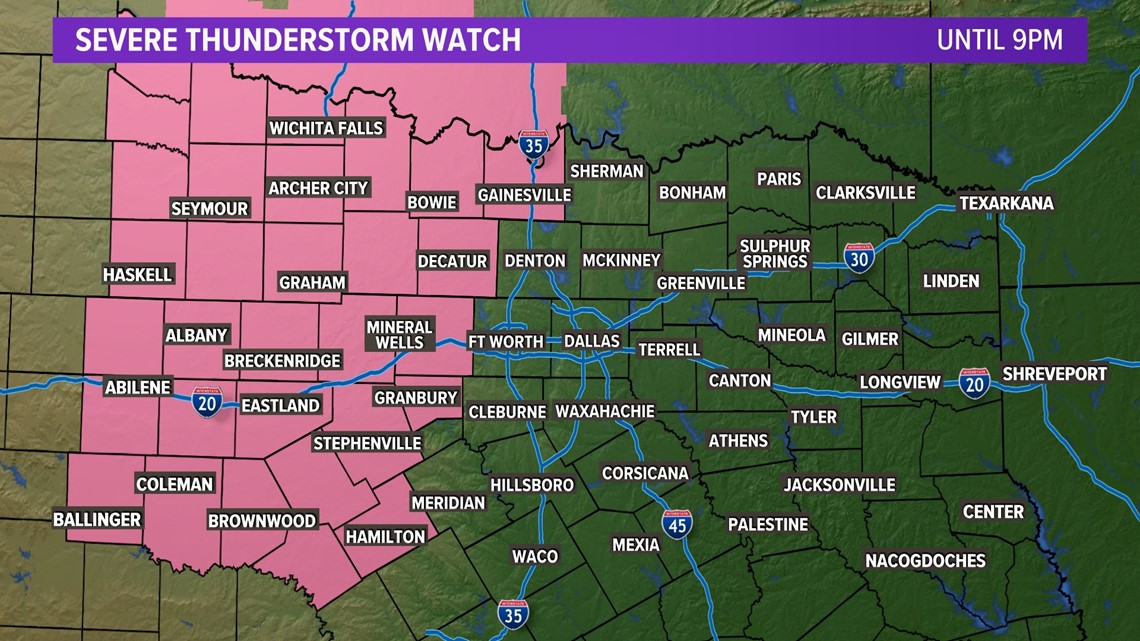 This is the most likely area to see severe storms through 9 p.m.
For D-FW, storms are not likely until 9 p.m. or later.
Here's a look at the full timeline of when to expect thunderstorms.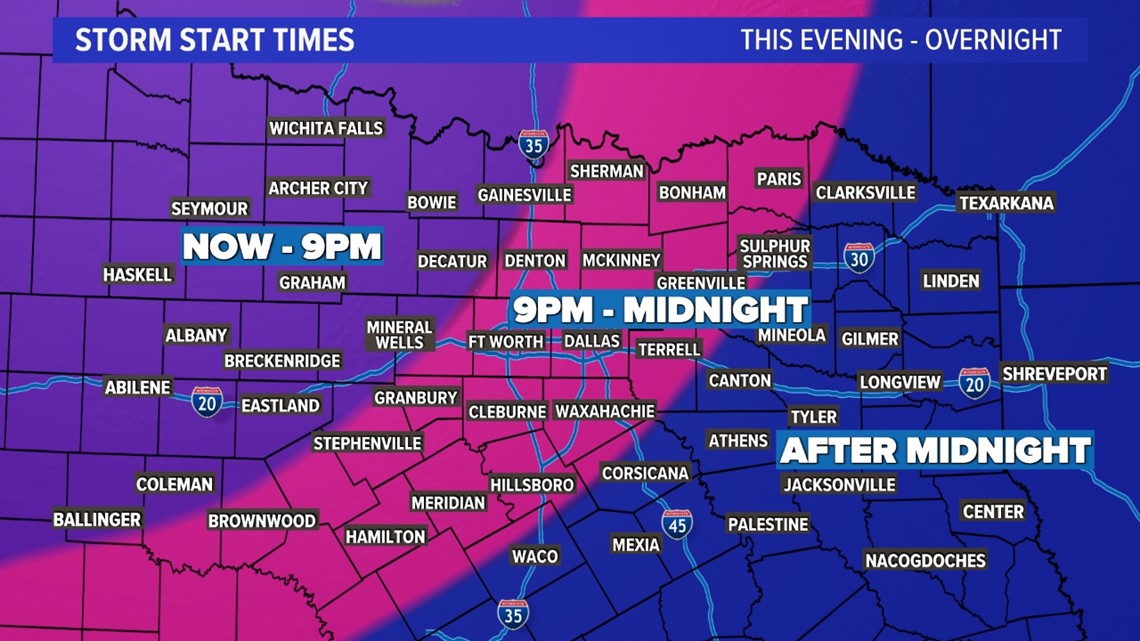 You may notice that the severe weather risk has increased from a level two to a level three across much of North Texas and the entirety of the Metroplex. It also now covers portions of the Red River to East Texas.
Again, this shift upward in the threat level is due to the damaging wind concern. It was not raised because of an increasing tornado threat.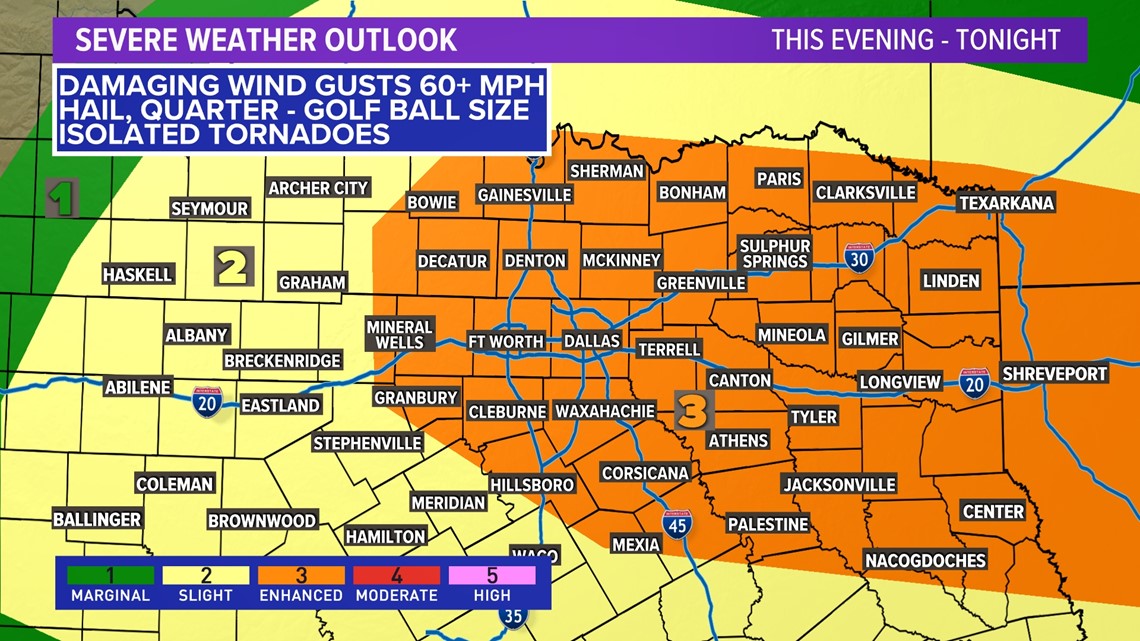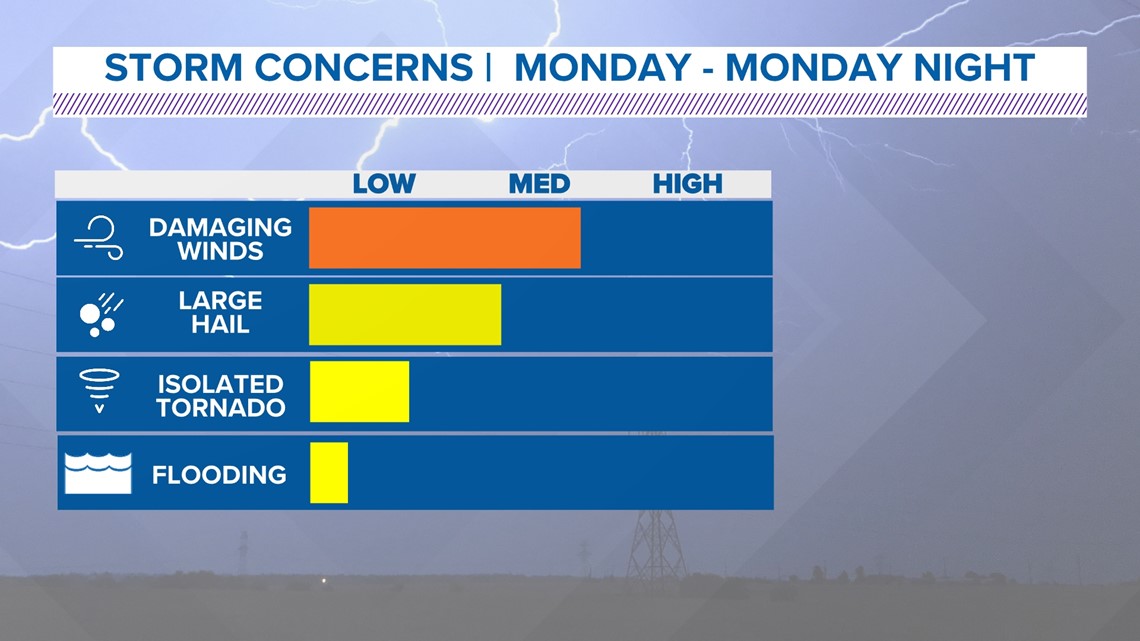 Rainfall totals will be fairly decent for those that see thunderstorms. However, the quick moving nature of the system means we're not going to put a huge dent in our problematic drought situation.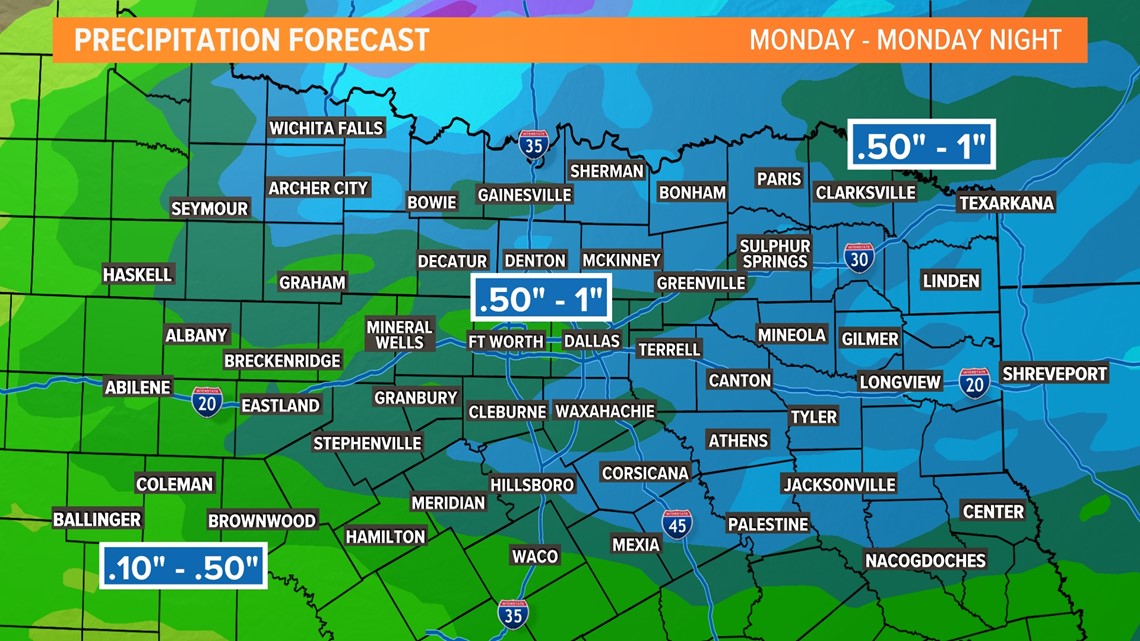 Thunderstorms are expected to be out of North Texas into early Tuesday morning.
Make sure you keep checking back for the latest timing, risks, and forecast. Always make sure you have multiple ways to receive severe weather alerts.