DALLAS — We're finally expected to get a cooldown that will last for several days. And it'll bring several rounds of rain with it.
Here's a full rundown of what we're expecting Thursday morning and then into the weekend:
A cool-down!
The coolest temps we've seen in months are back in North Texas. Highs may not reach 90° in places! This would be the first time temps have been below 90 degrees since June 8th.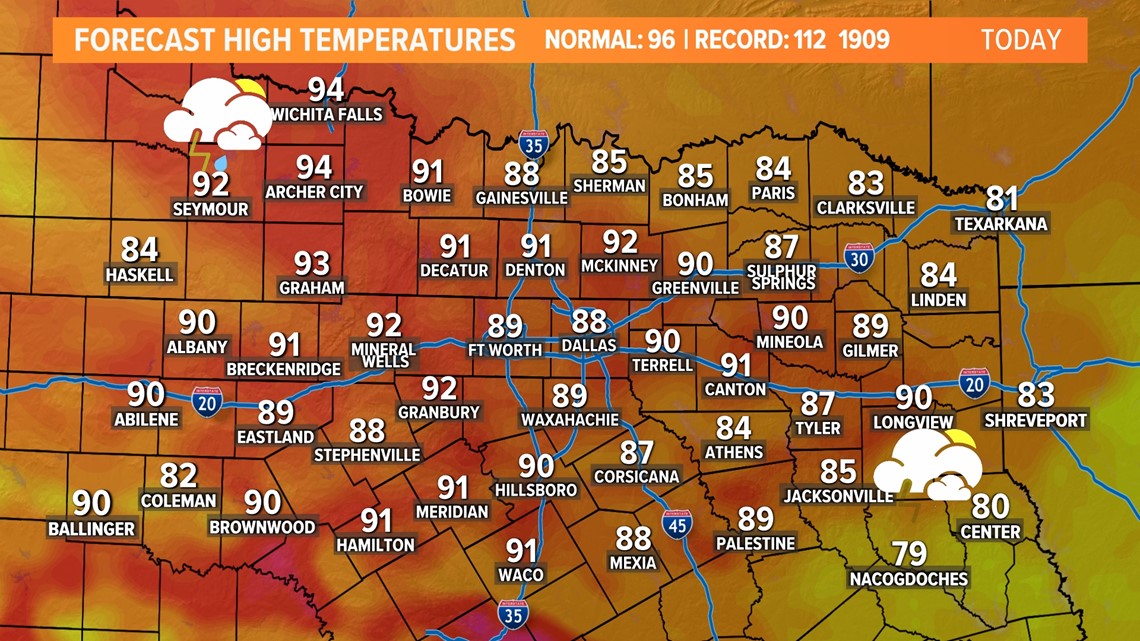 There's also a chance for rain on Thursday as well. A round of showers and storms is possible during the morning through midday mainly from the D-FW area to the north.
Redevelopment of afternoon and evening showers and storms mainly looks to be south of North Texas, so the afternoon into evening looks to be dry for most.
Track the latest radar here:
Thursday Timeline:
It's not impossible for a shower or storm to be somewhere in North Texas Friday and Saturday, but most places will be dry. Better rain chances may happen on Sunday, but it won't be a washout.
Even better news for next week!
Multiple days of rain, potentially multiple inches of rain, and even cooler temps!
Sunday through the middle to end of next week will feature daily chances for showers and storms as well as temps only in the 80s.
When the rain finally leaves us, we could see 2"-4" inches across the area. While it won't completely get rid of the drought at all, it will very much help!