DALLAS — The rainless streak at DFW Airport was broken on Wednesday!

Rest of the week
Friday will not be a repeat of the middle part of the week, where North Texas saw scattered storms and heavy downpours around the area.
There is a chance of an isolated or spotty shower or storm, but the coverage will be much less than the last couple of days.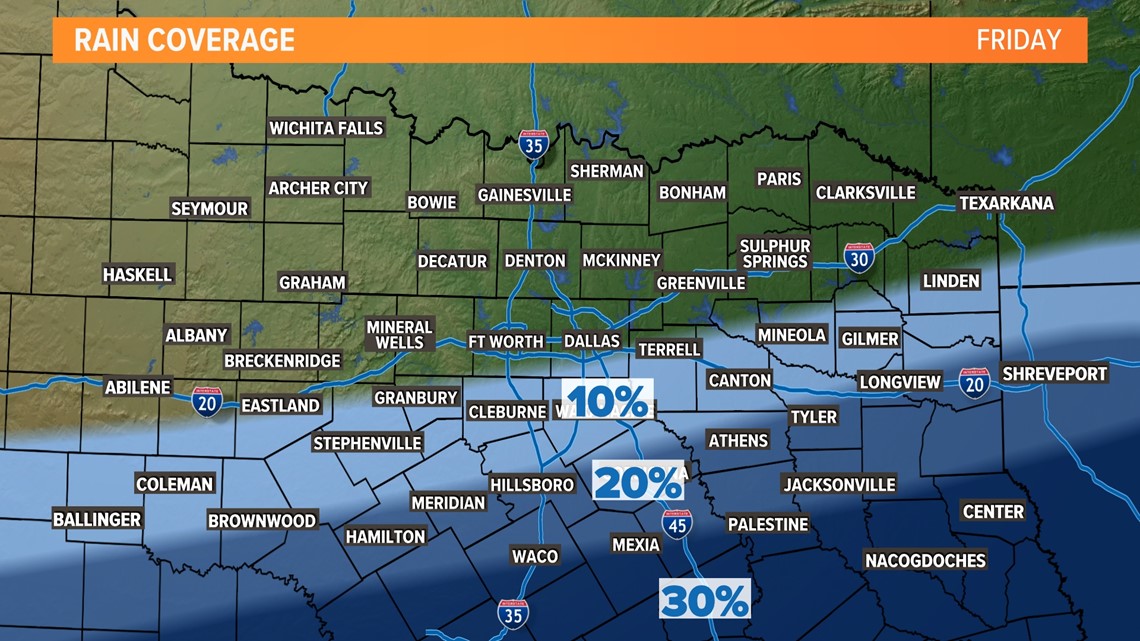 Even without as much rain around, high temps should be held in check and close to normal for the time in the summer.
That's still hot with highs in the mid to upper 90s, but not as bad as well above 100°.
Triple-digits will return
After a break from the triple-digits, it looks like they will return by the end of the weekend into next week.
But there's also potentially more hope on the horizon! A pattern shift may happen toward the end of next week which could give us another cool-down and a return of rain chances.