Quick look:
Monday morning will be cold with temps in the 30s
A freeze is most likely east of the metroplex Monday morning
A big warmup this week
Severe weather possible Thursday
As of Sunday morning, DFW has only recorded 21 freezes putting us well below the normal of 29 per season. We are past the date of the average last freeze, so a few of you may have planted because of that! The latest reported freeze at DFW was on April 13th, so it is not unheard of to see a freeze during the month of March in North Texas.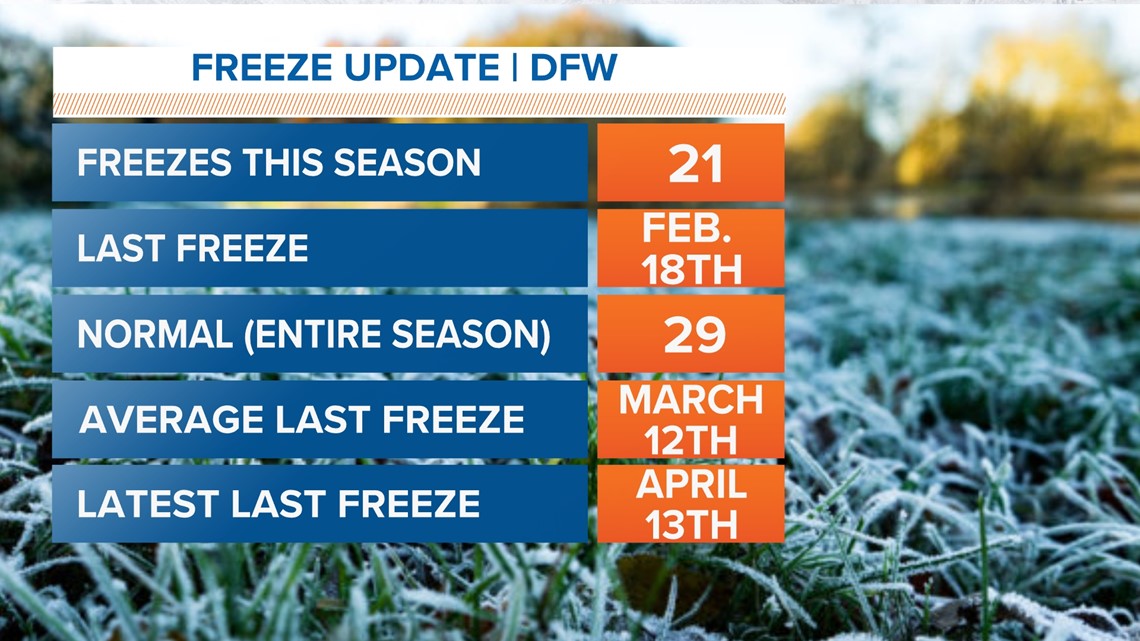 Protect that tender vegetation!
With the warm temps we've experienced at times during late winter, plants have started to bud and bloom across North Texas.
Freezing temps spread across North Texas Sunday morning.
If you've done any early spring planting or you have plants that could take a hit from the freezing temps, make sure to protect them or bring them indoors for one more night as temps dip to the 30s again by Monday morning. A freeze is most likely to the east of the metroplex.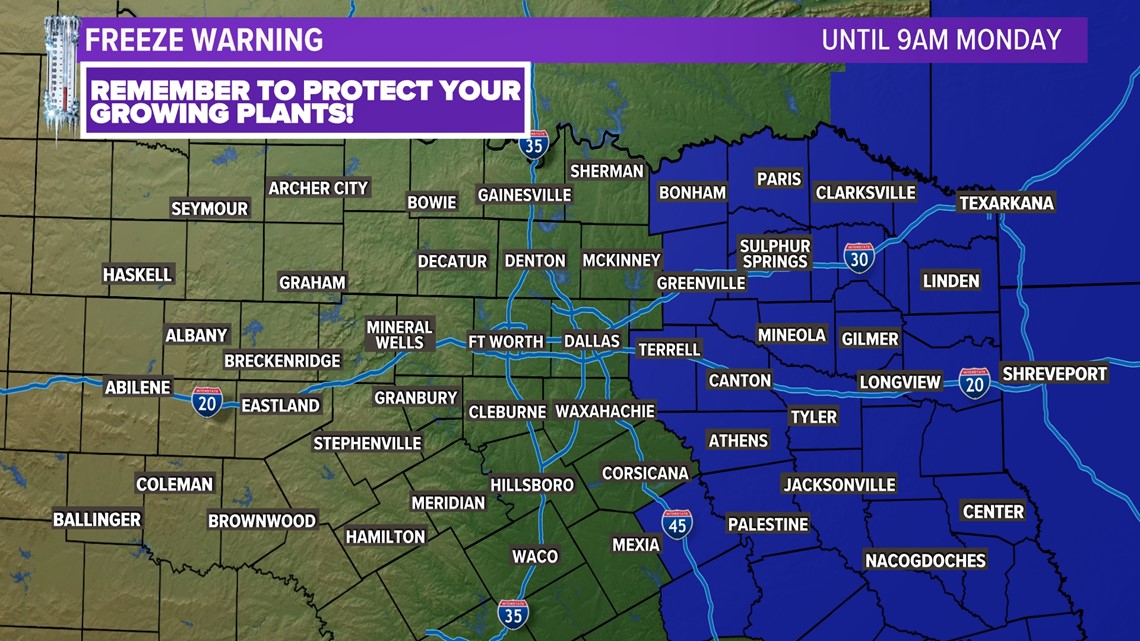 Next 10 Days
Spring officially starts on Monday and it'll sure feel like it by the middle of next week.
Storm chances look to return as well Thursday into Friday as a cold front arrives. That front doesn't look to bring as cool of temps as this most recent one, but it will bring back storm chances.
Right now best chances look to be Thursday evening into the overnight hours. Some severe storms may be possible as well, so we'll continue to monitor!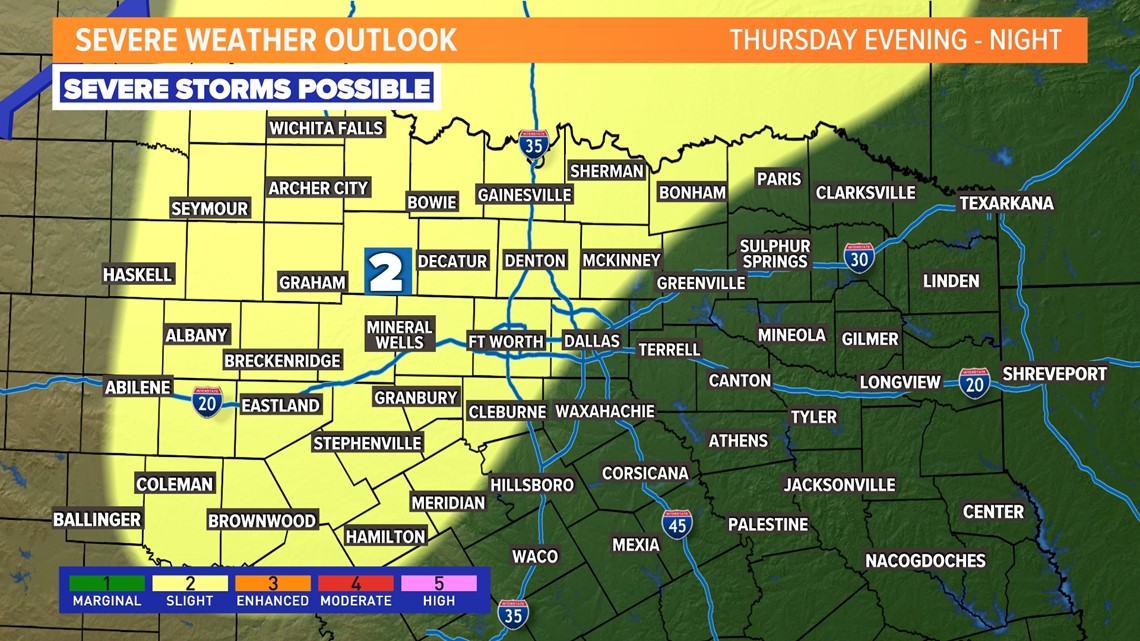 The other big thing to note - the warmer weather! Highs coast well below the normal for this time of the year through Monday. Warmer weather returns Tuesday and really ramps up Wednesday.