DALLAS — As heavy rains came into the DFW metroplex Tuesday night, the risk of flooding was high.
A severe thunderstorm watch for Dallas and Tarrant counties and other areas of the metroplex has been expanded and extended until 5 a.m.
A flash flood warning has been issued until 2 a.m. for parts of Collin, Denton, and Dallas counties. Up to 3 inches of rain has fallen and an additional 1-2 inches are possible.
By midnight, first responders were shaping up to have a busy night.
The storm wreaked havoc on parts of the metroplex.
DFW weather: Storm damage in the metroplex 4/23/19 and 4/24/19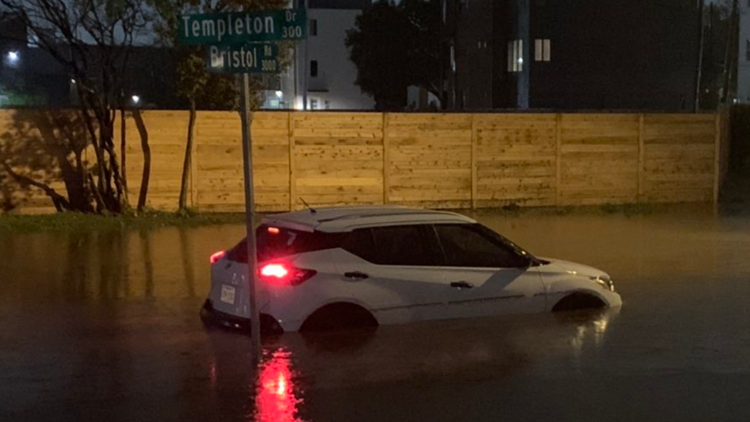 This is a developing story. Check back for new information. Download our free WFAA app to stay up-to-date on all news stories in the Dallas-Fort Worth area, including weather updates.