DALLAS — North Texas has been hit with early heatwaves this year. Are we expecting a historically hot summer?
Let's cut to the chase before we jump into the details:
YES. We are very confident the rest of this summer will be hotter than normal. When we think of truly hot summers here in the weather department, we think of summers with above-normal triple-digit days. DFW normally sees 20 100-degree days in the summer.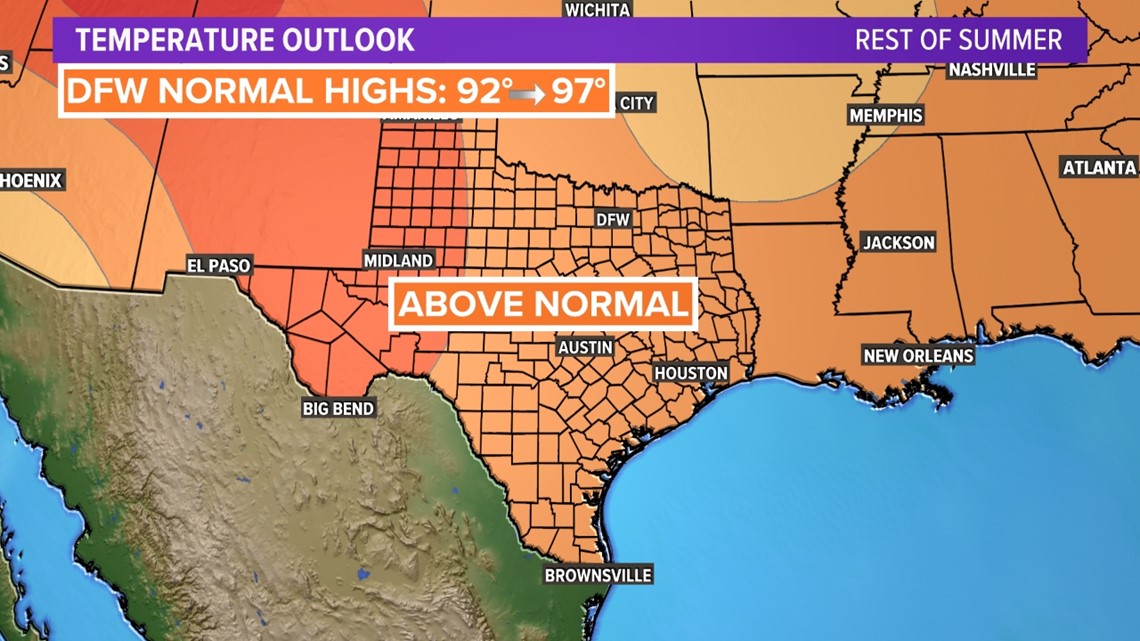 May 2022 was the fifth warmest on record with a record of 20 days of 90-degree+ days. It left a lot of us questioning just how intense summer of 2022 would turn out. Astronomical summer begins Tuesday, June 21, and we are getting a better idea of the trends heading into the next several months.
There are several indicators to look at when determining if summer looks to be a scorcher. To do this we look at past hot summers and what patterns those have in common. Here are the top four indicators:
1. La Niña
La Niña is favored to continue through the summer. We currently have a strong La Niña and it looks like it is strengthening. A typical La Niña brings warmer and drier than normal summers in Texas while other parts of the country typically see cooler and wetter than normal summers. With a strengthening pattern, this means it'll likely last through fall.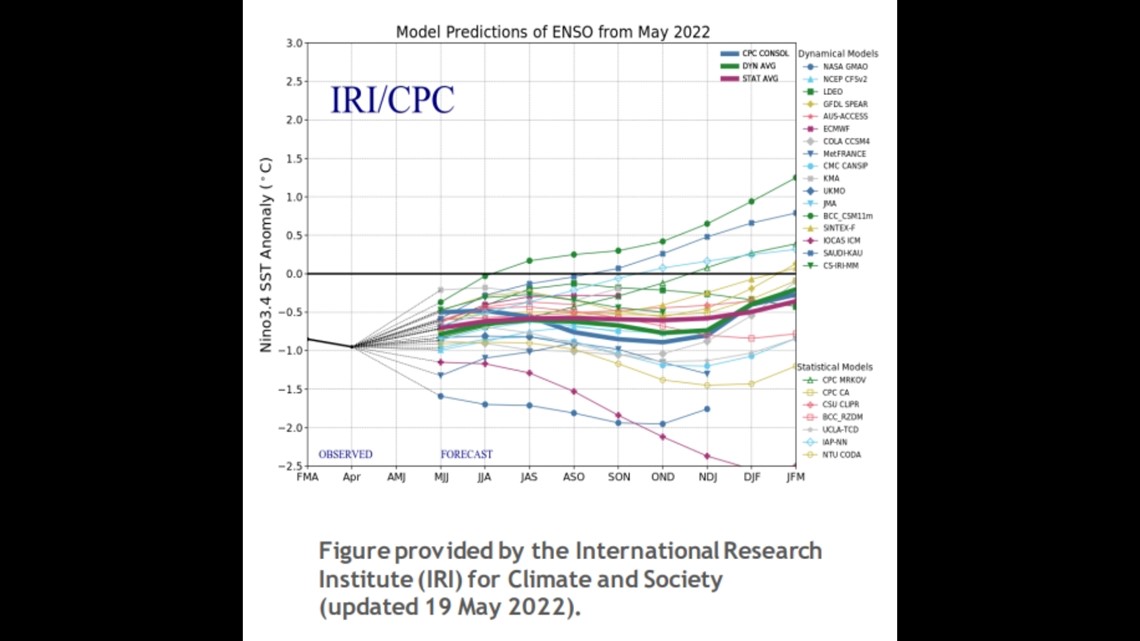 2. An early first 100-degree day
This is a big one. In 2022, our first 100-degree day was recorded on June 11 while the average first triple-digit heat day is July 1. We were well ahead of schedule. The three hottest summers on record (2011, 1980, & 1998) all had an early triple-digit heat day.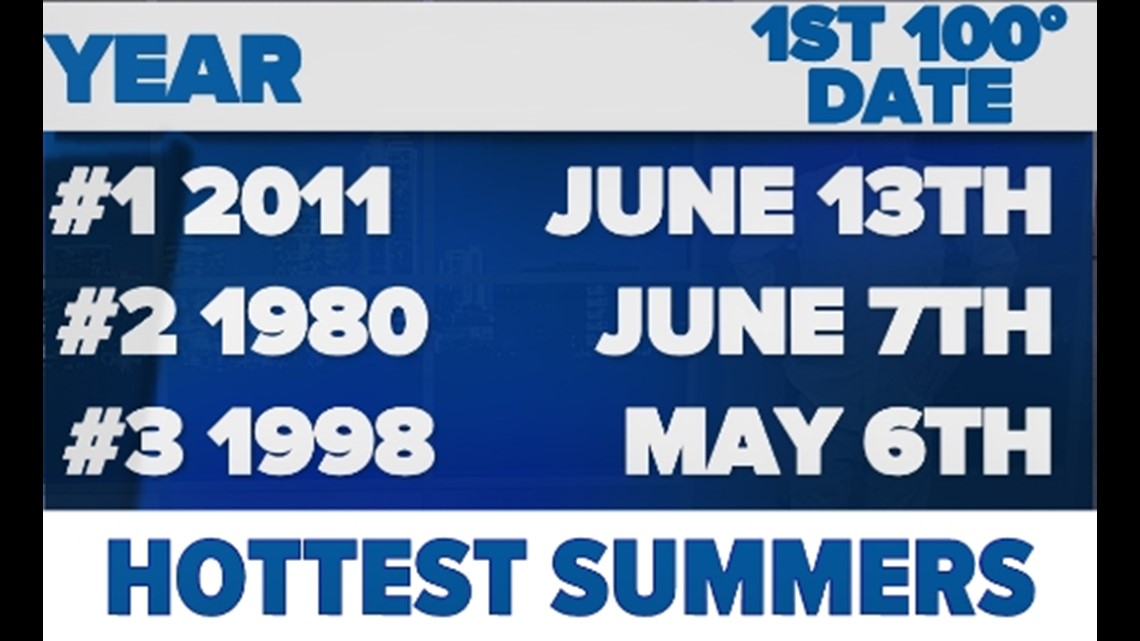 3. How many triple-digit heat days in June
While we are talking about early triple-digit heat, what about how many triple-digit heat days June recorded? On average, June sees two 100-degree+ days. Going back to the hottest summers on record, there was a significant difference.
The top three hottest summers (2011, 1980, & 1998) recorded well above two triple-digit heat days. We've already seen several this June and have many more in the forecast for the rest of the month. Historically, we only average two triple-digit days through June.
So, we are well ahead of normal.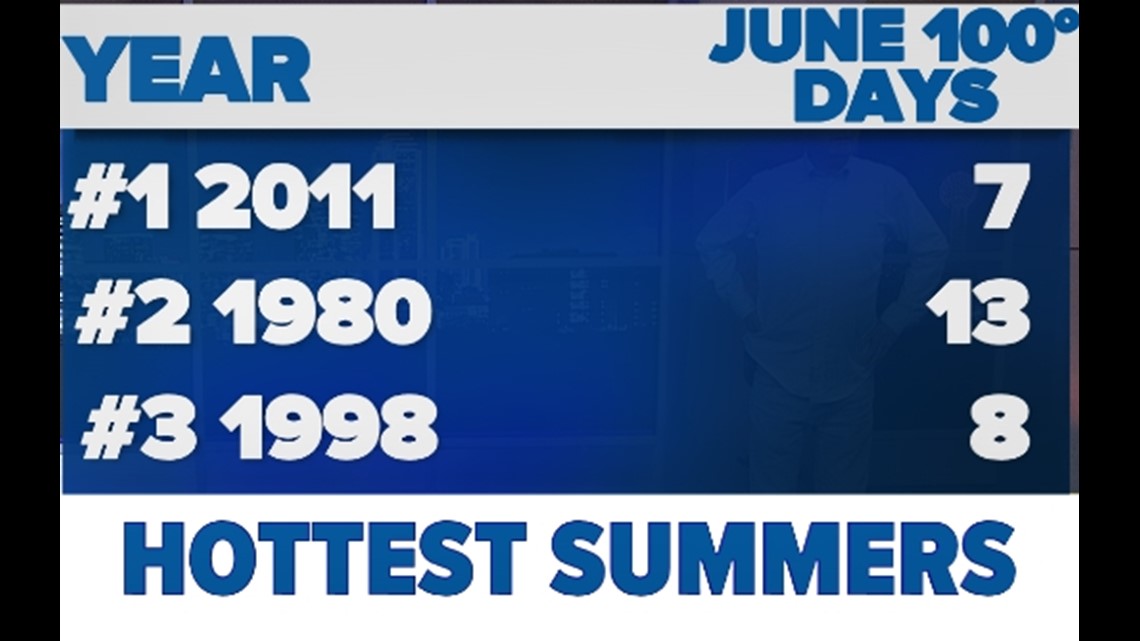 4. Drought conditions
Last but certainly not least, we must look at our drought conditions. Looking at the previous summers, Texas is experiencing the worst start in nearly a decade.
We haven't seen these drought conditions this bad this early in June since 2013. The second half of June does not look like it brings any improvement. This is critical as we head into July, a historically dry month for North Texas.
A dry ground allows the sun to warm the ground faster meaning higher daytime temperatures.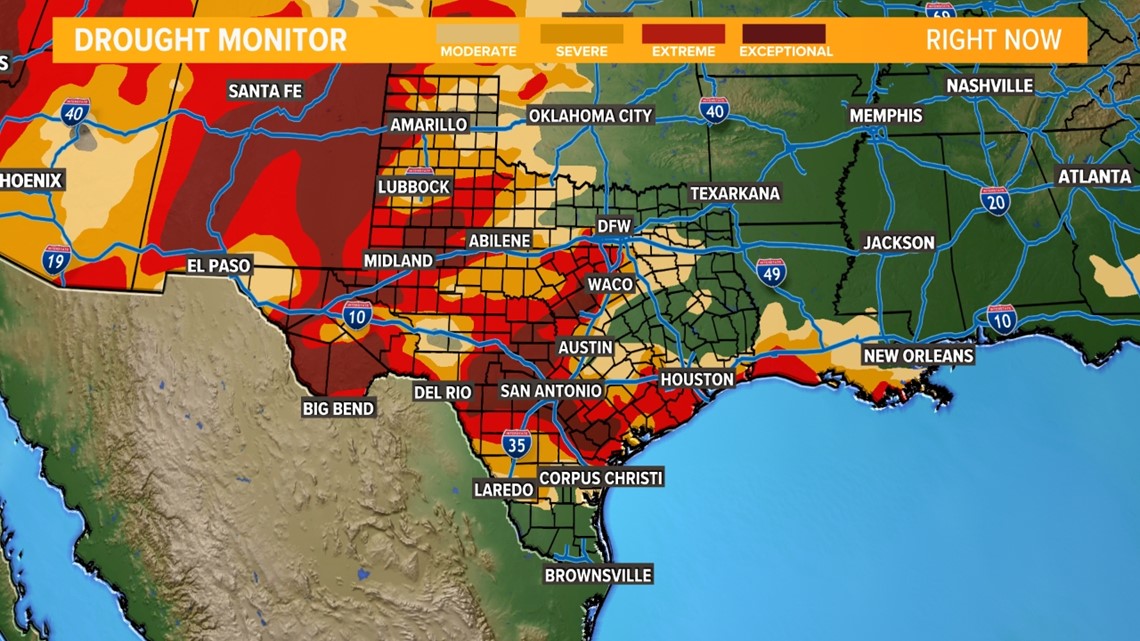 All four indicators point to a hot summer in Texas
All Texas summers are hot, but hotter and drier than normal summer awaits. It has been about 10 years since we have had a truly intense summer.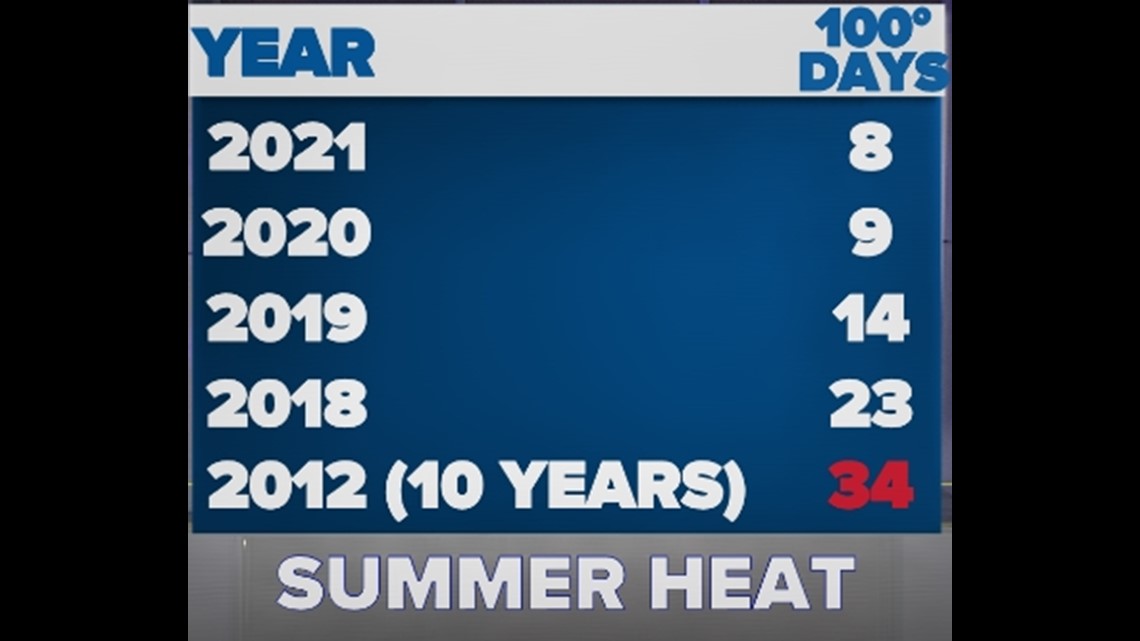 Like 1980 or 2011?
This is unlikely. Those two summers are statistical anomalies. There's a reason we reference those two summers quite often when talking about Texas heat: they are rare.