Sunday rain chances
Just like Saturday, these are the types of showers or storms that bubble up during the heat of the day and come to a close around sunset once the heat starts to decrease. Severe storms are unlikely, but if you find yourself under a storm you can expect heavy rain, lightning, and perhaps some gusty winds.
If you have outdoor plans, keep an eye on the sky and move things indoors if storms are nearby.
Coverage on Sunday looks to be around 10% - 20%, which means most of you will stay dry, but enjoy it if you are part of that lucky 20%!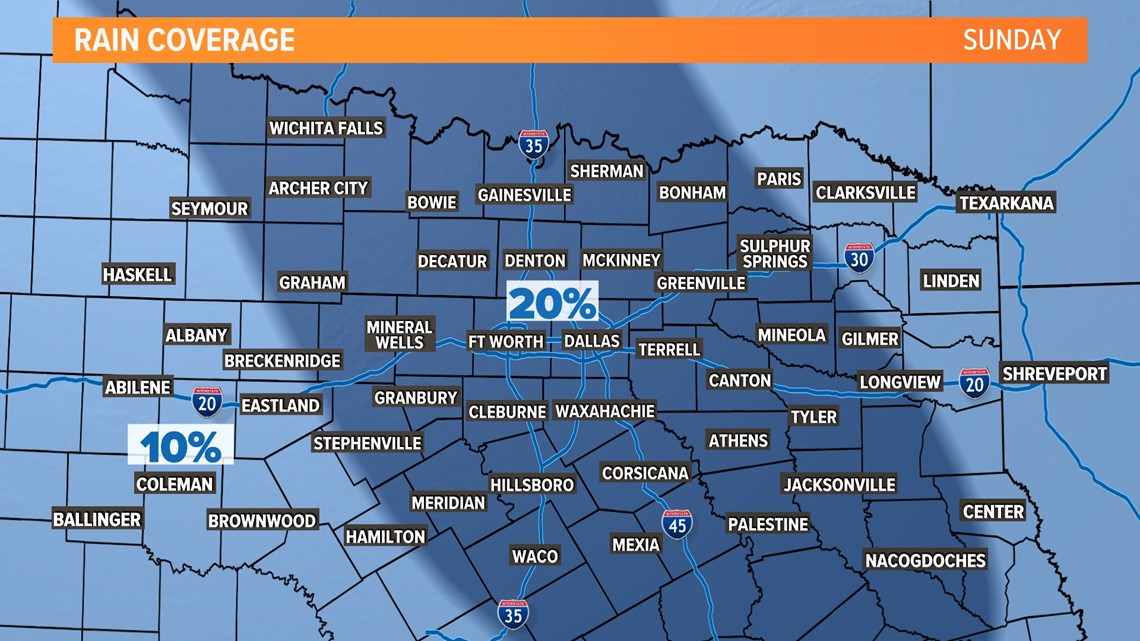 This week
Soak up every drop if you happen to see rain this weekend, because any rain chances disappear next week and the heat goes up.
Each day looks to feature highs at or above 100° and looks to be the hottest stretch of weather we've seen so far this summer.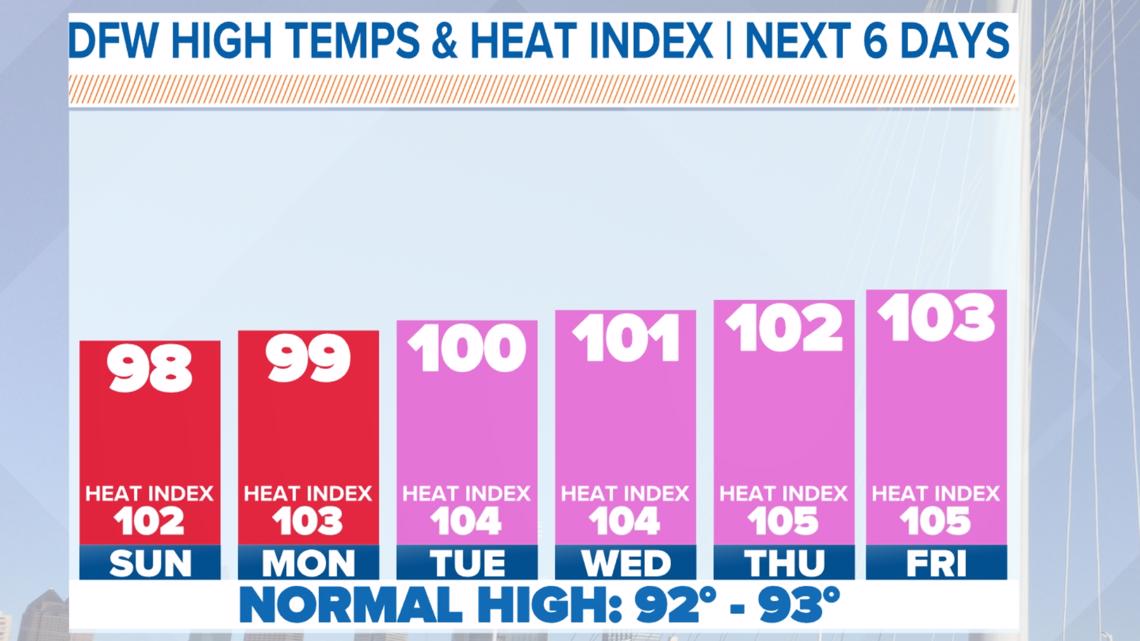 Don't forget to stay safe
In terms of weather related deaths, heat is the number one killer. It is vital to stay hydrated and limit time outdoors. Please don't take the heat lightly.