DALLAS — December 2021 is officially the warmest December on record for Dallas-Fort Worth. The average temperature for the month came in at 61.3 degrees, shattering the previous record of 54 degrees in 1933. The average high temperature for the month was 72.6 degrees while the average low for the month was 50 degrees
A few other interesting stats and records to note:
Record number of 80+ days

December 2021 had 8 days with 80+ while the previous record was 5 in 1977.

Record number of 70+ days

December 2021 had 23 days with 70+ days while the previous record was 16 in 1933.

Tied for second fewest freezes

Only one freeze was reported on Dec. 12. The only other December to report one freeze was December 1931.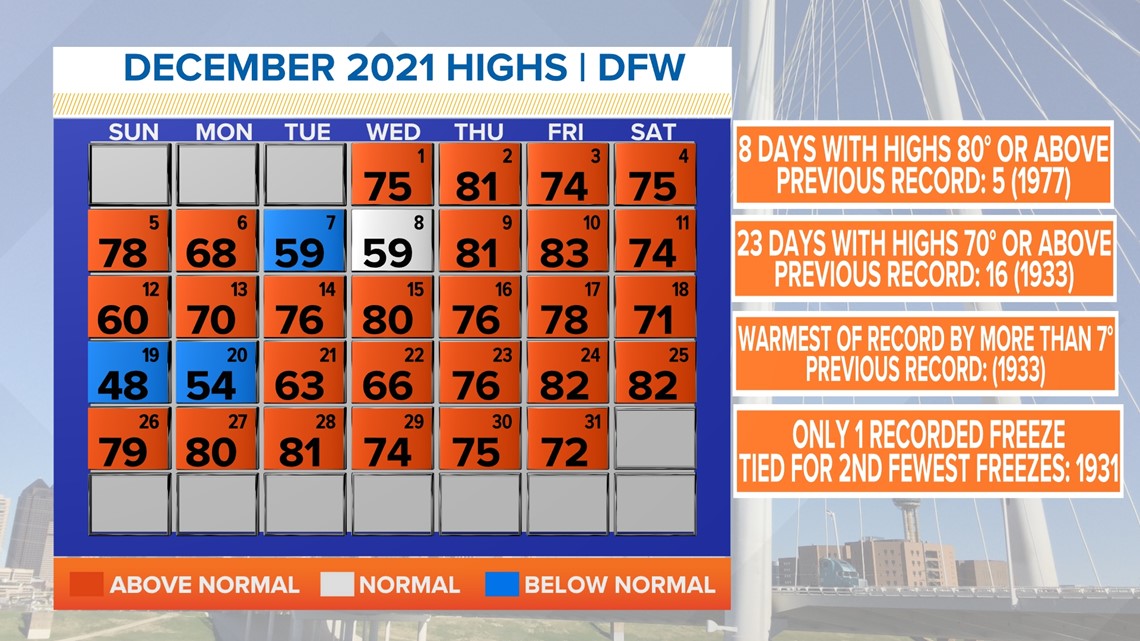 Warm and dry winters are very commonly seen during La Niña. The jet stream sets up a pattern favorable for above normal temperatures with below normal precipitation. But the truth is, winter seasons are not as cold as they were fifty years ago. On average, winter temperatures are about 3.5 degrees warmer than in 1970, according to Climate Central.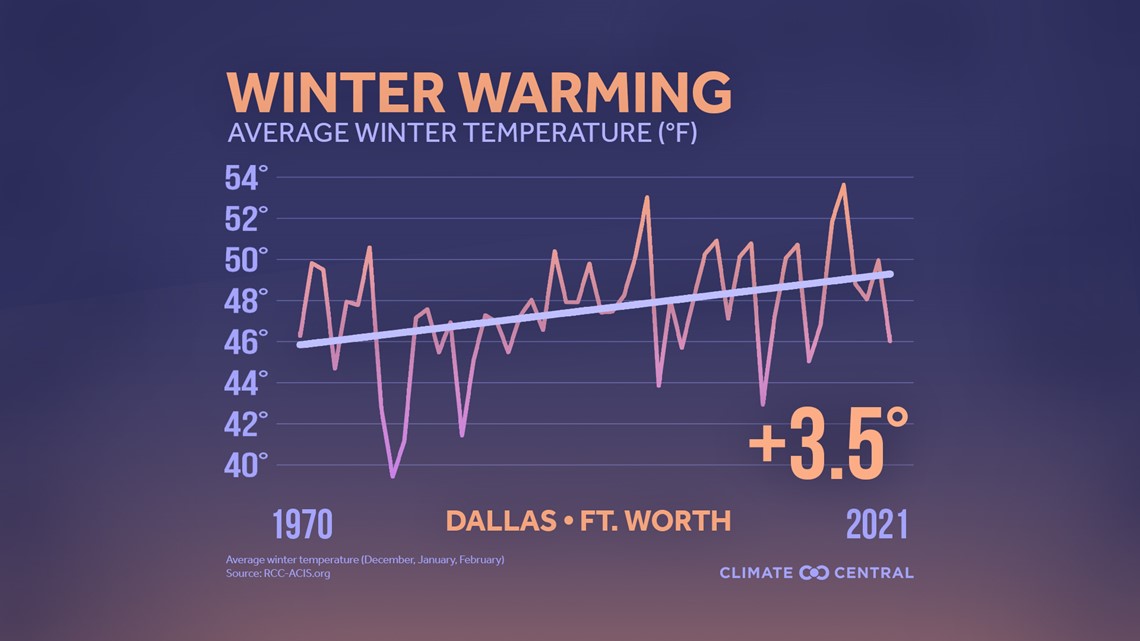 In addition, the number of days spent with above normal temperatures has also climbed over the past fifty years.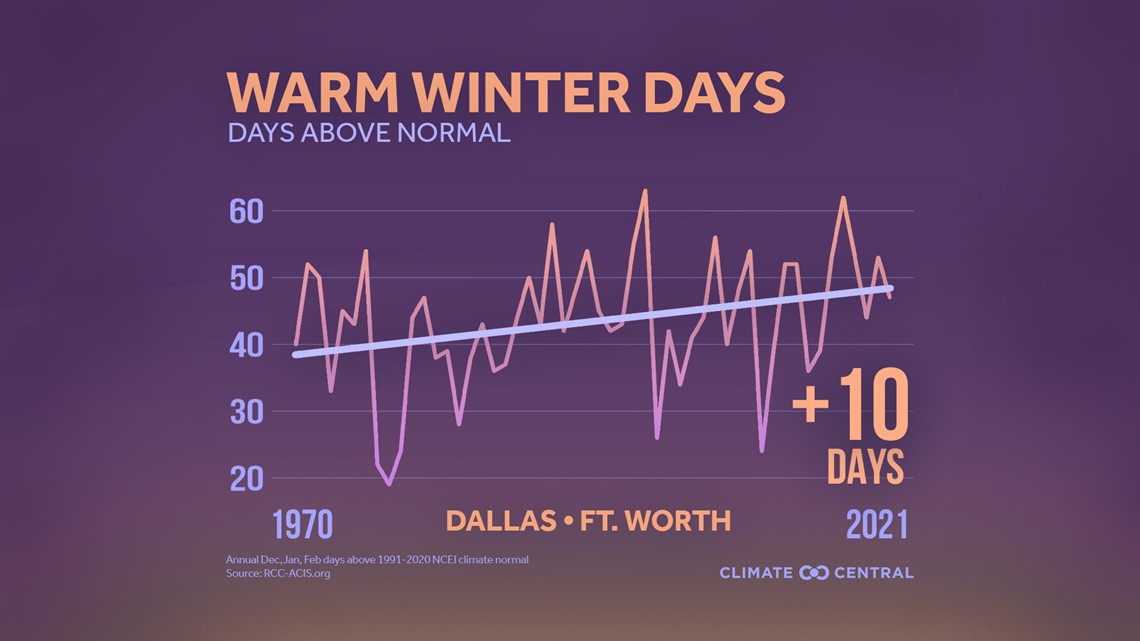 It is important to note, even in this pattern, there can still be cold winters or extreme cold spells. Extreme cold happens when polar air sinks south into Texas. One example of that was the February 2021 winter wave in Texas. While we are experiencing an overall warmer winter, we still need to be prepared for the eventual cold spells.