DALLAS — This content is sponsored by Sam Pack Auto Group.
You can't even enter the property.
A temporary fence with a "No Trespassing" sign surrounds the apartments on Brockbank Drive in northwest Dallas.
The tornadoes that hit the city on Oct. 20 seemed to start their path of destruction near that complex.
The home where the Soto family lived is now unlivable, and they had no insurance.
"I could see the tornado," said 13-year-old Emily. "I saw it heading to where we were. That's when I got scared, like really scared. And then our phones went off."
"It was like an alert," said her 11-year-old brother Jonathan.
"Yeah," Emily said, "but it happened like really fast. And then my mom started yelling."
Their mom, Josie, could tell the alert wasn't something to ignore. She and her husband grabbed Emily, Jonathan, 9-year-old Gabriel, and 6-year-old Mia.
The family huddled together in a closet while the tornado ripped the roof off their two-story unit.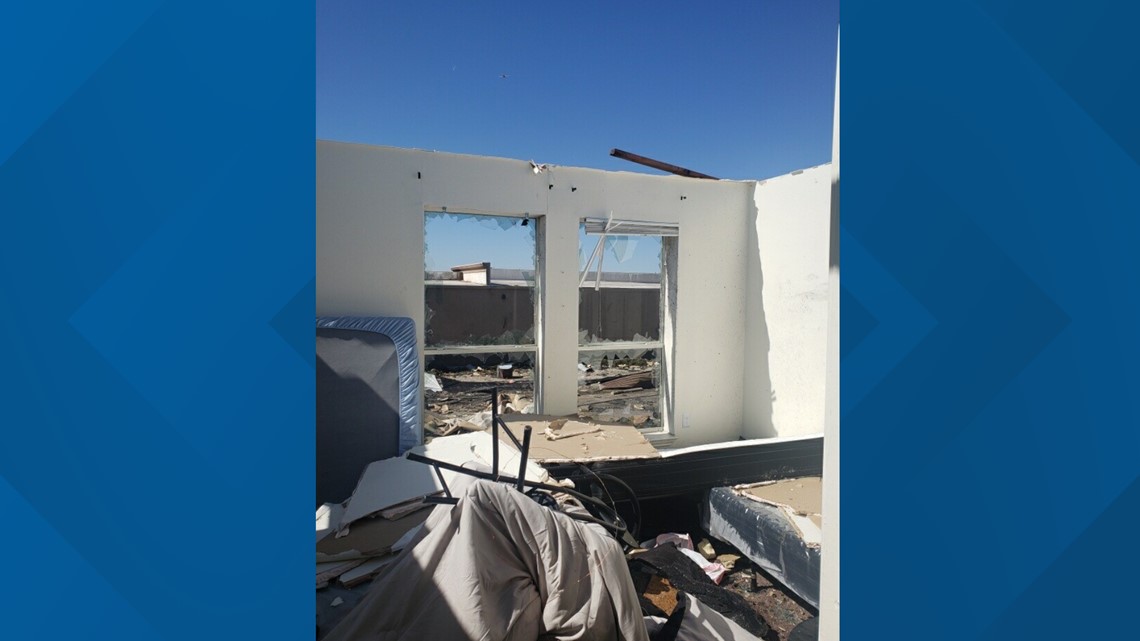 They "pretty much" lost everything, Emily says. They recovered a little bit of furniture and some clothes, but little else.
The same storm system demolished Dallas ISD's Cary Middle School, where Emily and Jonathan were students and where Josie was a cafeteria worker.
"It's been really hard for her mainly," Emily said, "and my dad too."
We met the Sotos in the tiny two-bedroom apartment where they're trying to recover.
They had no renters' insurance, but their landlord helped them relocate to a nearby complex on Nogales.
We crowded onto the couches in their small living room. Josie's husband was at work, and she was camera shy, so she quietly sat in a corner.
They didn't know a surprise was in the works until we handed Emily a letter and asked her to read it out loud.
"Dear Soto family," she read.
"We've all had times when we can't catch a break and in those times we need family, friends, and neighbors to step in and help us out. Sam Pack Auto Group is a proud member of your North Texas family and it is our privilege to help our neighbors when they need it most."
"Your friends at Sam Pack are excited to grant you this 'Little Wish.' Enclosed is $5,000 worth of gift cards for groceries and personal supplies while you get back on your feet. Sincerely, Sam Pack Auto Group and WFAA."
Emily wasn't sure how to process what she had read, but Josie immediately knew.
"I don't have words!" she said through tears. "I'm shocked!"
She said she felt loved by the help she received from close family members, but to know strangers were stepping up made her realize there is good in the world.
"I actually see life differently," she said. "I didn't think we'd get help from strangers."
She said she thinks her kids see life in a different way, too. She thinks they've been arguing a little less and hugging a little more.
"We lost a lot of our material stuff, but we still have each other."
More on WFAA: