DALLAS — A teenager was fatally shot in the drive-thru of a fast-food restaurant in southern Dallas on Thursday night, police said.
Police identified the victim as Zuri Andre Goff, 19, according to a news release.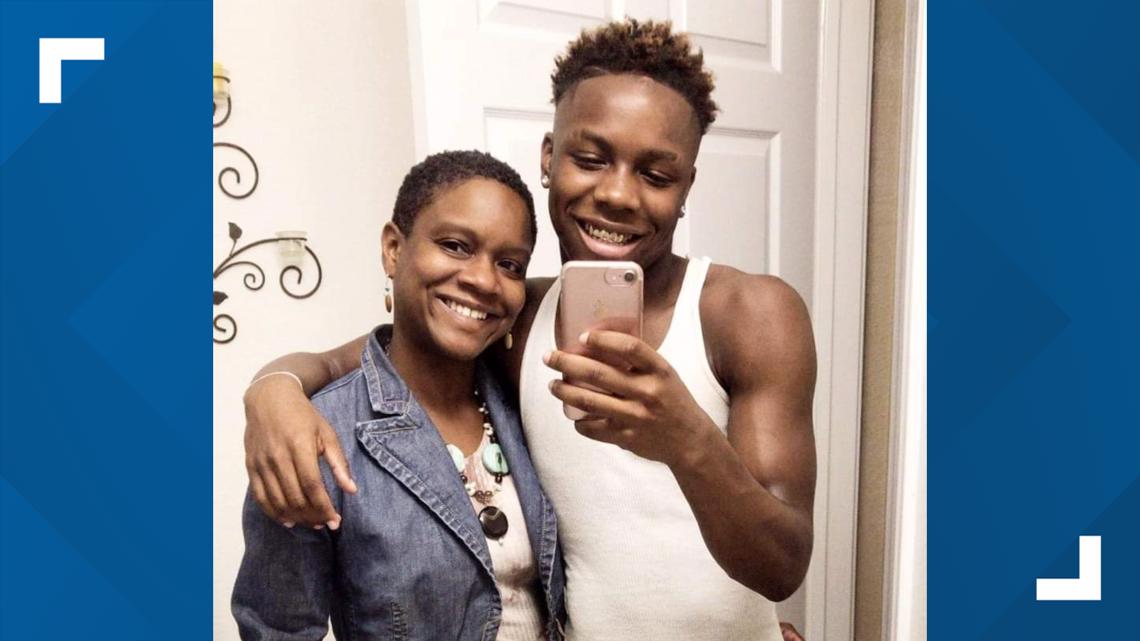 His family told WFAA they want the killers caught.
"He was such a loving kid," mother Chi Ballard said. "He was always for the underdog, always standing up for people."
Police said Goff was shot multiple times while sitting in the back seat of a car in the drive-thru outside of a Raising Cane's at South Hampton and West Wheatland roads, near Interstate 20.
The shooting happened around 10:30 p.m. Thursday.
Police said two suspects had been inside the restaurant and then went outside, where they had an altercation with someone in the drive-thru.
The suspects then fired into the car in the drive-thru, striking Goff, police said.
Goff was taken to a hospital, where he died. No other injuries were reported.
The suspects left the area, and police were still searching for them Friday morning.
Footage from the scene showed the vehicle partially on the curb near the restaurant's front door, and a back window was shattered.
Goff's mother and grandmother spoke with WFAA on Friday. Goff grew up in Dallas, went to Duncanville High School and was a father of a 1-year-old girl.
"I don't know why this happened to my baby," Chi Ballard said. "I want his killers to stand trial, and I want them to look me in my face and tell me why they took my baby away from me."
Sources within the Dallas Police Department told WFAA that the men likely knew Goff and had a history.
But whatever that history was, Ballard said it wasn't worth her son's life.
"Whether he was coming or going -- he always made it a point to let me know he loved me," Ballard said. "He was just learning about life and figuring things out at his age. I don't know who Zuri had issues with, but whatever it was -- it wasn't worth his life."
Goff's grandmother, Charlene Ballard, was the last person in the family to see the teen.
"He came in looking for some food," Charlene Ballard said. "Before he left out of the door, he told me he loved me. I told him I loved him back, and then I got a call saying he was in the hospital and didn't make it."
Whoever is responsible, the Ballards ask that they come forward and do the right thing by turning themselves in.
"Whoever did this to my grandbaby, I hope they get you and put you in a cell so deep that you don't see the light of day," Charlene Ballard said.
"Hopefully, someone's mother sees this and knows who did this," Goff's mother said.
Anyone with information about the shooting is asked to contact homicide detective Kimberly Mayfield at 214-671-3646 or by email at kimberly.mayfield@dallascityhall.com.
Crime Stoppers will offer up to $5,000 for information that leads to an arrest and indictment in felony cases. Crime Stoppers tips can be submitted at 214-373-TIPS (8477).