RED OAK, Texas — A student admitted to his father Tuesday afternoon that he brought ammunition that was discovered in a campus bathroom to Life School Red Oak Elementary earlier in the morning, spurring a lockdown, Red Oak police said.
The child told their father that they took two Glock 43 pistol magazines and eight rounds of 9 mm pistol ammunition from their home and brought it to the Life School Red Oak Elementary campus.
The father called police at about 2 p.m. and told them the firearm wasn't taken to the school and remained locked in a gun safe at their home.
The discovery of the ammunition inside a toilet in a school bathroom led to a lockdown Tuesday morning and a search for a potential weapon on the campus.
Young students inside the building described a tense scene.
"We were in the middle of taking our STAAR test and then one of our staff, they went inside and they told us to take up our test and to go sit in the corners," said Arihanna Moreno, 10. "We were in there for two hours and then the sheriff (deputies) came. They started metal detecting us. They told us to leave all our stuff in the classroom, and they took us into the church. They didn't tell us what was going on until we got into the church. Then the fifth graders started telling us, and we got really scared."
Upon hearing the news, dozens of parents and grandparents rushed to pick up their kids. Police blocked and controlled all entrances to the school as cars lined up to get inside the parking lot.
"It made me feel really scared," Moreno said. "I started shivering and crying."
Officers were originally called at about 8 a.m. to the school at 777 Interstate 35E, police said. Children were moved to the auditorium as police swept the building.
After finishing the secondary search of the building, detectives used additional canines to look for firearms "that may be concealed within the premises." A gun wasn't found on the campus.
A week ago today, one student was killed and eight others injured after a shooting at the STEM School in Highlands Ranch, Colorado.
Thankfully, what happened today in Red Oak did not end tragically. But the fear of school shootings is hitting close to home.
"I'm thinking about homeschooling," said Adolfo Moreno, Arihanna's father. "All this stuff is going around in the world lately. Kids getting shot. Guns get taken to schools. It's starting to become more of a reality."

Officers from the Red Oak ISD Police Department, Ferris ISD Police Department, Ovilla Police Department and Ellis County Sheriff's Office have also responded to the scene.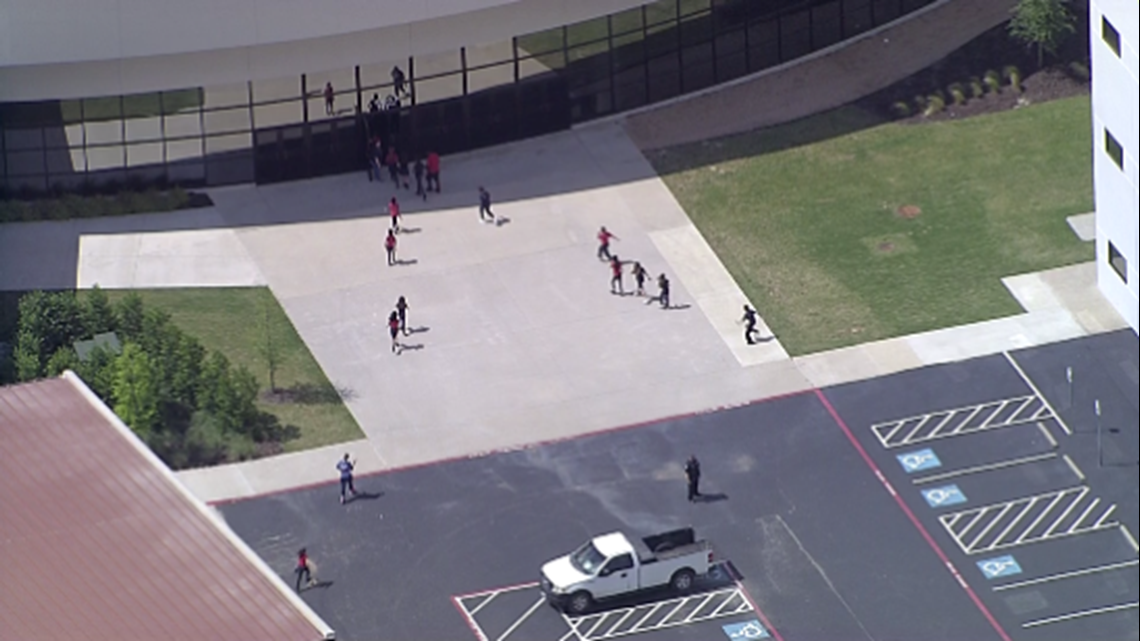 This is a developing story. Check back for new information. Download our free WFAA app to stay up-to-date on all news stories in the Dallas-Fort Worth area.