DALLAS — A man who falsified deeds using forged signatures, and fled from a courtroom last year, pled guilty Monday.
Gerald Pierce, 42, received a 10-year sentence on two counts of felony theft. Authorities captured Pierce in Mississippi on a traffic stop after he from a Dallas County courtroom this past August.
Dallas County prosecutors say Pierce falsified deeds using forged signatures to gain control of seven houses in Dallas County. Some of those homes were then sold to unsuspecting buyers.
At that August hearing, WFAA cameras were there when Pierce came to court. He had been given probation for an assault charge committed in 2014.
Prosecutors asked a judge to revoke his probation because, they said, he violated the terms of his probation when he stole and sold houses that didn't belong to him. Prosecutors also said he failed to report to probation from 2016 to 2019.
During that hearing, Pierce left during a break and did not return.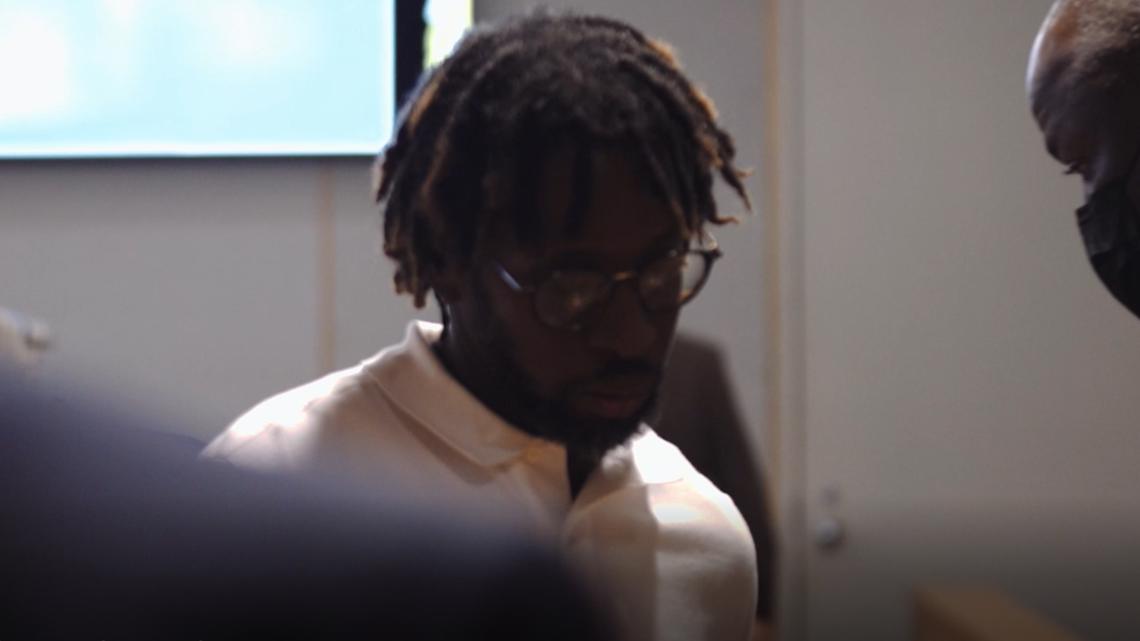 In court Monday, Pierce appeared in shackles and a jail jumpsuit. After conferring with his attorney, he agreed to plead guilty to the charges related to the deed fraud.
He will serve that the 10-year sentence concurrently with the 25-year sentence he received on the earlier assault charge.
"Gerald Pierce thought that he was able to get away with it," Dallas County prosecutor Phillip Clark told WFAA. "I think he thought that he was hiding behind the paperwork and that the paperwork was going to be enough of a screen to protect him. The fact that he fled in the middle of his hearing back in August maybe was a sign that he realized that that protection from that paperwork was not as good a screen as he thought."
There are several bills that have been filed or are expected to be filed by lawmakers trying to make deed fraud harder.
Dallas state Rep. Yvonne Davis has again filed legislation that would allow all counties to file for photo identification when someone files a deed, and to refuse to record that deed if the person can't or won't show ID.
Currently, only counties with more than 800,000 population can legally ask for photo identification. However, Dallas and other counties told WFAA that they do not believe they can legally refuse to file a deed if someone refuses to show ID.
Previous Dirty Deeds coverage: