DENTON, Texas — Updated at 8:28 a.m. Thursday with the name of the woman who died.
A shooting suspect is in custody after police said he took a rideshare from the area near the deadly shooting in Denton to Dallas. The search for the suspect led police to briefly shut down a major highway as officers conducted their investigation.
According to the City of Denton Police Department, officers were called around 1:45 p.m. to investigate a shooting in the area of Interstate 35E near McCormick Street Wednesday around 1 p.m.
Police said a caller reported seeing a man "physically force" a woman - who the caller said appeared to be covered in blood - into a vehicle
When police got there, they found the woman shot inside a car. She was taken to the hospital and had been listed in critical condition, however, police said that the victim has since died. The Tarrant County Medical Examiner's Office has identified her as 19-year-old Cassity Hinojosa.
During their investigation, police shut down the area near the shooting while they searched for the gunman with K-9s and asked for anyone living in the area to stay inside. Traffic cameras later showed some lanes reopened to travel.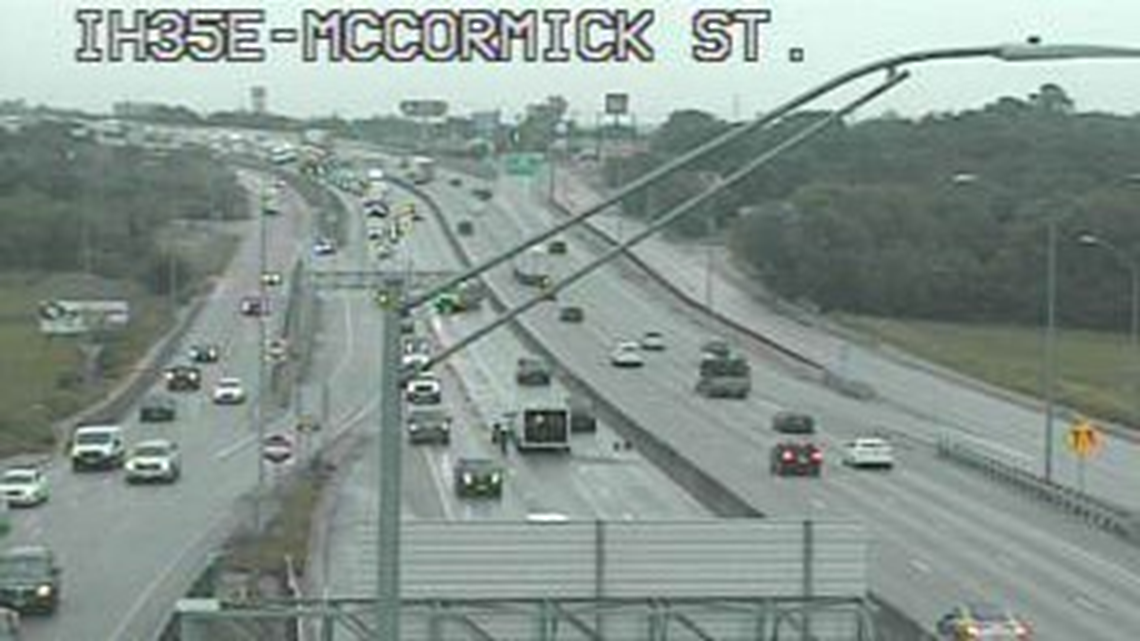 During their initial search, officers met a resident who lived nearby and found out that that resident had actually encountered the suspect. Police said that person was unaware at the time that the suspect had been involved in the shooting and arranged for an Uber to pick up the suspect and drive the him to Dallas.
With this information, police said they tracked the suspect in real-time to where he was brought to Dallas. That's where Dallas Police arrested him.
At this point, it's still unclear what led up to the shooting. However, now that Hinojosa has died, police have charged the 22-year-old suspect with murder.
He remains in the City of Denton Jail with a $500,000 bond.