PALO PINTO COUNTY, Texas — Several fire departments and local crews in Palo Pinto County are currently working on a large grass fire near Possum Kingdom Lake
The fire is happening just south of the lake.
Multiple homes were threatened. Officials said Thursday night that at least six homes were threatened but not damaged.
Prior to the Forest Service's response, the Possum Kingdom East Volunteer Fire Department had said on Facebook that there was a controlled burn happening in the area.
Officials said that the prescribed burn was happening on SET Ranch.
It's not clear if the burn was authorized by state or local officials.
The volunteer department later said the fire "has gotten out of control."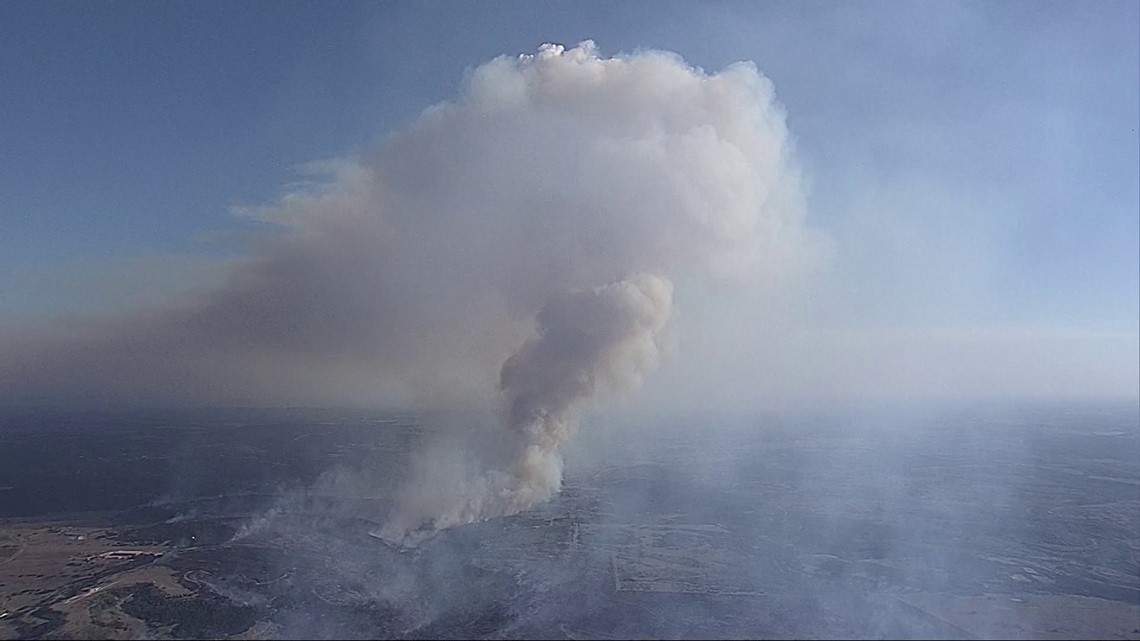 Morgan Broome of the Rancher Navy organization, which helps evacuate ranch animals during hazards, said the group evacuated over 100 horses from Rockin' S Ranch, which is adjacent to the SET Ranch.
Broome said a woman who works for the ranch was injured during the evacuation and was airlifted to a Fort Worth hospital. WFAA is told that the woman didn't suffer any burns and is expected to be ok.
Crews on scene told WFAA that the issue with the fire at the moment includes difficult terrain and dense brush.
The dark smoke is largely due to juniper and heavy oak trees. Most of the fire is along a ridge, and bulldozers are finding it difficult to create containment lines.
The county is also still dealing with moderate to severe drought conditions.
Hurricane Ian also played a small role in the fire, as well. The storm pushed a front into the area, which brought drier conditions and stronger winds.
This is a developing story and will be updated.
Note: The following video was uploaded on Oct. 1