All the tarps in the world can't hide just how grave things got in Wylie on Monday.
"Well, it was a 2012 Maxima," said Toni Rubio as he peeled back a tarp revealing a car with all its windows smashed and its hood banged up.
But if you think the damage to Rubio's vehicles are bad, wait until you see the storm that caused it.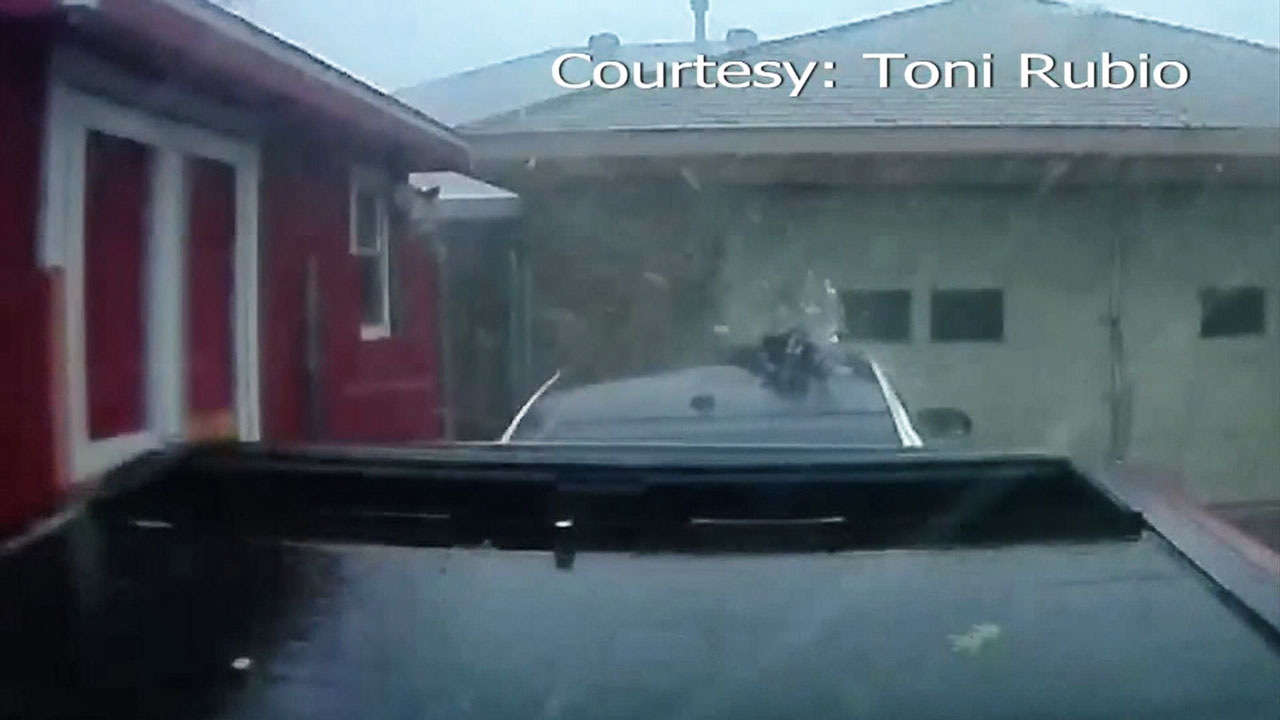 Video from the dash camera in Rubio's truck caught it all; his camera was rolling as the storm rolled in. You can see intensity increase, and then the dramatic images show hail exploding first through his Nissan and then into his truck.
"You think you lost enough with the cars and the bikes, and everything else — and then you come in and the rest of the house is trashed as well," Rubio said, showing us the caved-in ceilings in his garage and bedroom. He and his neighbors near Spence Drive and Oak Street suffered extensive damage.
A nearby trailer park was also trashed. In a video Citlali Avila shared with WFAA, she and her family members are sobbing as they see the damage inside their trailer for the first time.
"I just broke down because all that hard work... my parents... we don't have that type of money, you know?" she said.
Avila showed us the crater-sized holes the hail left in her home. Room after room was dotted like Swiss cheese. Some holes were so big that sunlight poured in.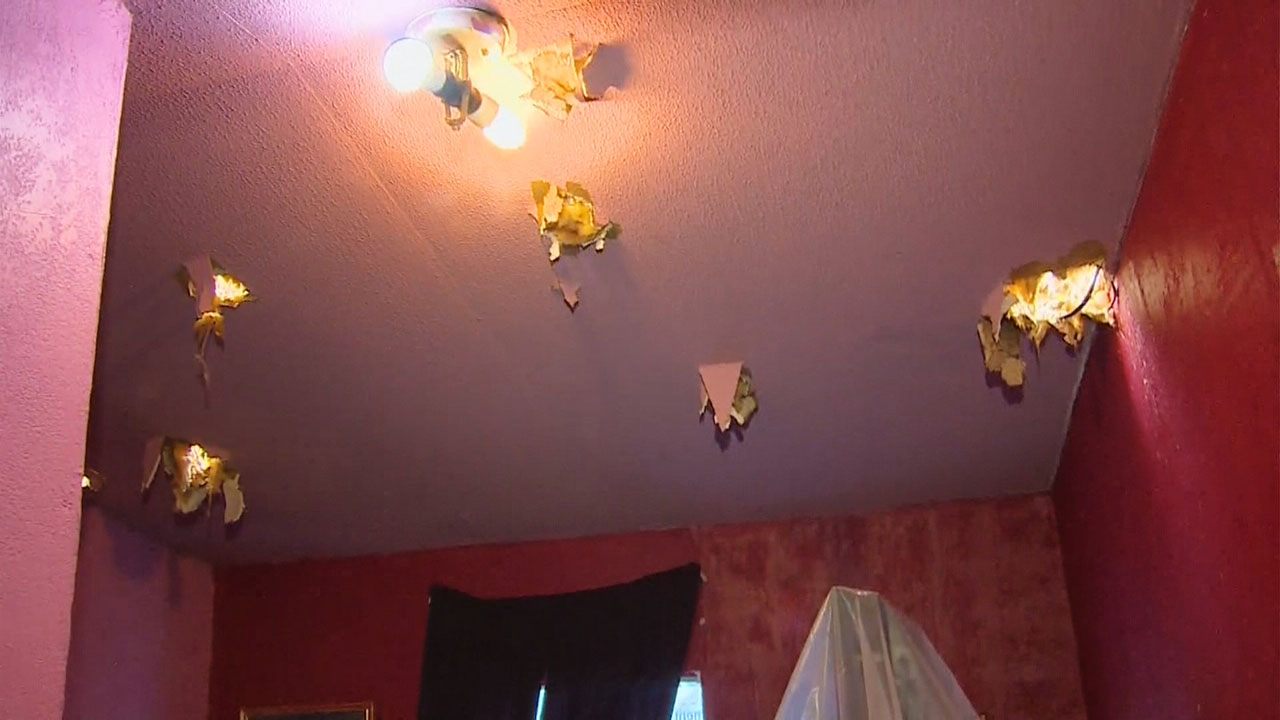 The entire trailer park was in crisis-mode Tuesday afternoon, with crews patching roofs and throwing tarps over cars with broken glass.
And at the Wylie Independent School District, even Superintendent David Vinson was pitching in after Tuesday classes were canceled.
"Lots of dust, and a lot of ceiling tile junk everywhere, getting that cleaned up," he said while working to get Aiken Elementary School ready for students.
All 19 of Wylie ISD campuses suffered hail damage, three of them badly. Classes were scheduled to resume on Wednesday.
"We have glass everywhere, so it was a mess," Vinson said.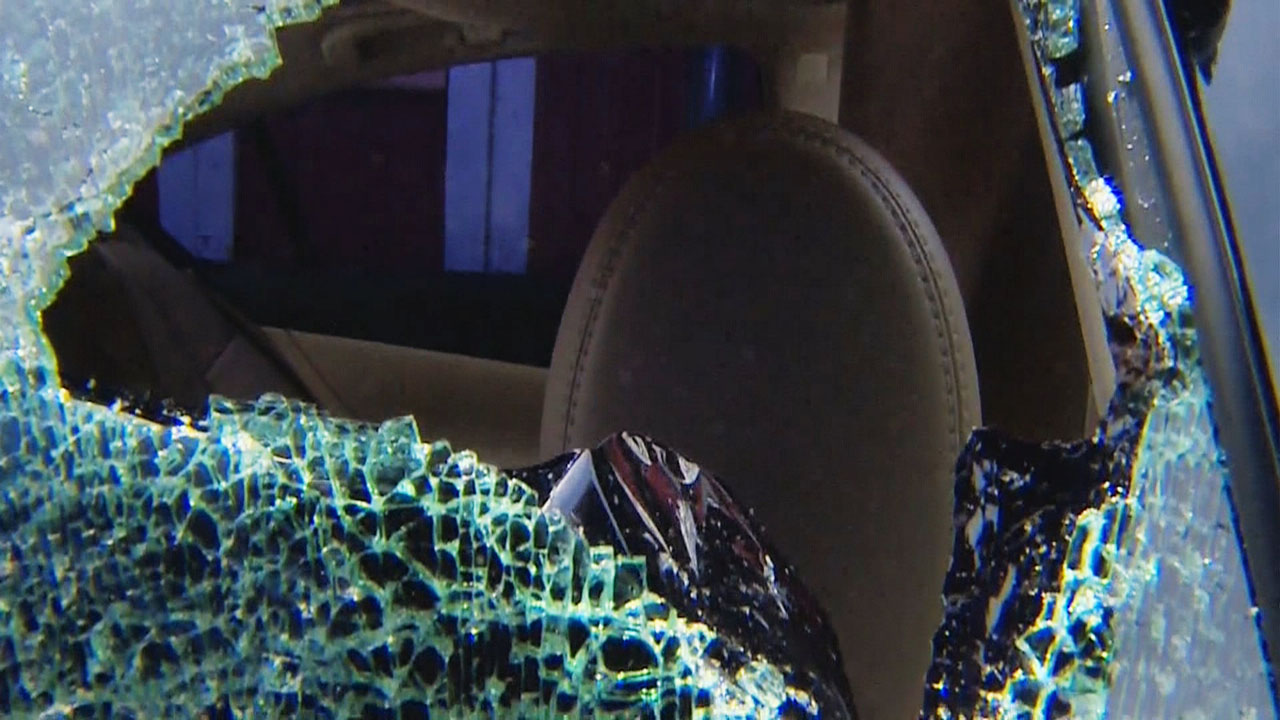 Wylie police reported as many as 30 of their vehicles were damaged by the hail. Surprisingly, only one minor injury was reported: an eight-month-old girl who was taken to the ER with scrapes.
Back at her home, Avlia was reeling. "I just have no words. I'm just in shock."
She and other lifelong Wylie residents have never seen anything quite like this.